56 Days is a crime novel, set during the first Irish lockdown in 2020. Don't run away! Come back... come on. Nice and slowly now. It's ok. Yes, this is a book set during 2020 but it is not a grim lockdown novel. It is a very fine work of crime fiction with – how shall I put it? - a rather familiar setting.
When Ciara and Oliver meet in a supermarket queue in Dublin, there is an instant attraction. Both are new in town and they start to date but the fledgling relationship is interrupted by the rather unexpected matter of a global pandemic and it looks like our young lovers will be separated before they can even start to get to know each other properly. Or will they? Ciara is usually a quiet, reserved type but, on this once in a generation occasion, she decides to throw caution to the wind and move in with a man she barely knows, so they can spend lockdown together. The pair decide to wait out the pandemic in Oliver's Dublin apartment, and everything is fine – until the body is found.
Catherine Ryan Howard has built her reputation on incredibly clever novels with high concept hooks, and 56 Days is no exception. Lockdown, after all provides a backdrop for one hell of a locked room mystery. But it's not just about the plot – the writing in this novel also deserves to be savored. It was just over a year ago but mid 2020 already seems like a lifetime ago – remember the toilet roll wars? - and 56 Days does a lovely job of capturing those early days of the pandemic when life outside a 2k radius had to cease to exist. Things are different now, and that's only to be expected, human nature means that life and our attitude to the pandemic has changed over the past year. But Ryan Howard has taken a particular moment in time and preserved it beautifully.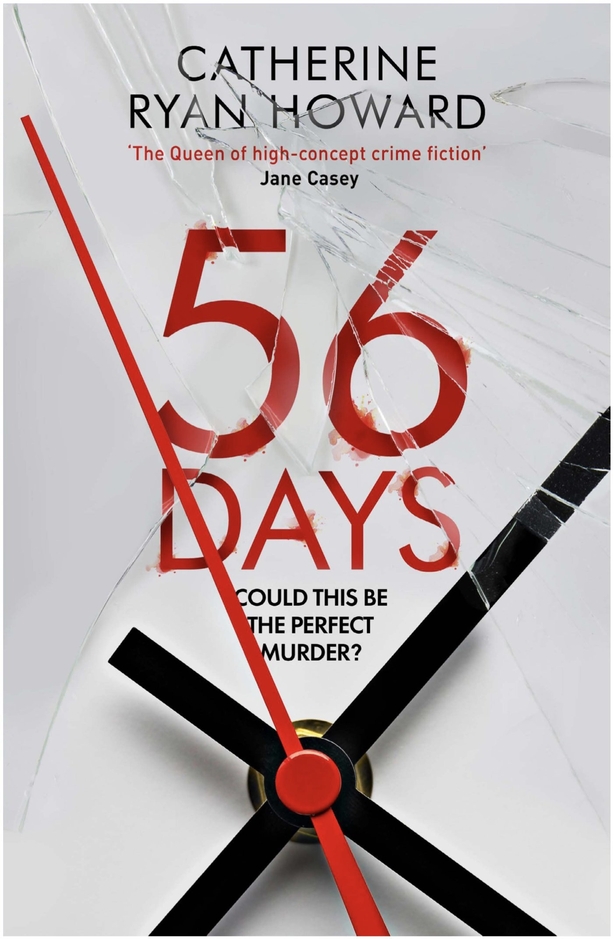 There is humour in the book too, courtesy of a snappily written cop duo, and a cracking sense of pace. But there is also a real human story at the heart of this novel. Ryan Howard has too much respect for the crime genre to simply use the murder as a vehicle for her high concept idea, there are real victims here and a genuinely moving denouement. There will be many novels written about 2020 but this is not a lockdown novel, it's simply one of the best crime novels I've read this year.
56 Days by Catherine Ryan Howard (published by Corvus) is out now.