Visual artist Heidi Wickham introduces her new exhibition of works, Inside the Circle : Exploring Cold Spaces, which premieres as part of this year's Sligo Cairde Arts Festival.
I was eleven years old, I walked through the London Natural History Museum making a bee line for anything to do with the polar explorers or the indigenous peoples of the north. An inexplicable fascination I've carried for the last forty odd years. To me, there is absolute beauty in the bleakness of the polar landscape, as well as a hugely rich art and song culture that defines the northern tribes so magnificently.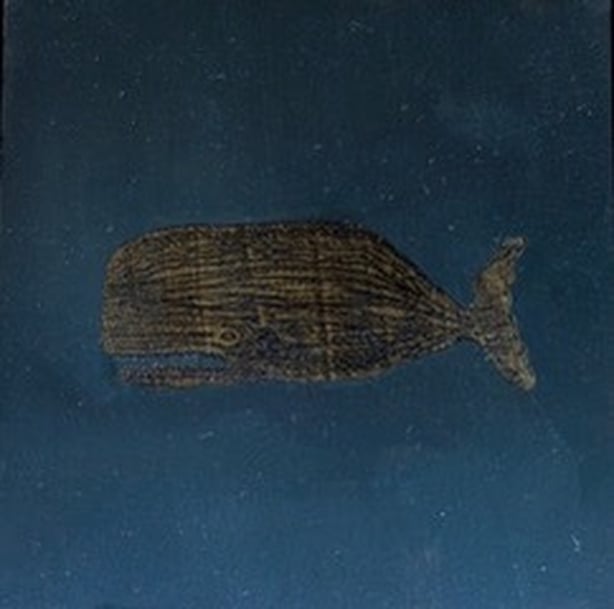 My current exhibition in the Hamilton Gallery, Sligo, focuses on some of my visual interests within the Arctic Circle, cherry picking my favourite imagery: the ice bears, seals, Inuit faces and the sounds of the extreme; there is even a telephone that connects you to a roaring bear soundscape. There are three large polar bear paintings , non-confrontational, benign almost friendly with surreal little fish dancing round them. It is my wish to visit the Norwegian petroglyphs in Alta, and as an homage I have made two very large depictions of the rock carvings. I covered the canvas with a red pigment before another layer of thick pastel - it was through this layer that I drew in eraser to 'carve' the motifs. Authenticity is important to me ; as a mountain rescue member for over ten years, I know the joys of being in snow on high ground at night - it's exhilarating and awesome.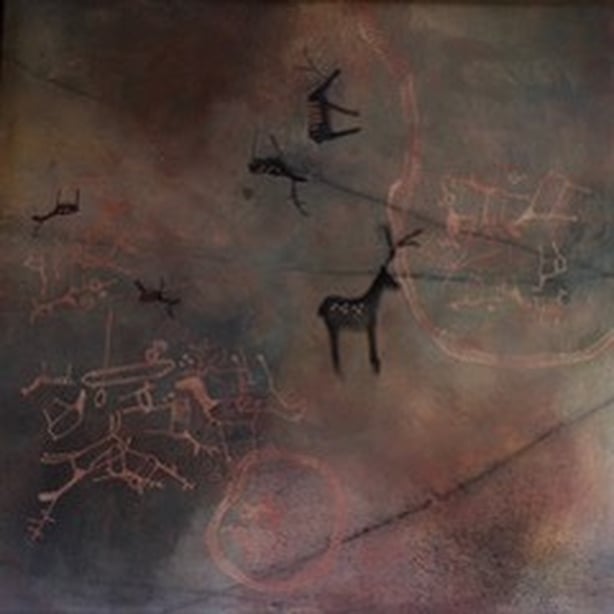 I majored in sculpture back in the eighties when I graduated from Bristol Polytechnic, and have been a 'maker' ever since. I've included several sculptural pieces in this collection. Found beach flotsam is a reminder as to the disgraceful way we treat our seas , while the mechanical hand crank flip book is a playful nod to Edwardian explorers and how they used their eccentricity and ingenuity to while away long dark polar nights.
The exhibition was a result of winning the Hamilton Gallery Award in Cairde Sligo Arts Festival's Cairde Visual open submission show at The Model in Sligo in 2019, so it's been rather a long wait.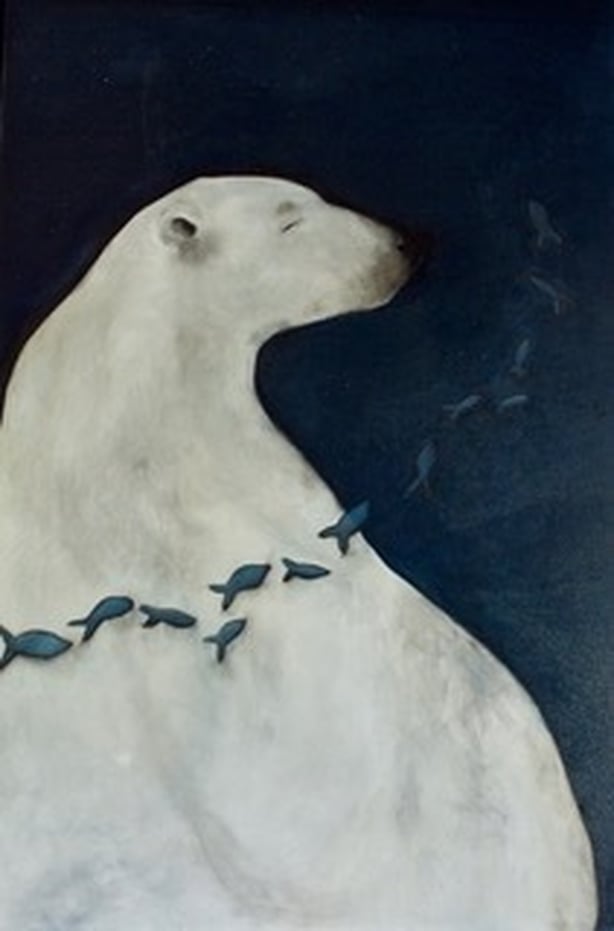 This will be a quiet space to step into and lose yourself for a few minutes, partly informative, partly visual art, but wholly immersive. My original concept was to fill the space with my animal paintings and have a slightly more conservative and safe approach to the show, but I decided to re-visit this idea and just see where it took me - as any explorer will tell you, every adventure starts with the first step.Heidi Wickham's Inside the Circle:
Exploring Cold Spaces runs until July 31st at The Hamilton Gallery, Sligo - find out more here.