Irish children and young people rose to the challenges of the past year in many ways. In moving their musical talents online they showed great creativity, resilience and determination. The Music Generation team, through their wide network of musician educators, engaged with thousands of young people online, finding new ways to create, play and perform music since March 2020. As the country starts opening up again, the team at Music Generation Longford wrote for Culture about their experience of working with young people throughout the past year...
From uncertain early beginnings, thrown into Covid19 lockdown within our first few months of launching, to growing in a virtual world, Music Generation Longford has had a fruitful start. Having never had the opportunity to teach in person, our online offerings continue to expand, reaching communities across the county. The Early Years Programme is launched, lessons are being delivered in schools and the online music hub is in full swing.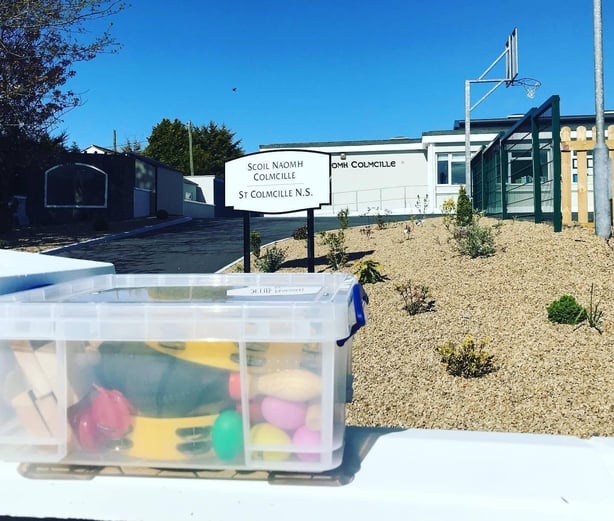 The drums are echoing in Ballymahon...
The African Drums, also known as 'Djembe' are a symbol of celebration. The drums are a central communication tool and one of the most interesting theories of the origins of the word "djembe" is from the ethnic West African Bambara's saying "Anke djé, anke bé", which translates to "everyone gather together in peace."
Considering the isolation felt by young people as they home-schooled away from their "tribe" of peers, what better way to engage them than with this instrument of communication and community.
Twenty African drums found their way to the eager students of Ballymahon Vocational School as our Musician Educators David and Jack "Zoomed in" to class. These young people learned a new instrument with everyone coming together in a safe environment.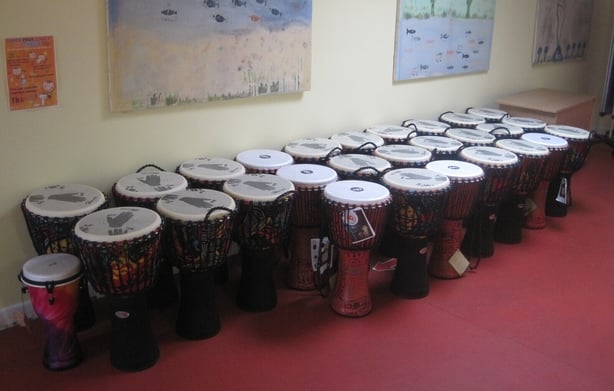 Zooming in
Music Generation aims to bring musical education to all ages from 0 – 18. With that in mind, it's exciting to use technology to engage with Longford's youngest music makers.
March 2021 saw Music Generation zoom in to childcare facilities across the county. All of the facilities received their musical packs so they were fully equipped to learn from our expert Musician Educator Gary.
The children learned new songs and instruments each week as they continue to develop their skills.
Tin whistle lessons strike a note
Music Generation encourages community participation so we were blown away by the response to our family tin whistle classes which ran in early 2021. Free tin whistles were sent out in the post and thirty-nine families across Longford took part, promoting inter-generational learning and family bonding through music.
Over the six-week series, the families learned songs which filled homes with lots of fun noise-making. We were delighted to facilitate this recreational activity which streamed lots of joy into the families lives.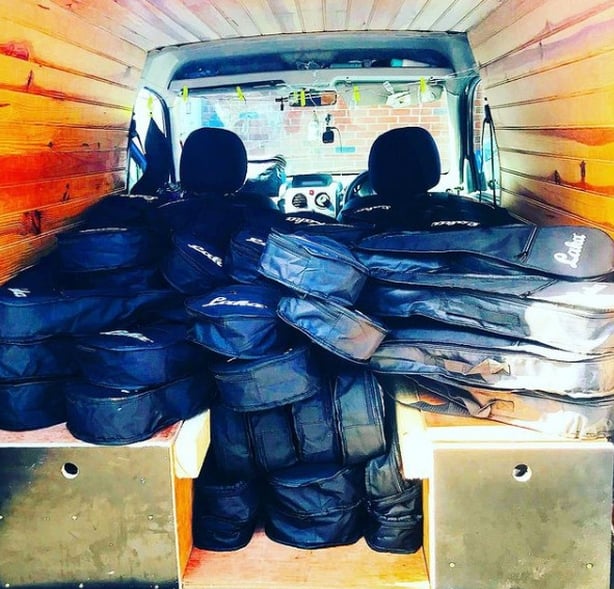 Trad Sessions
The digital hubs have been hugely successful with young people learning ukulele, guitar, music production anduilleann pipes to name a few. The trad groups have really come together in the online setting, with the long-term aim of in-person trad sessions taking the young people of Longford by storm. Putting the traditional spin back into this genre, the trad groups aim to come together in a community setting to engage as a group of like-minded musicians.
Important Moments
Music Generation Longford has partnered with Longford Youth Service to facilitate music programmes. Working with Longford Music Generation's Music Educators, the Youth Service are bringing music into the lives of a young Roma group living in Longford. The LongfordYouth Service also run a male and female guitar class with a Syrian group which has been hugely successful. A group living in Direct Provision has also benefited from these programmes run by Longford Youth Service.
Music Generation programmes can be found throughout Ireland. More information at www.musicgeneration.ie