In March 2019, when the Covid pandemic began, Brian Finnegan was a busy and successful touring musician and then of course all of that playing and touring came to an abrupt halt.
However, once the initial shock had passed, he began to realise that he had been craving time at home with his family and that the lockdown was offering him just that. He settled into a routine of late night practice, playing and composing and gradually the music for his new album began to take shape.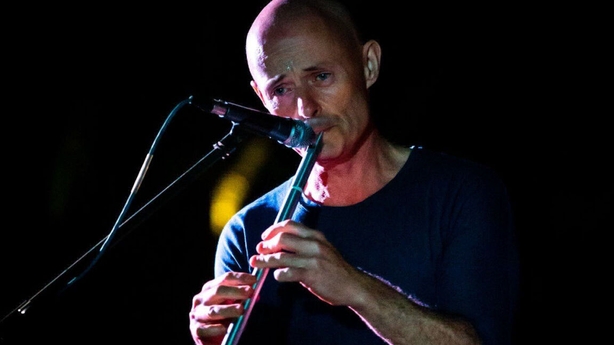 In the latest edition of the Rolling Wave podcast, Brian talks to Aoife Nic Cormaic about growing up in Armagh and the musical guidance of the Armagh Piper's Club. He talks about all things flute and whistle related, the excitement of playing for many years with the band Flook, his first forays into composition and of course his new album, Hunger of the Skin.
Listen and follow The Rolling Wave podcast here on RTÉ.ie, and via Apple Podcasts, Spotify or wherever you get your podcasts.