Bernard Clarke introduces his award-winning Lyric Feature presentation Terrible Beauty, which returns to the airwaves this weekend on RTÉ lyric fm - listen to Terrible Beauty above.
There's low budget and no budget, and Terrible Beauty was made with no budget. It grew out of a conversation between myself and the now former head of RTÉ lyric fm Aodán Ó'Dubhghaill.
Aodán told me the story of his uncle caught up the tumultuous events of 1916. Pity he didn't write it down, I said. Actually, he did, said Aodán. The next thing I knew I was looking at
"From the Bureau of Military History 1913-21. Statement by Witness. Document No. W.S. 1511"
It was Gerald Doyle, then dictating his memoir to an army typist in the 1950's, but recalling the events of 1916 and beyond in detail. The language style itself fascinated me: self-conscious, obviously written for the Military authorites, stilted. But within such awkward cadences was the lifeblood of a young man, brave and naive, in equal measure and a brutal rites-of-passage from GAA player and ceili dancer to IRB man and banished exile on penal duty in England.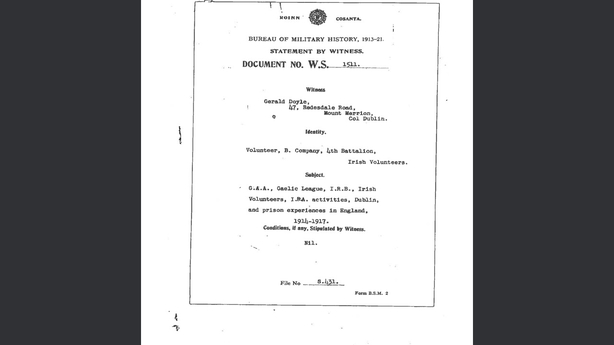 So the first thing I did was loosen the language, make it more talkative, and concentrate in on the events of Easter Week 1916. I also quickly realised that it was not a radio feature, nor a documentary, but rather closer to radio or audio drama and that it would need strong sonic colours to bring it alive.
Above all it had to have the spirit of Gerald Doyle, it had to evoke the period –even psychologically, and it had to sound good for such sleight-of-hand to work.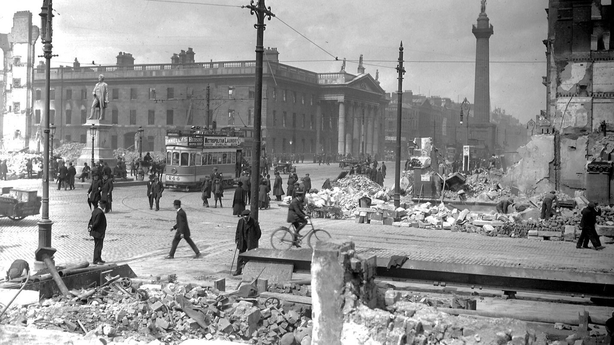 I sketched out various characters mentioned in the Statement by Witness. Document No. W.S. 1511 and called in favours from friends and acquaintances. Rob Canning, master of the RTÉ Sound Archives, sourced various documentaries and features for me (these would be particularly important to the opening of the piece). He also got me Irish Army and FCA sketches which I used for "colour" and texture.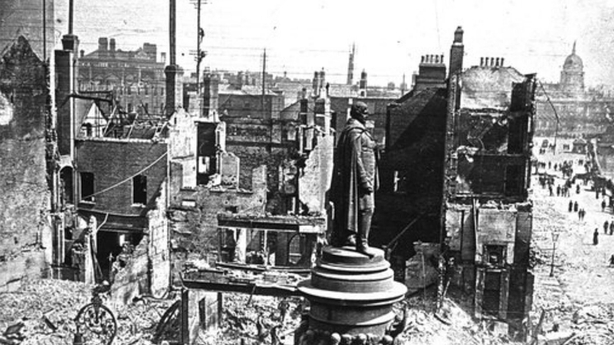 I have a thing about old typewriters. An injury that year (2016) led to me being temporarily immobilised leaving me unable to walk or sit. I could and did however explore what a typewriter would sound like in various samplers and synths.
Somehow I managed to make it comment on things, march, shoot, and laugh mockingly. All of this went into Terrible Beauty.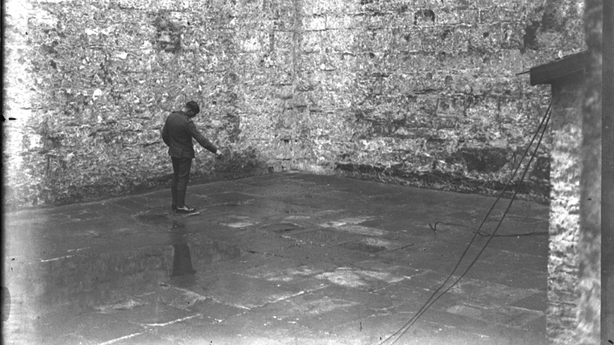 In the end though is what I began with the script, the drama of this young man swept up in the Easter Rising; his summons as a volunteer; marching and securing of a position of a strategic bridge; terror when under a savage attack by a massive British force; arrest; march and abuse by a hostile local populace; fear in captivity-beatings, physical and psychological abuse by his captors; his court martial; his witnessing of the executions of the leaders by firing squad; and banishment and exile in England: a tempestuous week and a turbulent piece reflecting it.
The Lyric Feature: Terrible Beauty, Sunday 16th May at 6 pm - listen to more from the Lyric Feature here.