Diarmuid McIntyre, Creative Director of Grey Heron Media, introduces their new RTÉ lyric fm series Golden Opportunities, which explores how engaging in creativity can provide a lifeline in difficult times. - listen to the first episode above, and read all about it below.
When did you last pick up a pencil, a crayon, or a paint brush? Did you hesitate? Or did you allow yourself to doodle, just for fun, to see what you'd create?
As a child, it's almost expected that you will draw and paint, and that you will enjoy it. You relish the messy joy of finger paint, the thick, bold lines you create with it. You see crayons and pick out your favourite colours. You draw for fun. You draw so you can display your masterpiece on the fridge!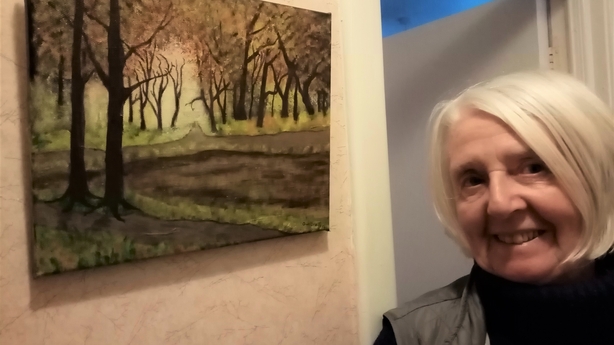 But something happens along the way…you begin to look around you, at the other children's drawings. Are they as good as yours? Are they better than yours? A young artist is picked as the winner of an art competition, and it's not you. There forms an understanding, whether spoken or unspoken about what it is to be 'good' at art. You discover whether you have the 'talent' or not. And if you don't think you have the 'talent', you might just stop drawing completely, embarrassed that others might see and judge your work. Does any of this sound familiar?
The first episode of the new Grey Heron Media radio series Golden Opportunities for RTÉ Lyric FM (as part of Evelyn Grant's Weekend Drive) explores this topic. Olive Galbraith recalls how her early experiences of art at school limited her creative freedom. That was until she embraced art once again later in life, eventually joining Studio 10 at the Irish Museum of Modern Art (IMMA). At the museum, she has been exposed to all kinds of inspiring arts practises, including the vivacious work of Jackson Pollock. There is wonder and excitement in Olive's voice as she explains how now, she is seeing art everywhere even in the workings of nature, moments glimpsed as she sets off on a walk beside a stream.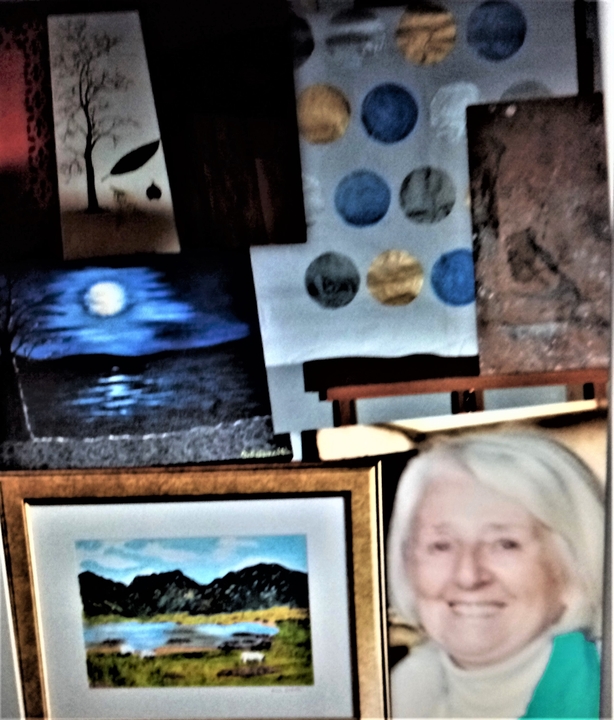 If you, like Olive, long to reconnect with that arty child you once were, there are many ways in which you can do this. Here are just a few suggestions for arts- based activities you can enjoy from home. It might be as simple as finding a blank page and drawing just to see what comes out. You don't need anything fancy- a pen or pencil and a little time are all that you require. Make a point of telling yourself that this sheet of paper is going to be torn up afterwards anyway, so it doesn't matter what you draw. No one will see it!
Feeling inspired? The Creative Ireland website has a whole raft of projects that are supporting creativity for older people. If you enjoy looking at artworks, there are many ways you can do this from home. The Irish Museum of Modern Art (IMMA) website has a treasure trove of information about their current and past exhibitions, as well as a collection of talks. Check out their Slow Looking Art series of videos supported by Creative Ireland and as the country reopens consider making a trip to the spacious galleries themselves in Kilmainham.
We need your consent to load this YouTube contentWe use YouTube to manage extra content that can set cookies on your device and collect data about your activity. Please review their details and accept them to load the content.Manage Preferences
For a mindful, relaxing experience that requires little more than some colouring pencils, you can print off an adult colouring book sheet from Silversurfers. The National Gallery of Ireland website is a pleasure to peruse, even offering virtual tours of the galleries.
Age & Opportunity have compiled a list of creative activities and opportunities available online, and you can keep up to date with online cultural events with the Weekly Wellbeing and Entertainment Listings from gov.ie.
Listen to Golden Opportunities on RTÉ Lyric FM from Sunday 2nd May as part of Evelyn Grant's Weekend Drive, or listen back here.