"A satisfied mind is your birthright", writes Conor Creighton in This Is It, his empathetic and soothingly familiar memoir and meditation guide – though you'd be forgiven for scoffing as Gaeilge at the very idea.
Irishness could be seen as inherently contradictory to meditation. Whether it's our charmingly brutish garrulity or our cheery dismissal of most serious matters, our national inclination may as well be towards ensuring we're never alone with our thoughts.
Yet Creighton is clear about what he sees as the innate disposition Irish people have for meditation.
In this book, each searingly honest chapter on his own chaotic background and wholly Irish upbringing is punctuated by a practical meditation exercise. He does more to normalise listening to the breath and looking inward than any app, podcast or influencer this writer has come across.
Creighton's early life was one marked by instability and misdirection. His was a childhood spent inwardly, "away with the fairies", like many of ours.
We need your consent to load this rte-player contentWe use rte-player to manage extra content that can set cookies on your device and collect data about your activity. Please review their details and accept them to load the content.Manage Preferences
Listen: Conor Creighton talks to Ray D'Arcy
Engaged three times in five years, with many of them spent as a roaming bartender, some as a war reporter in Afghanistan, he writes that his adulthood has been a prolonged exercise to reclaim that capacity for stillness.
This isn't the sphere of Instagram meditators, with their pastel colour schemes, candle-and-crystal collection and fixation on their morning routines.
This is a meditation practice born of growing up poor in Kildare, watching fathers have heart attack after heart attack, losing friends to suicide, floating adrift. Creighton's great gift is to share this with readers with humour, ease and profound empathy.
Because of this, it is refreshingly approachable. Creighton writes of his own dislike of meditation books, with their patronising language. Here he writes like your longest friend that has truly been through it.
There are gentle lessons in every chapter, for every person, at possibly every stage of life: the 20-something-year old whose plans for world domination and vaulting ambition have pivoted to perfecting crochet for some reason; the older man still struggling to open up; the grown up child now caring for their parent, and buckling emotionally as well as physically.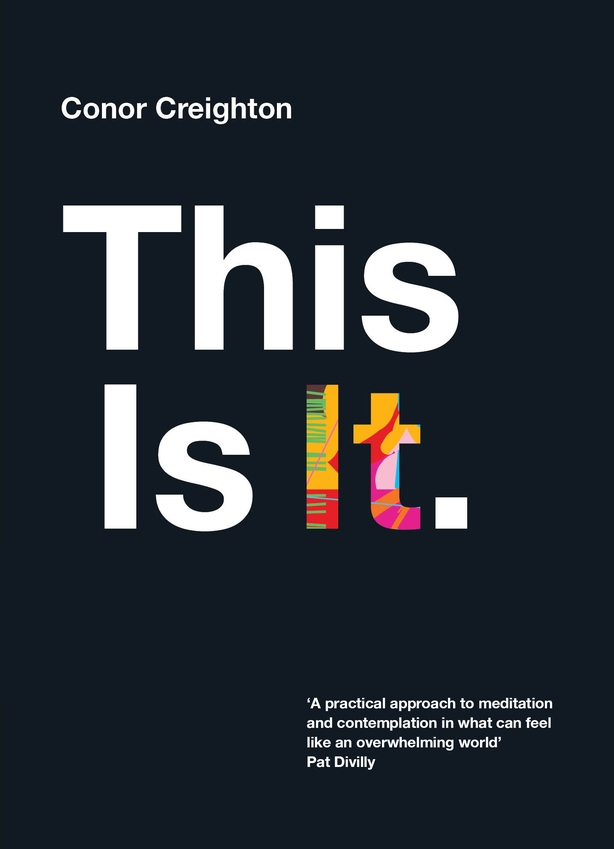 It's a guide written not just for our pandemic-scarred world, but during it. "Sometimes it takes a global pandemic to make us stop", he writes. As arguably no one has even begun to process the last year this book feels like an adult's version of timetables in school: the essentials, the thing you need to get started.
It's hard to say whether the frequent references to the pandemic will anchor Creighton's points, as our collective cultural touchstone of chaos and stagnation, or date it. At times the writing can feel repetitive, but that's the teacher in Creighton: simple and effective lessons repeated with patience.
It's hard to knock a meditation book that includes not one, but two RuPaul quotes. So in honour of that great spiritual leader, take this guide as Creighton's way of saying "If you can't love yourself, how in the hell are you gonna love somebody else?"