Filmmaker Johnny Gogan introduces his acclaimed new documentary Groundswell, currently on release and available to watch on demand.
The making of Groundswell was a case of life following art before art decided to follow life.
My sister Barbara in Pennsylvania was the first person to tell me about fracking back in 2010 and then she told me about a filmmaker - Josh Fox - who had made a film about fracking in the United States.
I run a film production company in Leitrim and I was also helping run a mobile cinema in May 2011 when the prospect of fracking landed on our doorstep. The cinema hit the road and we screened the documentary Gasland in Drumshanbo, Ballinamore, Ballymote, Manorhamilton and Belcoo, and the people here got their first taste of what fracking might look like if the licensed gas exploration companies were able to progress their project.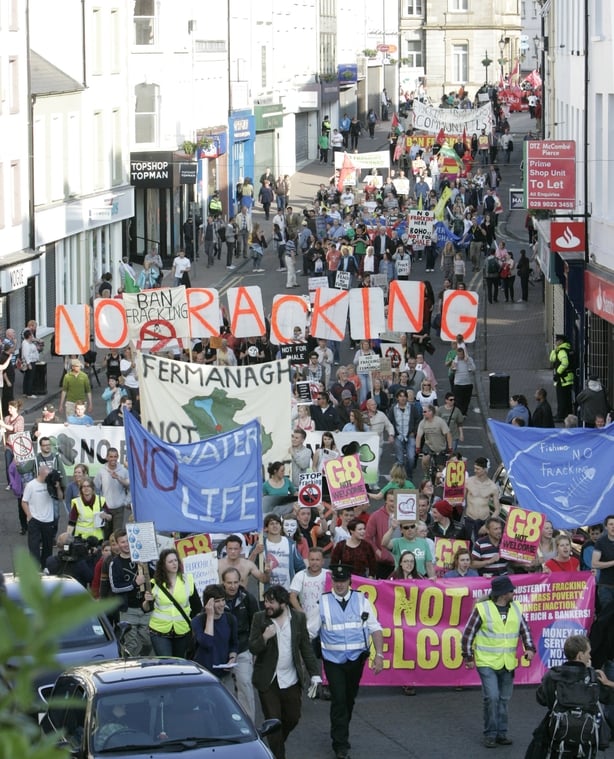 The companies came to town on a charm offensive and were met by large crowds. They told us about the jobs and the balance of payments bonanza that would help Ireland's economy and the three thousand wells needed in the first phase of the project.
There was dissension and splits among the opposition. The group I helped form, Love Leitrim, was one of those groups who developed a positive campaigning approach. Let's celebrate what we have and in that way create a sense through art, dance and procession what could be lost. Musicians turned out, farmers rallied in their tractors, fishermen with their boats.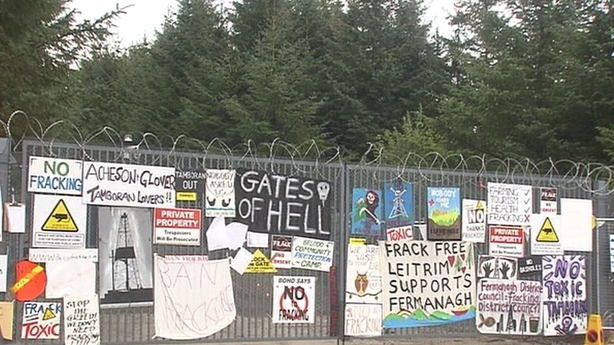 There were milestones along the six year journey to the Dáil and Ireland becoming one of the first countries in the world to ban fracking through legislation. People came from Mayo to share their experience of the Shell to Sea campaign. International campaigners such as Jessica Ernst from Alberta, Julia Walsh from New York and Vanessa Vine from Sussex came and shared their insights. Leitrim, Sligo and Roscommon County Councils came out against the licencing and Minister Pat Rabbitte declared a moratorium in 2013.
The company moved just across the border where a major confrontation developed in Belcoo, Fermanagh. Public representatives came on board and in June 2016 our local TD Tony McLouglin introduced a Private Member's Bill which few initially held out much hope for. Within a year it had gained all party support and was signed into law by President Higgins in July 2017.
We need your consent to load this SoundCloud contentWe use SoundCloud to manage extra content that can set cookies on your device and collect data about your activity. Please review their details and accept them to load the content.Manage Preferences
Listen: Johnny Gogan talks Groundswell with Ross Whitaker
That wasn't the end of it. Ten years on, the prospect of fracking has re-emerged in Fermanagh, there are attempts to establish the Shannon Estuary as a depot for the "stranded assets" of a highly leveraged US fracking industry for distribution into the Irish gas network and farther afield.
I had never intended to make a film. However, with these new developments and with increased awareness of Climate Change and a sense of powerlessness and inevitability in the face of the threat, it seemed like a good time to take stock and tell the story of how a small Irish border community took on the powerful oil and gas industry to win.
Groundswell is now available to watch via Gate Cinemas online, IFI@Home, QFT Belfast and Volta.