Nicely timed for this year's Oscars, Jessica Bruder talks exclusively to The Book Show on RTÉ Radio 1 about her book Nomadland, upon which the Best Picture winner is based - listen above.
Bruder took to the highways of the US learning the stories of a very modern breed of American nomad. In the book, she details the travails of largely older Americans who cast adrift by the last recession, and unable to pay their mortgages have taken to a transient lifestyle in search of seasonal employment. They live in their RVs and travel from the beet fields of North Dakota to Amazon's CamperForce program in Texas via National Park Service in California. Employers have discovered a new low-cost labour pool, and Nomadland has very strong echoes of the dustbowl America of the 1930s.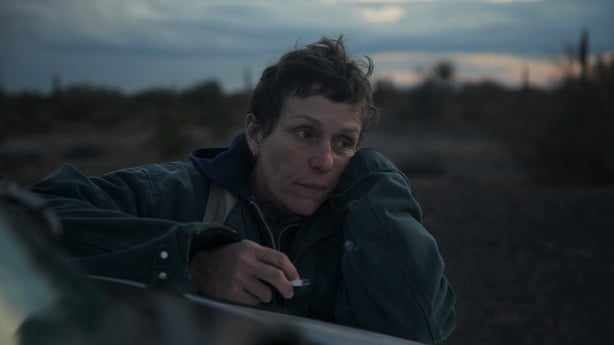 Elsewhere, Aifric O'Connell looks at some notable examples of fictional worlds-gone-wrong from the fertile world of dystopian fiction, and John Boyne answers questions from The Bafllrs Book Club in Cork city about his novel The Heart's Invisible Furies. Subjects under discussion include the desire to investigate how Ireland changed during the 70 year period covered in the book, the quest for identity, the number of iterations the book went through and he gives us a teaser for his upcoming novel The Echo Chamber, which was born from his own recent experiences online.
The Book Show, RTÉ Radio 1, Sundays at 7 pm - catch up with previous episodes here.