Age & Opportunity's Tara Byrne, Arts Programme Manager and Bealtaine Festival Artistic Director, introduces this year's installment of Ireland's national celebration of the arts and creativity as we age. which runs throughout May.
Do you want to get involved in one of Ireland's largest festivals? Do you want to laugh, be intrigued and maybe challenged out of your comfort zone? And finally, do you want to meet (albeit virtually) like-minded people by attending Ireland's only festival that celebrates the arts and creativity as we age? Get thee to the Bealtaine Festival 2021!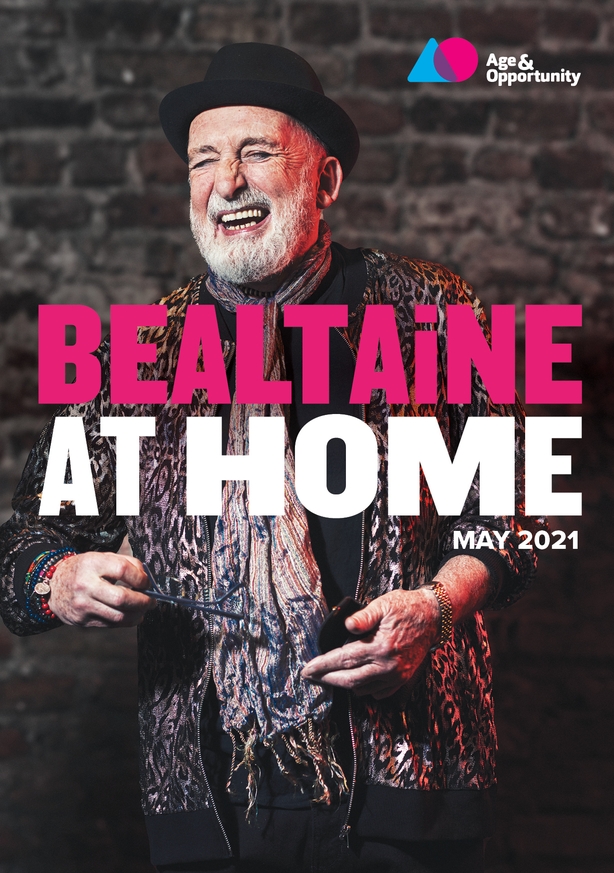 Bealtaine At Home 2021 features a truly diverse line up with opportunities to sit back and bask in entertainment and performances, to take part in live discussions on critical issues, to pick up a guitar, take part in writing or visual arts workshops and much, much more. You can also create your own event and register it on Bealtaine.ie. We never got to celebrate our 25th birthday in 2020, and so with the year we've all had, this Bealtaine is more special and more needed than ever.
SPOTLIGHT: My Dear Friend. @RosArtsCentre are initiating a a letter writing project as part of #BealtaineAtHome between members of the public and local care-home residents. Writing prompts will be provided each week. More info: https://t.co/1e9fmAtwf2 pic.twitter.com/TtCVSp1LiI

— Bealtaine Festival (@BealtaineFest) April 26, 2021
We've also picked the theme of In(ter)dependence to help us celebrate the year. In(ter)dependence marks the fortitude, endurance, as well as stoicism of all of us as older people who are finally moving beyond Covid-19. It celebrates our human interconnectedness, the delicate ecosystem that makes strong supportive societies and our dependence on the earth. 2021 also marks the centenary of the beginning of Ireland's journey to becoming a free and independent sovereign state, asserting our moral and legitimate right to control our own affairs, our independence.
These events mark two major milestones in our lives and have a resonance for all of us as we age.
The festival brings together people from all over Ireland to foster and inspire creativity among older people and to promote the skills, experiences and exposure that can lead to a rich creative life for all people. This year, our festival will take place entirely online due to Covid-19 restrictions.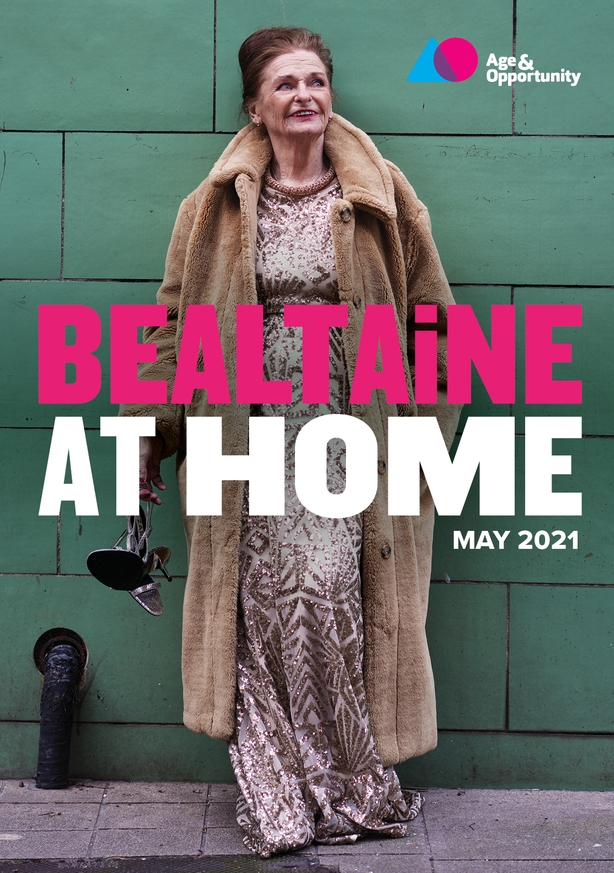 We've organised performances, creative workshops, literature, discussions, visual arts, music and more. There will be a discussion chaired by Rory O'Neill with the participants in the LGBTQIA+ Bealtaine documentary film commission, along with activist and academic Ailbhe Smyth; Paula Meehan, author of As If By Magic and this year's Bealtaine Book Club poet, will be in conversation with Mia Gallagher; new videos will be released weekly as part of the As If Trying Not To Own The Earth series with Instant Dissidence, a new dance and food activism piece co-commissioned with Dublin Dance Festival; there will be traditional music and readings with Niall Williams and Christy McNamara based on Niall's book This Is Happiness; a performance of On A House Like A Fire by Michelle Read and Brian Keegan dealing with remembering, personhood and love, and a new work by visual artist and vocalist Ceara Conway, How Are You?, will explore the power of scent, its effects on mood, memory and wellbeing and the connection of scent to music, and so much more.
We want people to sign up and participate in the discussions and workshops, with all details available on the Bealtaine Festival website.