In a poem titled 'Inheritance' from her 2015 collection Little Witness, poet Connie Roberts responded to the Poor Clare Orphanage Fire of 1943: "…I won't sing/ of winged angels and burnished gold;/ I won't tell it slant – come, let the blazing truth blind".
On Saturday 17 April, a host of Irish writers and performers will participate in a public zoom event drawing attention to the subject of Irish Mother and Baby Homes and other Church and State-run institutions, and exploring the difficult question of how artists can bear witness to suffering and trauma, working ethically and responsibly while utilizing craft and poetic technique to illuminate human experience.
Co-supported by Poetry Ireland, Maynooth University and the Arts Council, Come, Let the Blazing Truth Blind is an event conceived by poets Annemarie Ní Churreáin and Kimberly Campanello and introduced, as a part of a wider programme, by Caelainn Hogan, author of Republic of Shame.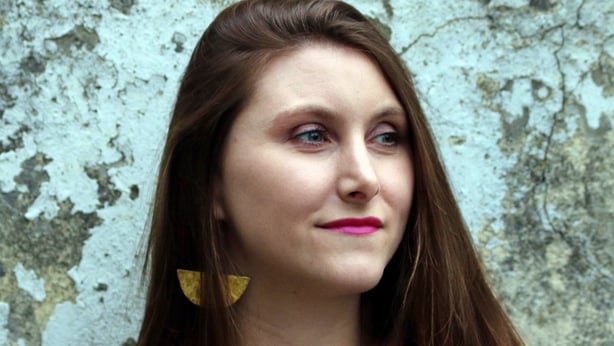 It brings together poetic responses from five contemporary female artists.
Connie Roberts writes of her experiences growing up in an Irish industrial school - the event title is taken from a line of her poem 'Inheritance'.
Kimberly Campanello, author of MOTHERBABYHOME, reads from a 796-page "report" comprised of conceptual and visual poetry about the St Mary's Mother and Baby Home in Tuam, Co. Galway. Her work provides an excavation of voices: the poems are composed entirely of text taken from historical archives, contemporary media, and other sources related to the Home, including files given to her by Catherine Corless.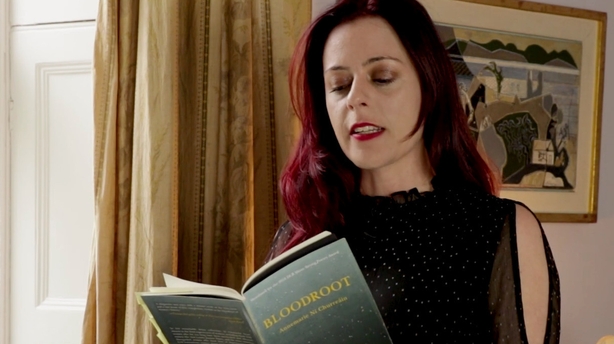 Poet Annemarie Ní Churreáin reads an extract from new work titled The Foundling Crib which references histories of St James' Hospital and which looks in particular at the site of the old Dublin Foundling Hospital of the 1700's where as many as 200,000 infants and children were left in institutional care - today, no plaque or sign marks the grounds. Her own grandmother was sent from Northern Ireland to a mother and baby home institution in Castlepollard, Westmeath.
Cork-based artist Vicky Langan provides a sound piece titled The Palms recorded at the grotto in Granard, Longford, on the 30th anniversary of Ann Lovett's death, 31st January 2014. Speaking of her work on the subject of trauma, Langan has said "when we think about ethical considerations, working with deep energies, I would like people to consider, or maybe resist, the urge to beatify and tranquilise".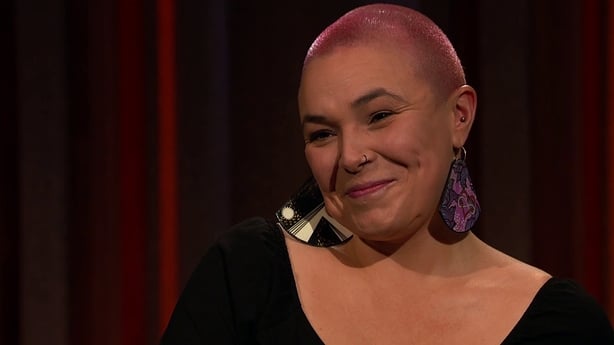 Irish singer Jess Kavanagh, who herself was born legally "illegitimate" and who has spoken about developing a "linguistic arsenal" to articulate the generational impact of the religious-run institutions and the stigma around illegitimacy, will read a poem titled Four Girls In Blue.
"Poetry is a form, I think, that holds well the complexities of human suffering," says Annemarie Ní Churreáin. "A poem can be a way of making a partly erased narrative visible again".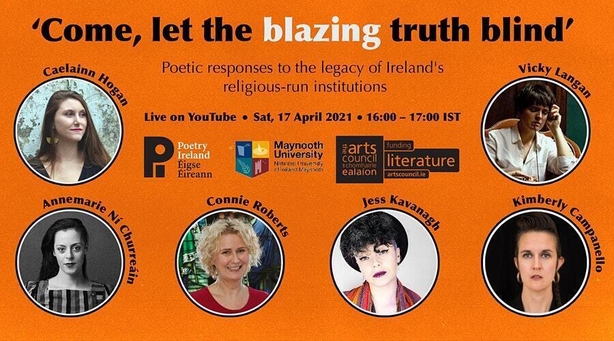 Come, Let the Blazing Truth Blind takes place via Zoom at 4pm, on April 17th - register in advance for the event here.