Director Brendan J Byrne previews Colm Tóibín: On Memory's Shore, his new documentary portrait of the acclaimed author of Brooklyn and The Master, which premieres on RTÉ 1 on Monday, April 19th - watch On Memory's Shore here.
Setting out to make a documentary about Colm Tóibín in late Autumn 2020, we were faced with some Covid restrictions challenges, but we jumped the hurdles as we met them.
In Colm, we had a man well able to tell his own story without reliance on others, giving us a deep insight into both his work and working methods. We could use his houses in central Dublin and Wexford as our twin backdrops. Dublin is where Colm Tóibín has spent the majority of his adult life, and the coastline of his Wexford childhood continues to play a vivid role in his artistic imagination.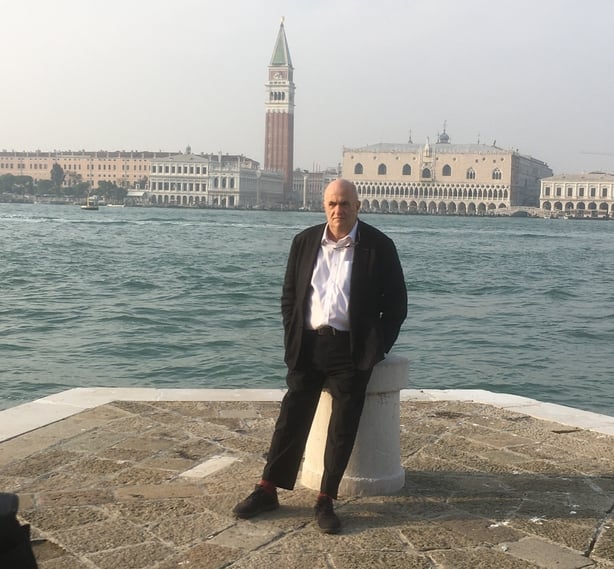 Every room in Colm's Dublin townhouse is like a miniature film set, such is the abundance of books in every corner of every room, a clutter of paintings both hung and unhung, alongside a wealth of CDs. Should a small crowd spend a lifetime in this house they would not be able to see, read and hear everything it has to offer. Equally, Colm's beautifully designed Wexford bolthole has an enchanting sea view and is an oasis where Colm has found a great place of work, inspiration and relaxation.
Getting locations to open their doors for filming has been something of a challenge during the pandemic, but in this regard too, we were also fortunate in that the National Library of Ireland were only too keen to facilitate us and when it comes to Enniscorthy, you soon find Colm Tóibín has the keys to the town.
We also wanted to make Colm's new book, The Magician, due to be published later this year, a recurrent thread throughout the film. It is a fictionalised account of celebrated German author Thomas Mann's life and it made sense for us to root Colm's telling of this story in Venice, the location of Mann's most famous work, Death in Venice.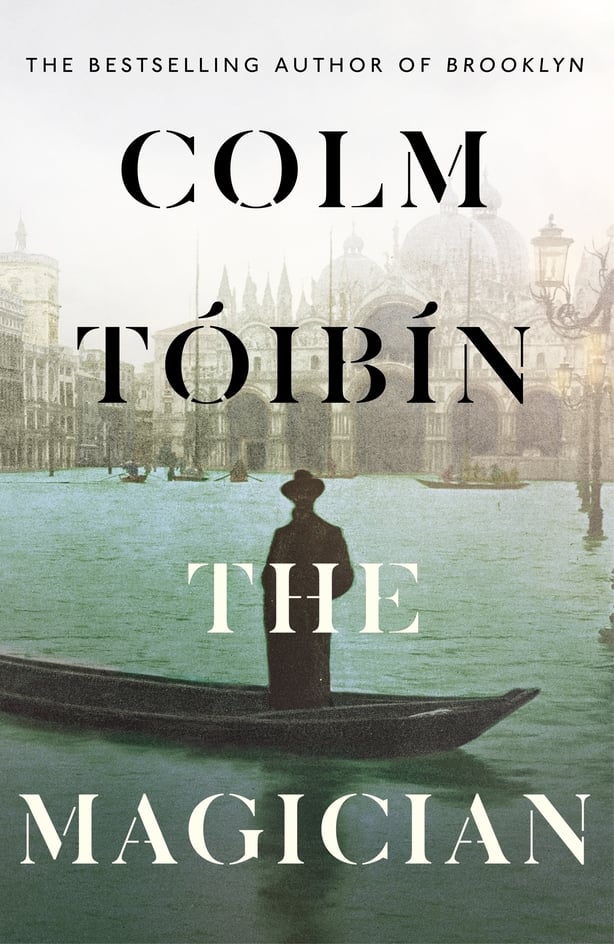 We set dates for late October 2020. Getting into Italy depended on producing proof of negative Covid tests within 72 hours of arrival. It would also mean that we would need to hire a local film crew.
So Colm, producer Stephen Douds and I found ourselves in the emptiest Dublin airport I have ever witnessed, negative tests in hand. When we landed in Venice, there was still time for a late wander in its hypnotic streets.
When the alarm rang early the next morning we entered a misty city whose uncharacteristically quiet, tourist-free atmosphere presented us with a visual bounty, as the sound of every church bell carried like an echo around its narrow streets and canals.
Colm knew the city well and our filming itinerary was planned in advance. First stop was the majestic San Rocco to film Colm talking about Tintoretto's masterpiece The Crucifixion and its rich example of storytelling, then off to Lido to film scenes relevant to Death in Venice before catching sunset over the water, the tower of San Giorgio for high vistas, and an unusually empty St Mark's Square - it would have been rude not to.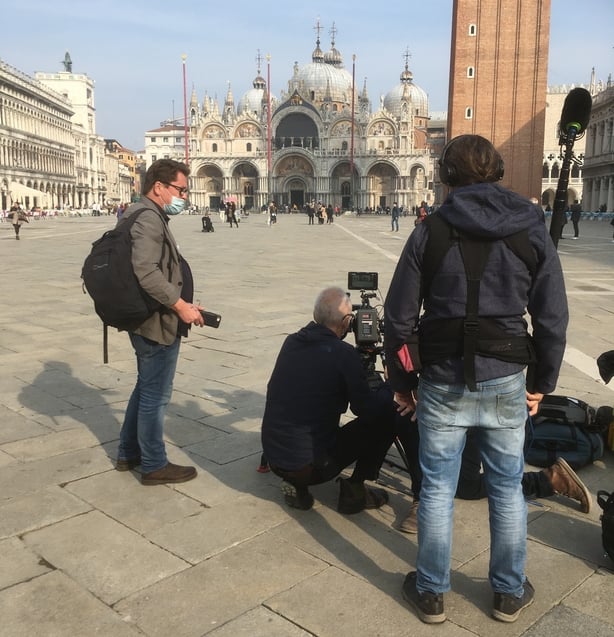 All the while, we were intoxicated by Colm's lucid interpretation of his new book, peppered with readings in magical locations in an unmistakeable, inky Venice light. Our Italian crew took to Colm's loquacious and friendly manner immediately, referring to him as 'Mr Colm' throughout.
And then, just like a dream, it was over. With the thump of wheels on tarmac we were back in Dublin a mere 72 memorable hours later.
It was both a pleasure and an honour to spend some time with an artist and writer of Colm's stature. Friendly, funny, and embarrassingly intelligent, an Irishman to his core who has become of the country's great chroniclers of the Irish experience.
An experience drawn largely from memories evoked from childhood on the shoreline of his beloved Ballyconnigar, is where our camera finds him at the beginning of the film. It is from here, on memory's shore, where Colm turns lived experience into fictional gold.
I've no doubt his passion and enthusiasm for both life and his art will shine through in the documentary.
Colm Tóibín: On Memory's Shore, RTÉ One, Monday 19th April at 9.35 pm