Imogen Redpath introduces this year's Irish Student Drama Awards Festival, which runs online from 7th - 17th April...
It has been a long year of adjustments, sacrifices and hardships, especially for those in the theatre industry. However, there is a lot to be said about the artists that continue to adapt their work to the pandemic's unique demands. Rather than let it hinder their progress, artists are finding innovative ways to produce work that can be accessed online, often for free.
One such group is the 2021 committee of the Irish Student Drama Awards Festival. Comprised of twelve students from DU Players in Trinity College Dublin, the committee has been working together since September to make the annual festival happen. Each year, ISDA Festival is hosted by the principal drama society of one of six colleges - Trinity, UCD, UCC, NUIG, Maynooth, and Queen's Belfast - and this year, Trinity's DU Players have prepared an entirely virtual festival. With students unable to access physical theatres this year, the 2021 festival is promoting a high standard of pre-recorded virtual theatre and performance art and is not charging for tickets. Free tickets, no need to travel, and two weeks of theatre? Sign me up!
We need your consent to load this Instagram contentWe use Instagram to manage extra content that can set cookies on your device and collect data about your activity. Please review their details and accept them to load the content.Manage Preferences
Any other year, the six colleges would take their chosen shows to the host college's theatre over two weeks, and industry professionals would watch the shows, awarding prizes at a closing ball. This year, the shows will come to the virtual stage on a brand new, custom-built website, launched in early March by DU Players and providing an overview of the festival, its participants, judges, and headlining shows. The shows themselves will be streamed directly from the website, improving the accessibility and cost of the festival as a whole. The artists on the 2021 judging panel are Áine O'Hara, Jim Culleton and Hannah Mullan.
"We are extremely excited about the work that will be showcased as part of ISDA 2021 after hearing all of the colleges' innovative ideas," said Sophie Coote, Festival Director. "We really hope that as many people as possible come along to support the work of young people in the theatre industry."

Alongside the sixteen virtual shows, there will also be three discussion panels held on Zoom. The Future of Irish Theatre panel will see Mark O'Brien (Axis Ballymun), Katherine Murphy (ITI), and Claire O'Reilly (Malaprop) discuss a post-covid Theatre industry. In two 'Makers Panel' sessions, selected young artists behind the shows will talk about their work at this year's festival.
Additionally, a new corner to explore this year is the ISDA Gallery. This is a space on the website which will exhibit chosen work from young creatives across Ireland, regardless of their background, education or student status. The gallery gives young artists the chance to have their ideas and creativity showcased to a broader audience, whether they are in third-level education or not. A small step in the right direction for equal access to the arts, we can be hopeful that a feature in the ISDA gallery will open up unique opportunities to young artists in Ireland in years to come.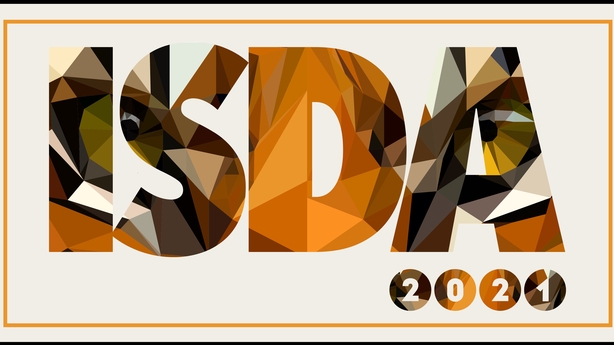 Aged 17-25, or are you a full-time student? Submit your poetry, prose, short film or play, visual art, comedy, music and more to the ISDA gallery here. Submissions close this Thursday, 8th April, and chosen artists will receive a small prize.
ISDA Festival 2021 will run from 7th - 17th April. All tickets are free and can be reserved here.