Paul Herriott presents from the stage of the National Concert Hall, Dublin, where the musicians of the RTÉ National Symphony Orchestra and a host of Irish soloists present a season of live concert programmes - download your digital programme here. 
Programme
Gluck - Orfeo ed Euridice Overture
Barber - Adagio for Strings
Haydn - Symphony No. 45 in F sharp minor, 'Farewell' 
with conductor Robert Houlihan
Presented by Paul Herriott, RTÉ lyric fm 
---
A lover venturing into the underworld, a modern classic of graceful beauty and a symphony of spry good spirits. 
First staged in Vienna in 1762, Orfeo ed Euridice was in the vanguard of Gluck's reforming agenda, its radical manifesto succinctly summed up by one commentator as 'noble simplicity'. Re-telling the ancient Greek myth of a musician who strikes a pact with the gods to reclaim his wife from death with all too fateful consequences, the bright, brisk Overture bristles with Baroque poise and the drama of the adventure into the Underworld still to come.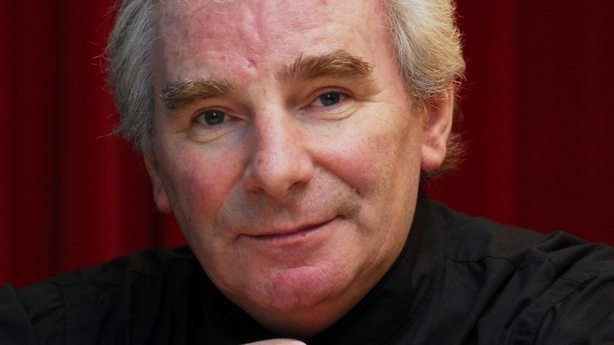 Arguably the most famous piece of classical music to have come out of America in the last century, Samuel Barber's Adagio for Strings has become the funereal ode of choice on the death of presidents, was hauntingly used in the 1986 Vietnam War film, Platoon, and as a heartbreaking threnody in concerts remembering those killed in the 9/11 terrorist attacks in 2001. Dazzlingly simple in design and directness of expression, its intensity is couched in a luminous beauty that is solemn and soothing. 
With 104 symphonies to his name, it's no wonder Joseph Haydn was called 'the Father of the Symphony'. Composed in 1772, the Symphony No. 45 clothed a none-too-subtle message to Haydn's demanding royal employer in highly charged music that gloriously anticipates the unfettered passions of romanticism. It boasts a witty coup de théâtre in its final movement as musicians depart the stage one by one to leave only two violins – a bracing hint that Haydn and his exhausted, over-worked musicians were eager to begin a long-overdue holiday.