Aisling O'Gorman, Creative Arts Manager at The Ark, previews their Big Bang Dublin Festival, which sees Ireland's first international music festival for young audiences go online with a variety of tuneful activities for kids of all ages...
How does a jam-packed adventurous music festival which would normally happen in a busy building filled with an exciting festive atmosphere translate to online?
The Ark's Big Bang Dublin Festival takes place annual each April. It is supported by Creative Europe and is Ireland's first international music festival for young audiences. Big Bang festivals take place in 12 cities across Europe each year. Each one has its own character, but they all contain common strands. It's been interesting to see the ways in which musicians have adapted in the past year, enabling The Ark to create an online music festival for Irish families this year called Big Bang bubble.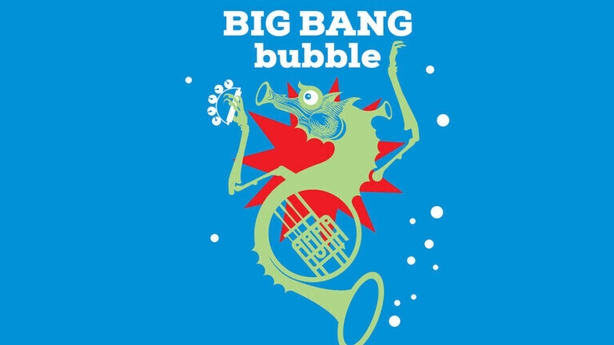 Each Big Bang has two key engagement strands involving children in a creative process. The first of these, the Nomad project, has translated well online. Collaborating with the brilliant Crash Ensemble, Ireland's premiere contemporary music ensemble, we delivered a series of online music composition workshops for children in 5th class from St. Christopher's N.S. Through a series of music challenges, the children created sounds and music using everyday household objects turned into 'instruments' and took video footage in gardens and parks. Their imaginative new piece, called Jungle Life, is a unique music video which goes live online during the festival weekend.
Another group of children become the Big Bang Festival Ambassadors. Their role is to give feedback on festival events and interview artists and audiences. This year, we've made our first ever Big Bang Children's Podcast with the ambassadors – an exciting innovation that might not have happened if it weren't for Covid-19. Listen out as the children ask some provocative and intriguing questions of the festival musicians!
But what does a family music performance programme looks like in an online format? Firstly, audiences can download a free Big Bang Festival Kit full of easy, fun ideas for creating a festival atmosphere at home. You are invited to make a 'Jazz Hat', a 'Spinning Star' or 'Paper Shaker' and bring them along to any of the Big Bang bubble events.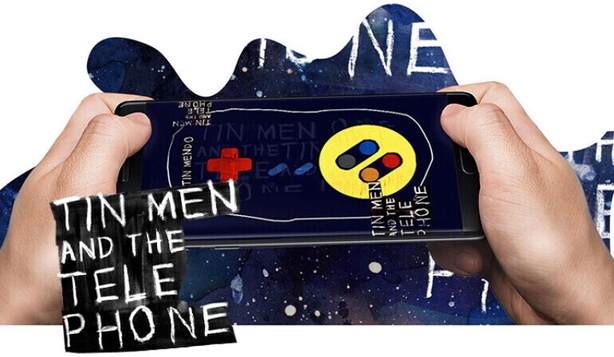 International musicians can now perform directly from their home countries. So wear your jazz party hat while you listen to the amazing music of Dutch band Tin Men and the Telephone. Beaming to families in Ireland direct from their studio in Amsterdam on Easter Monday, this highly interactive online show will excite even the most Zoom-fatigued. The band have created their own mobile phone app which works in tandem with their performances. Using the app, children make their own melodies and upload them to the band live. The band then improvise with these tunes turning them into thrilling complete pieces on the spot. This is a high energy musical experience that families will love.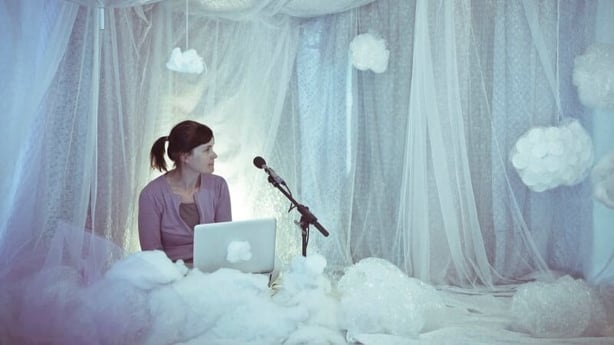 By contrast, for very young children there will be a delightful morning of beautiful singing with Fiona Kelleher and Irene Buckley. Fiona is a singer and composer from the Irish tradition who specialises in creating songs for the youngest ears. Their Soothe Songs concerts promise to be relaxing and entrancing for little ones and their parents.
In A Piece of You, inventive Scottish cellist Greg Sinclair performs special concerts for one family at a time. Greg first asks the children a series of questions and creates a unique graphic score made up of their answers. Then he plays this new piece of music live on the spot and each family gets a recording of their music and a copy of their score.
Big Bang bubble gives families lots of chances to enjoy the joy of exciting music in a new ways from home this Easter weekend. Find out more about Big Bang bubble here.