New Music Dublin have announced their 2021 programme, presenting a full complement of World Premieres from Irish composers and new music from a host of contemporary Irish talent, with several of the concerts to be streamed live on RTÉ Culture and broadcast live on RTÉ lyric fm.
Running from 23rd – 26th April 2021, this year's New Music event will be presented online, offering a mix of live-streamed concerts, pre-recorded shows, interviews with the performers and composers, workshops, the annual NMDX international new music conference, outdoor projections and live listening parties on Twitter.
New Music Dublin 2021 returns, against the odds, to bring you a free online festival of adventurous new music for curious ears! Featuring over 15 virtual performances with 33 world premieres streamed on https://t.co/EhAX9SspWt #NMD2021 pic.twitter.com/WoD05v6i36

— New Music Dublin (@NewMusicDublin) March 31, 2021
Performing at the National Concert Hall on the first night, the RTÉ National Symphony Orchestra will be performing an all-female programme with 3 premieres from Irene Buckley, Anne-Marie O'Farrell and Caroline Shaw.
A strong female line up courses through the Festival's veins, as is apparent with Irish Ensemble Evlana's first performances in New Music Dublin, presented live from Smock Alley, featuring works from Linda Buckley, Gráinne Mulvey and Amanda Feery, as well as John McLachlan. Elsewhere, soprano Michelle O'Rourke and harpist Richard Allen will be premiering new works from Deirdre Gribbin and Ed Bennett in Grounded – a project inspired by the growing numbers of performers who, for ecological reasons, travel only by sea and land, and refuse to fly.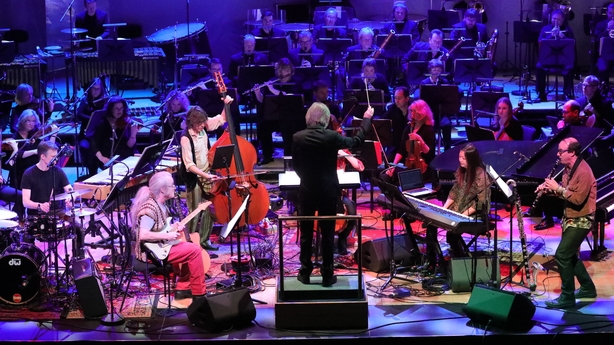 On Saturday Night the RTÉ Concert Orchestra will give the premiere of Atomic Hope by Natasa Paulberg, four movements "exploring the component parts of the atom as a metaphor of our current human experience". In For Private Use, composer Sebastian Adams and Kirkos will be curating a set of pieces for audience members to perform by themselves on Sunday morning - an "experimental anthology" to help audiences hear, see and even taste their environment in new ways.
New Music favourite Brian Irvine will present his Totally Made Up Orchestra online, offering an unsurprisingly creative and imaginative solution to create this year's world premiere composed by musicians of all ages, abilities and backgrounds. Irvine's Big Mistake projections from last year's festival will also be projected across iconic Dublin landmarks for the duration of the festival.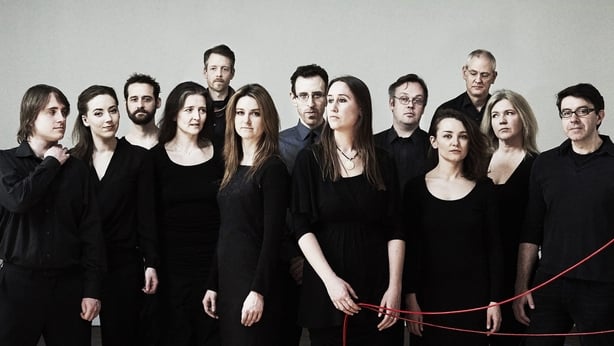 Chamber Choir Ireland will also be performing live from the National Concert Hall on the final evening of the festival, premiering a series of new works for chamber choir. The New Music Dublin 2021 programme announcement includes performances by festival favourites Crash Ensemble, to be streamed live from Smock Alley, including the premieres of Barry O'Halpin's Wingform, metamold by Bekah Simms and a new work by producer and DJ Ellll, as well as five new works by emerging composers as part of Crash's composer development project Free State 13 – Robert Coleman, Lara Gallagher, Darragh Kelly, Gemma Doherty and Ultan O'Brian. Their performances will be interspersed with Reactions – Crash's pandemic-related series of short solo video commissions.
"I'm delighted and amazed in equal measure that we have been able to stage a full 'pandemic edition' of New Music Dublin this year," says Festival Director John Harris. "The question 'How do we make new music together, when we can't come together to make new music?' is being answered throughout this festival in a multitude of different ways, as we present what we believe is a timely and relevant programme-for-our-times packed with Irish new music by Irish composers and performers.'
Find out more about this year's New Music Dublin programme here.