The Generosity of Aird is a new work from acclaimed Scottish fiddle player Chris Stout, in collaboration with the RTÉ Concert Orchestra - listen above.
As one of its recording projects for Seachtain na Gaeilge, the RTÉ Concert Orchestra extended a handshake across to our Celtic cousins in Scotland to work with one of the leading lights of the international traditional scene. Chris Stout is one of the world's most exciting and dynamic fiddle players. Whether as a solo artist or as a duo with long-time musical associate Catriona McKay, he continues to innovate within traditional and contemporary musical circles and inspire audiences all over the world.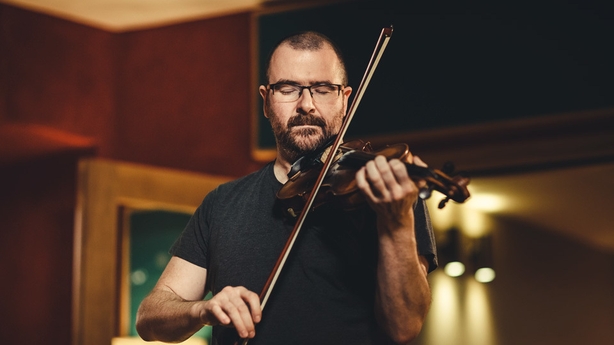 His new piece The Generosity of Aird started life out as a humble dedication to his friend Stuart Aird, a professional joiner, who had had been a great help to him during the long months of lockdown last year as he tried to build things around his house that he had never had time to tackle. He composed him a small jig as a thank you, a solo melody that felt totally complete when he played it unaccompanied but yet the same time he knew that this tune could move in other directions.  
So when he was approached by the RTÉ Concert Orchestra about a piece for Seachtain na Gaeilge, he decided the time was right to allow this humblest of tunes to begin its symphonic journey: 
"And so the piece was born. A slow, brooding jig with a deep groove, thick textures and colours and myself venturing into the world of solo viola rather than the fiddle. So, I guess I started my solo viola career cradled in the comfortable arms of the RTÉ Concert Orchestra!"