Peter Whelan, Director of the Irish Baroque Orchestra, writes for Culture about their latest recording The Trials of Tenducci - A Castrato in Ireland, recorded in St. Peter's Church, Drogheda, and released this month.
---
The Trials of Tenducci tells the swashbuckling tale of musical life in Ireland during the Georgian era. 
Giusto Tenducci was a soprano castrato from Sienna and was one of the foremost musical celebrities of his day. In 1765, Tenducci was employed by Tomasso Giordani (composer of Caro Mio Ben and teacher of the composer John Field) to perform at the Smock Alley Theatre in Dublin.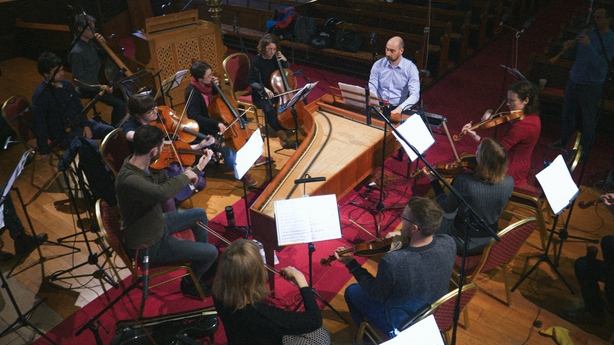 Dublin at the time was a bustling cosmopolitan centre for music, and composers travelling from abroad were keen to please Irish audiences, presenting works with an Irish flavour such as the variations on Gramachree Molly by Johann Christian Fischer and the Irish Medley by Tomasso Giordani. 
Tenducci's greatest hit with Irish audiences was Arne's Water parted from the Sea from the opera Artaxerxes, and it was reported that the Dublin street urchins used to sing: 
'Tenducci was a Piper's son, 
And he was in love when he was young, 
And all the tunes that he could play, 
was 'Water parted from the Say' 
In typical rock star fashion, Tenducci caused a huge scandal when he eloped to Cork to marry his teenage singing student, Dorothea Maunsell. Dorothea had become infatuated with the singer as she watched him from the wings every night causing a sensation at the Dublin theatres. 
Dorothea's father, a well-known lawyer from Limerick, was apoplectic when he found out about the elopement. He had thought it safe to leave his daughter alone to have lessons with a eunuch in their newly built town-house on Molesworth Street - but was proven wrong.  
We need your consent to load this YouTube contentWe use YouTube to manage extra content that can set cookies on your device and collect data about your activity. Please review their details and accept them to load the content.Manage Preferences
Watch: Peter Whelan talks The Trials of Tenducci
He had Tenducci tracked down, arrested and locked in up Cork Gaol - although he was allowed out one night in order to sing a benefit concert in the Theatre Royal before being thrown back in the slammer. 
It wasn't long before the story of the Irish girl marrying an Italian eunuch was all over the tabloids. The two lovers eventually managed to escape to Britain where Casanova, the famous Italian Lothario, reported that the newly wedded had miraculously managed to have children together! 
The Trials of Tenducci recreates the music that Tenducci would have heard and performed in Ireland, including newly rediscovered pieces composed especially for the divo by Johann Christian Bach (J.S. Bach's youngest son).  
We were delighted to be joined for this project by Ireland's present-day super-star mezzo-soprano, Tara Erraught who sang the role of Tenducci.
Tenducci gave singing lessons to the 10-year-old Wolfgang Amadeus Mozart, and the two remained life-long friends. Mozart later wrote a 'Scena per Tenducci' but this, unfortunately, has been lost. We have instead included another work composed by Mozart for a different castrato dating from about the same time, the Motet Exsultate Jubilate.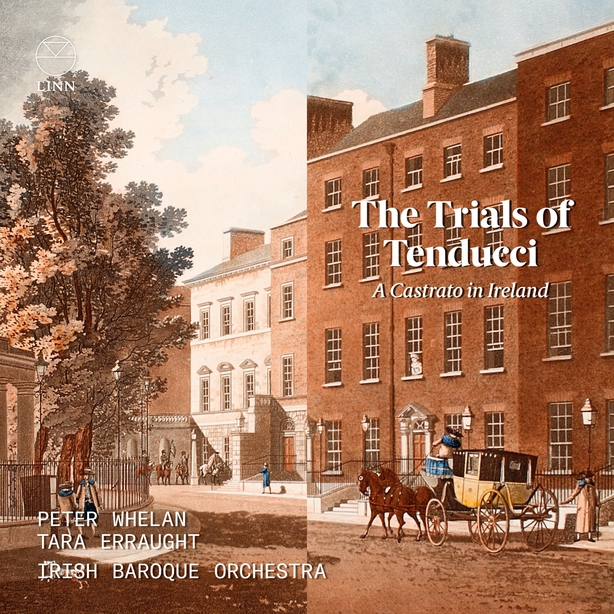 The story of Tenducci's Irish adventure has remained in the Irish psyche ever since with a coded mention in James Joyce's Finnegan's Wake (below) and also in Gerald Barry's opera Intelligence Park (composed in the 1980s). 
Dour douchy was a sieguldson. 
He cooed that loud nor he was young. 
He cud bad caw nor he was gray
Like wather parted from the say
The Trials of Tenducci - A Castrato in Ireland goes on general worldwide release on March 13, 2021 - find out more about the Irish Baroque Orchestra here.