A collection of commissioned portraits of five inspirational females from the world of science, technology, engineering and mathematics (STEM) will be unveiled at DCU today (Monday, March 8th) at the virtual launch of the latest series of Women on Walls at DCU, in celebration of International Women's Day - watch a short documentary about the project above.
Created in collaboration with Accenture and Business to Arts, the portraits are in recognition of the ground-breaking work of Beatrice Alice Hicks, Katherine Johnson, Dr Marie Maynard Daly and Irish duo Kay McNulty and Dame Kathleen Lonsdale.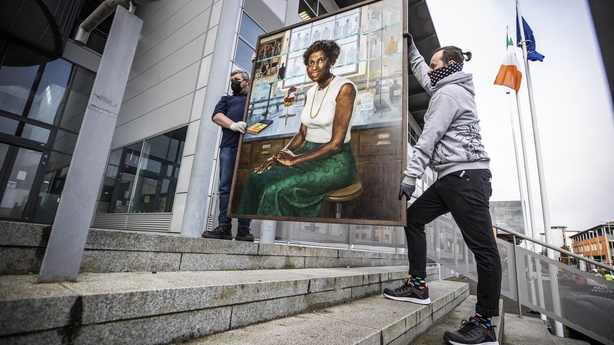 All five are regarded as pioneers in STEM by making significant contributions in their specific discipline through outstanding research work, scientific breakthroughs and playing an instrumental role in bringing about cultural and social change.
Beatrice Alice Hicks was the First President of the Society of Women Engineers; Katherine Johnson was the first African-American woman to work as a NASA scientist; Dr Marie Maynard Daly was the first African-American woman in the US to earn a PhD in Chemistry; Donegal born Kay McNulty was one of the world's first Computer Programmers while Dame Kathleen Lonsdale, who hailed from Newbridge, Co Kildare was the first female Professor of University College London (UCL).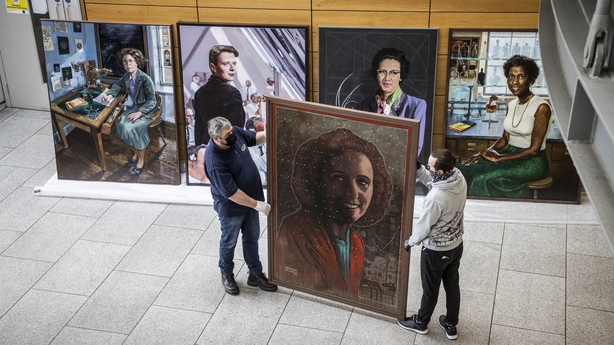 The artists commissioned to create the works are Bri´d Higgins Ni´ Chinne´ide, Jackie Hudson Lalor, Una Sealy, Jim Fitzpatrick and Blaise Smith.
This is the third chapter of Accenture's Women on Walls, a campaign that seeks to make women leaders visible through a series of commissioned portraits that will create a lasting cultural legacy for Ireland. The campaign commenced in 2016 with the Royal Irish Academy, and a second chapter with RCSI was unveiled in 2019 - find out more here.