Finding a Voice, Clonmel's celebration of music by women composers, is back for its fourth year from Friday 5th to Monday 8th March 2021. Artistic director Róisín Maher introduces this year's programme…
This fourth edition of Finding a Voice will look very different as we move online for the first time. Last year's concerts took place just before the first lockdown and so, for many of the musicians involved, Finding a Voice 2020 was the last time they played in front of a live audience.
The programme for this year has changed several times because the situation we are all dealing with is constantly shifting. I decided early on not to have any performers travel from overseas and to limit the number of musicians in each concert, so this involved making some alterations but I am really happy with the variety and scope of the eventual programme.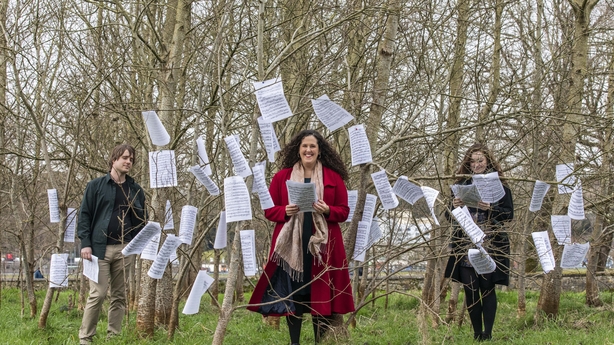 We will still be in Clonmel in 2021, live-streaming concerts from the historic Hearns Hotel. This venue has a great pedigree when it comes to hosting classical music – in 1840 when the pianist and composer Franz Liszt was touring Ireland, he stayed in the hotel and gave an impromptu recital in its sitting room. According to a member of his party, ''Twas like a private matinee'!
The theme for 2021 is "It's about time" and even though I decided on that theme over a year ago, it seems particularly appropriate right now – I know that my own sense of time passing has certainly changed in the last twelve months. The idea is that the concerts focus on the notion of time in all its different iterations. This could be the passage of time, or time of the day/month/year, or time in a musical sense, relating to rhythm, tempo and duration.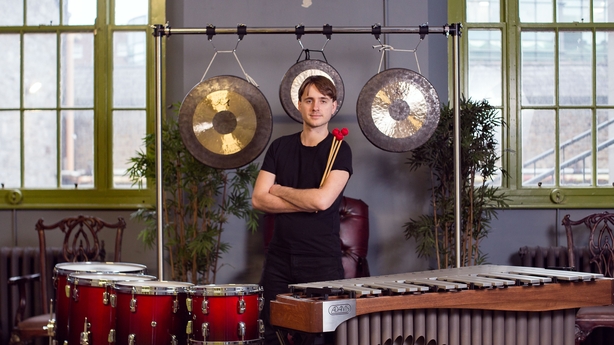 The opening concert with percussion wizard Alex Petcu will showcase the music of Japanese composer Keiko Abe, one of the most significant figures in the development of the modern marimba, alongside works by Australian and Irish composers. On Saturday 6th March, there will be a lunchtime concert entitled Time Travellers with uileann pipe master David Power, virtuoso flamenco guitarist John Walsh and trad-loving Baroque violinist Marja Gaynor. Collectively they get creative with a diverse set of tunes from the twelfth to the twenty-first century - I can't wait to hear the results.
The Saturday evening concert will be a very special one as we celebrate the bicentenary of Pauline Garcia Viardot (1821-1910), one of the most significant and intriguing musical figures of the nineteenth century. Her achievements as performer and composer are remembered with a song recital of her music, with celebrated soprano Kelley Lonergan and pianist Gabriela Mayer, alongside readings by actor Aideen Wylde. I've been fascinated by Garcia Viardot for decades and so I'm really looking forward to this.
We need your consent to load this rte-player contentWe use rte-player to manage extra content that can set cookies on your device and collect data about your activity. Please review their details and accept them to load the content.Manage Preferences
Listen: Cora Venus Lunny talks to Marty Whelan about her Finding a Voice concert
The concept of time will be explored in two very different ways on Sunday 7th March. Lunchtime concert Ex-Tempore plays with the idea of time being elastic and features a completely improvised set by two of Ireland's finest performers, pianist Izumi Kimura and violinist Cora Venus Lunny. The evening concert consists of just one single work, Fanny Mendelssohn Hensel's monumental piano piece Das Jahr, a musical diary of her travels in Italy. In what we believe will be the first performance of this piece in its entirety in Ireland, rising star Ellen Janssen tackles this extraordinary work.
International Women's Day this year falls on Monday 8th March and the lunchtime concert by renowned soprano Elizabeth Hiliard with David Bremner on piano will continue the focus on works related to time. The centrepiece of this concert is Irish composer Rhona Clarke's song cycle The End of Day, which deals with the passage of time from childhood to old age. Also in the concert are early twentieth-century chansons by French composer Nadia Boulanger, alongside works by Poldowski and Holmès, both of whom have strong Irish connections.
We need your consent to load this Instagram contentWe use Instagram to manage extra content that can set cookies on your device and collect data about your activity. Please review their details and accept them to load the content.Manage Preferences
Our final concert will bring together two outstanding performers from the distinguished Irish Baroque Orchestra, violinist Claire Duff and harpsichordist Malcolm Proud, in a programme of violin sonatas and harpsichord solos by Isabella Leonarda and Jacquet de la Guerre. The orchestra is acclaimed as Ireland's leading period music ensemble and their La Donna Barocca concerts have been highlights of the last two editions of Finding a Voice.
Although we will be back in Clonmel for live concerts next year, I really hope that moving online will give us the opportunity to bring the concert series to a whole new audience for a packed weekend of music performed by outstanding musicians. I hope you can join us for some wonderful concerts...
Finding a Voice 2021 runs from March 5th-8th - find out more here.