In this week's Rolling Wave podcast, Aoife Nic Cormaic speaks to the Director of the Irish Traditional Music Archive, Liam O'Connor, about a very exciting discovery of previously unheard recordings of fiddle player Michael Coleman from 1942, as well as other newly discovered recordings made in 1948 of James Lad O'Beirne with Martin Wynne and Louis Quinn.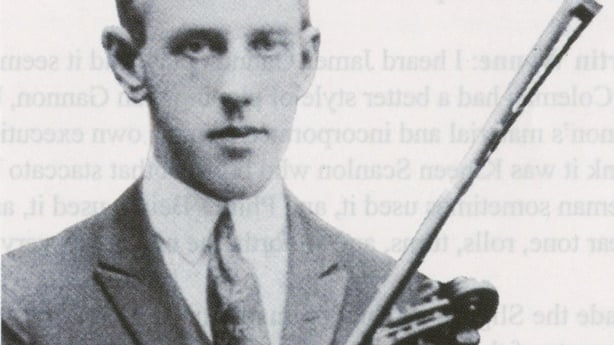 The Irish Traditional Music Archive in Dublin recently acquired a number of previously unheard acetate recordings of fiddle players Michael Coleman and James Lad O'Beirne with friends.
Michael Coleman (1891-1945) and Lad O'Beirne (1911-1980) were both born in Co.Sligo, but spent most of their adult lives in New York. Michael Coleman was a hugely successful recording artist, and through those recordings he had an enormous influence on traditional music in America and in Ireland, an influence which is still evident today.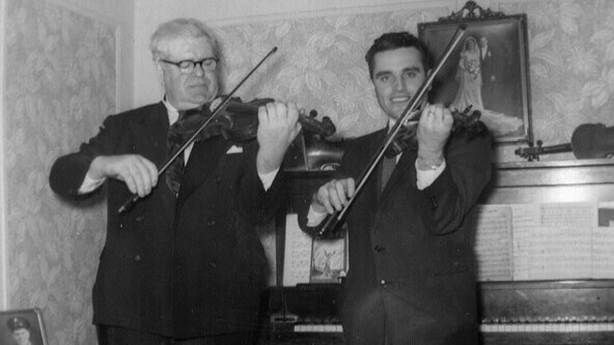 His friend Lad O'Beirne was a central figure in Irish music in New York. His home was a meeting point for musicians living in and visiting the city and he recorded many of those players on his own home recording equipment. Ironically, despite this interest in recording music he never recorded commercially as a solo player himself.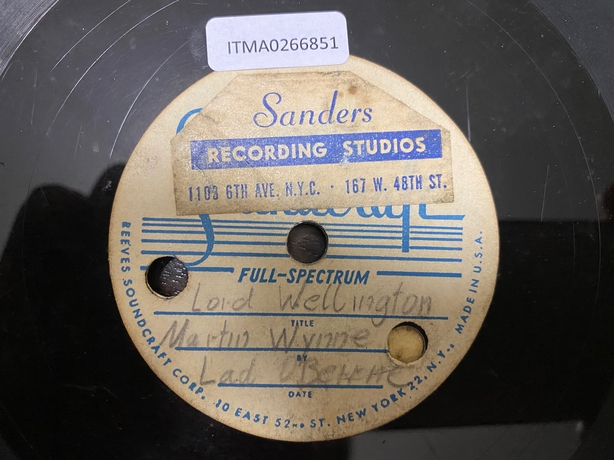 In 1965, accordion player Joe Burke visited Lad O'Beirne's house in New York and was given two acetates of Michael Coleman recorded in the house in 1942. Burke brought the acetates home to Ireland and looked after them with great care for over 50 years, until he contacted ITMA who then arranged to have them digitised. Coincidentally, at the same time ITMA had also come across a number of acetates of Lad O'Beirne himself with Martin Wynne and Louis Quinn, also recorded in Lad O'Beirne's house in 1948. Many people were instrumental in preserving and making this music available, and huge thanks is due to Joe Burke, Mick O'Connor and James Lad O'Beirne's son, Jim O'Beirne.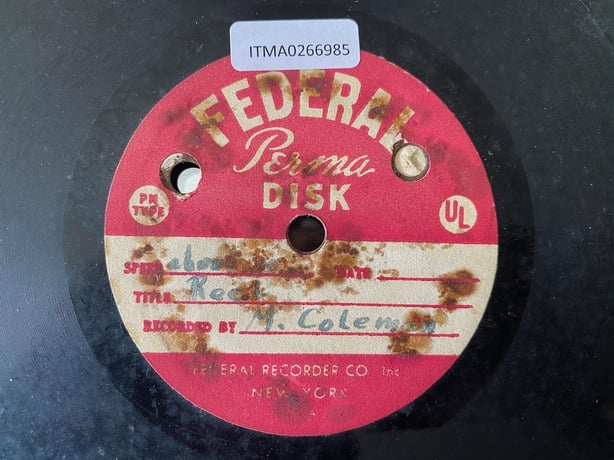 This entire collection of related and valuable recordings has now been digitised and The Rolling Wave was delighted to have been invited by ITMA to premiere them on the programme recently.  
In this podcast, we hear the story behind the Michael Coleman acetates from Joe Burke himself, while Liam O'Connor talks about Michael Coleman and James Lad O'Beirne, the friendship between them, their skill as musicians and the importance of these special recordings.  
For more information about these recordings you can read the ITMA blog here. 
Listen and follow The Rolling Wave podcast here on RTÉ.ie, and via Apple Podcasts, Spotify or wherever you get your podcasts.