Celebrated author and national treasure Pat McCabe introduces The Monsignor & The Supernatural, his new RTÉ Drama On One play - listen to The Monsignor & The Supernatural above...
---
Brendan Conroy and I, under the keen eye of Pat Kiernan of Corcadorca Theatre Co., Cork, spent some time working on a play which eventually became The Big Yum Yum - a sort of pyschodrama, really, which flitted impertinently between the quotidian and the supernatural.
Central to that effort was a character called The Monsignor who came to represent the dialogue between the secular present and the Catholic past in Ireland - ranging as it does from confusion, rage and embarrassment back to a kind of longing.
For certainty, I suppose.
Where did The Almighty go during this pandemic?
He went online.
And where once whole villages stopped, as though frozen in time, with heavy curtains being drawn and a variety of incantations repeated, often in Latin - now we type in 'a true gent', 'R.I.P.'- and that, more or less, is that.
Peter Green was a visionary guitarist who once played with the blues band Fleetwood Mac.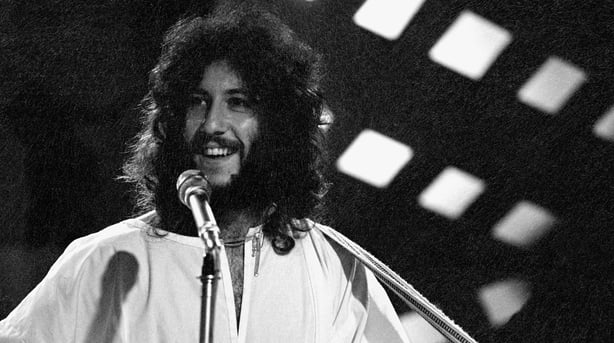 His yearning guitar probed the cosmos for any answers.
The mood this year, for me, both in Ireland and across the world, had been that of'Greeny's' aching guitar.
I hope you enjoy the play.
Drama On One: The Monsignor & The Supernatural, RTÉ Radio One, Sunday February 21st at 8 pm - listen to more from Drama On One here.