The team behind popular boutique festival Body & Soul have shared a brand-new multi-disciplinary project created entirely during the Stage 5 Lockdown - watch Ériu's Threshold above.
Below, Body & Soul Founder Avril Stanley and Creative Director Mary Hickson write for Culture about the ambitious project…
---
AVRIL: Ériu's Threshold was originally conceived during a site visit at Ballinlough Castle, Co. Westmeath, when I invited Mary Hickson to collaborate on a project in response to these times. We wanted to somehow mark these times; to create something meaningful. Taking some inspiration from the natural beauty of the land that surrounds the 17th Century estate, we were both keen to lean into the spirit of Celtic female energy and use the piece to amplify the space between things – the threshold.
To die and have the courage to be reborn is a potent message of the opportunity we have, both personally and as a society, to allow for transformation. The decision was quickly made to build this project around Ériu, the Goddess of Ireland – in a way having her represent all of us; having her invite us to reconnect with who we are and where we come from.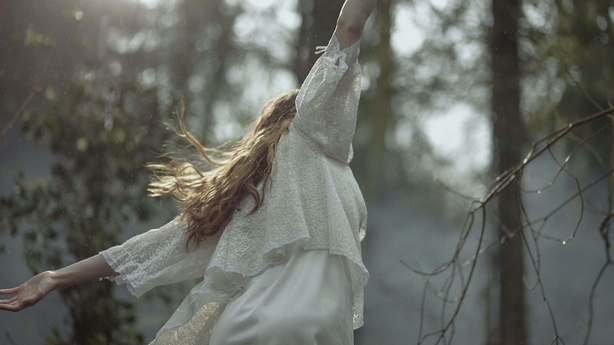 Everyone involved had a yearning to create and I feel honoured to have worked with such incredible people. Mary has united so many great, talented people from all corners of Ireland - which also resonates with the essence of Ériu who is often interpreted as a modern-day personification of Ireland. The film features so much homegrown creativity; from bespoke fashion to new musical compositions and spoken word poetry. It's incredible to think that all of this happened during our strictest lockdown.
As a result of current restrictions, we only had two weeks to film and edit the final piece. It has, without doubt, been a rite of passage that asks one to dig deep, to stay with, and to have faith. That's what I am currently with - how challenging and worthwhile that process is and how it somehow touches into the energy of these times as we collectively navigate the unknown.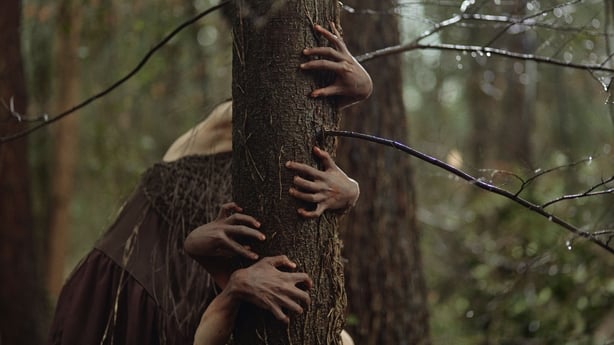 MARY: I am very grateful to Avril for the call and to be given this incredible opportunity to create something from the ground up – literally to make something inspired by the land in Ballinlough so representative of the rural Irish landscape – inspired by this crazy time we live in. It is a unique gift, especially right now, to make something of this scale and ambition and to bring so many of the artists I love and admire together again.
Beginning with the idea of death, birth, rebirth, belonging, and remembering, the search began for the musical world this might occupy, deciding to centre the piece on Dido's Lament, from Henry Purcell's opera Dido and Aeneas.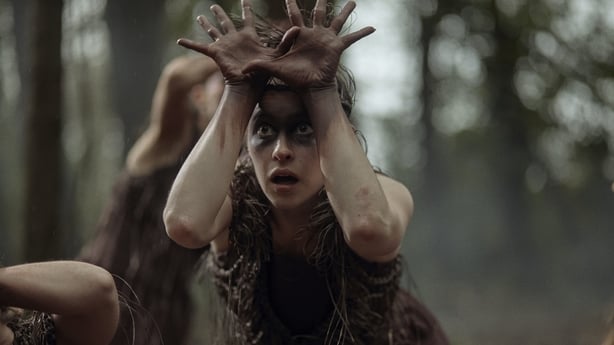 We aimed to highlight the idea of the threshold - between death and birth, this world and the otherworld, taking inspiration from Lhasa de Salle's pre-song conversation in "Soon this place will be too small" imbued with the spirit of Ériu - Ériu representing all of us - through Celtic female spirituality.
This is all presented through the inimitable lens of award-winning film director Mia Mullarkey, and stars a diverse cast of artists, including voiceover from the Tony-Award-winning actress Marie Mullen, and costumes by textile designer Katie Hanlan.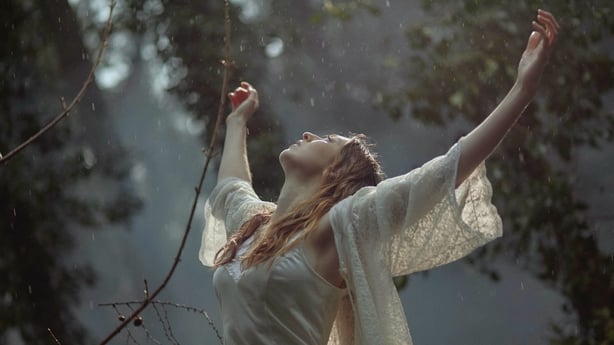 Choreographer and lead dancer Robyn Byrne, who had worked on a number of 37d03d events with me previously, was invited to embody the spirit of Ériu which is portrayed throughout humanity in nature, culture, and in the divine. Robyn also choreographs a team of six dancers who bring the piece to its cathartic climax.
Poet Doireann Ní Ghriofa was invited to create two poems to encapsulate the cyclical nature of birth and death that would wrap the arias Birth of Words and After Words: Dido's Echo which honour the ways in which voice is so deeply important in all iterations of female spirituality - the poignancy of power of chant in ritual.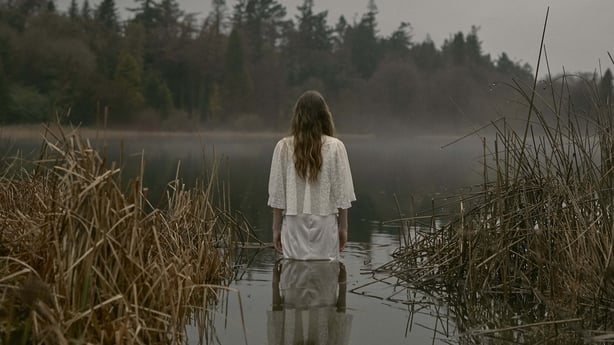 Then the search for the right voice to sing the aria inspired many discussions around the female spirit versus the feminine energy. Traditionally sung by sopranos, the team decided instead to call upon the unique vocal power of Eoin French (Talos) to provide a more fragile and vulnerable rendition on a male's voice – in an effort to dispel the notion of male versus female, but instead to look at how they hold and support each other.
Eoin is accompanied by musicians Elaine Howley (The Altered Hours), and Kate Ellis (Crash Ensemble), and the track was co-produced with Ross Dowling.
Ériu's Threshold is available to watch on the Body&Soul website until 26th February 2021
Pics: Bríd O'Donovan