In this featured episode of The Rolling Wave podcast, Michael Harrison talks about the music of his grandmother Aggie Whyte - listen above.
Aggie Whyte (1920-1979) was an award-winning fiddle player who was described by Seamus Ennis as 'Queen of Fiddlers'. She was one of the musicians recorded by Alan Lomax on his visit to Ireland in 1951, and a duet she recorded with her sister Bridie at that time again prompted Seamus Ennis to describe them as the 'perfect fiddle duet'.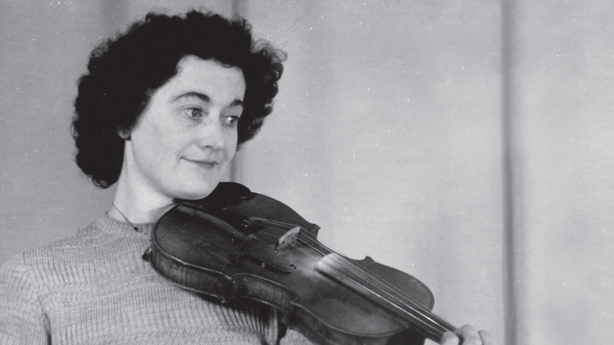 Aggie was the first woman to win the All Ireland Senior Fiddle Competition at the Fleadh in 1954. She also won numerous other All-Ireland titles in duets with Joe Burke and in bands, not to mention winning an Oireachtas Gold Medal for fiddle and the Oireachtas Duet Competition with Peadar O'Loughlin in 1958.
In 1963, Aggie and Peadar O'Loughlin made a duet recording, Sean Cheol ar an Sean Nós, which is widely available on CD. Yet, despite all of this and despite her obvious skill and prominence as a musician, no CD of her solo recordings had ever been released.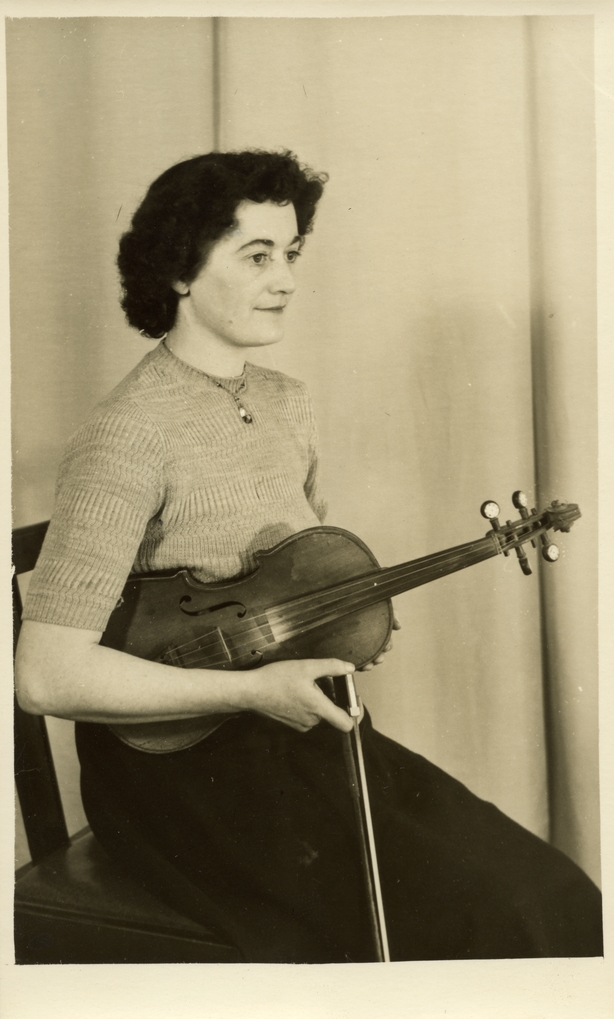 Aggie Whyte's grandson Michael Harrison was aware that the family had a number of home recordings, and a number of years ago he began the process of digitising and cataloguing this collection. He also gathered material from the Alan Lomax collection and from the RTÉ archives, and the result is a beautiful double CD release celebrating the music of Aggie Whyte.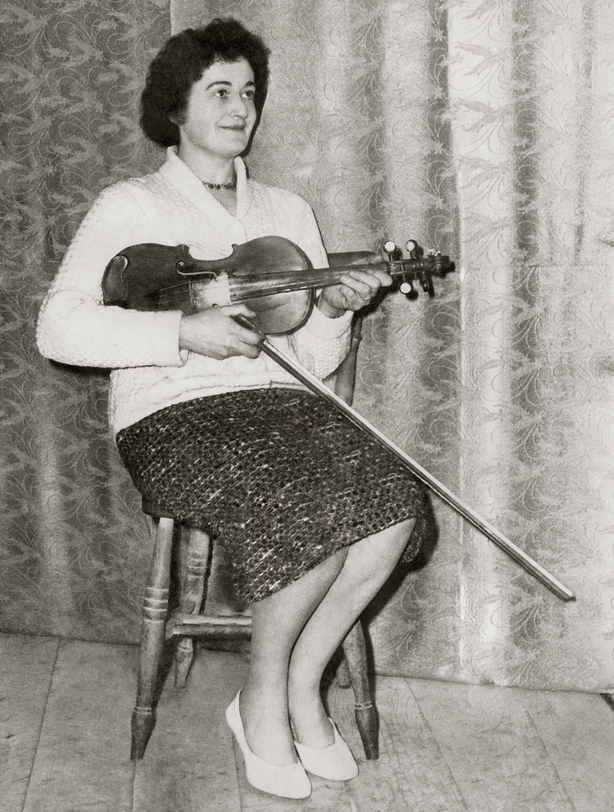 This release is a valuable addition to the canon of Irish traditional fiddle recordings. It is also an important step in documenting the music of women musicians in the tradition but perhaps most importantly this beautiful new cd means that the voice of this important musician has rightfully been restored to prominence and is now available for all to enjoy. 
Listen and follow The Rolling Wave podcast here on RTÉ.ie, and via Apple Podcasts, Spotify or wherever you get your podcasts.