Cian Griffin writes for Culture about Dublin Dancers & Dreams, a new book of photographs depicting international dancers performing their native dances in front of iconic Dublin landmarks, with photos by Anne-Sophie Gigan accompying 60 Irish language poems written by Cian.
It's a struggle thinking back on my first conversation with Anne-Sophie, the mastermind behind Dublin Dancers & Dreams, in the attic of Dublin's Market Bar.
This is partially because that was almost two years ago, and my memory is worryingly poor for someone in their mid-twenties, but mainly because at the time I had recently discovered espresso martinis, and I was nervously gulping down glass after glass to get over my nerves. I was the new hire on the marketing team, and we were out celebrating payday.
After an hour or two of musical chairs, I ended up beside Anne-Sophie, and unsurprisingly to anyone who knows her, the conversation segued into the arts. She told me about her passion project of five long years, and showed me some of the photos she planned on publishing. Probably through slightly slurred speech, I agreed to write some Irish poetry for her, to add a bit more local flavour.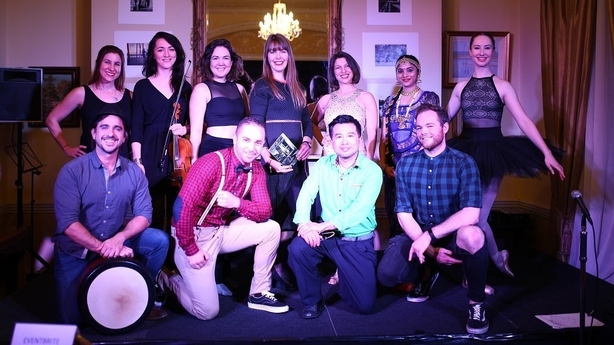 The book features international dancers performing their native dances with Dublin's most iconic landmarks as backdrops. It aims to capture modern Dublin and the evolving idea of national identity in Ireland while embracing the unifying power of dance across all cultures.
When I began, it felt like a monumental task. I had thirty poems to create, for thirty photo series, and life kept getting in the way. I kept finding reasons to ignore the mountain of work before me, and a few months went by with little progress. It wasn't until I was asked to perform at one of Anne-Sophie's exhibits at the United Art Club in Dublin that I was forced to pump out some content - but diamonds are made under pressure, right? The poems were well received by the audience, so I got into a rhythm.
Then COVID-19 hit. As awful as the last year has been for so many, I forced myself to try to see the positives. I finally had the time to do so many things I had been putting off: I started a television screenwriting course in IADT, I ran a Pride fundraiser in aid of four Irish LGBTQ+ charities in June and raised €10,000, and I finished my poems for this book.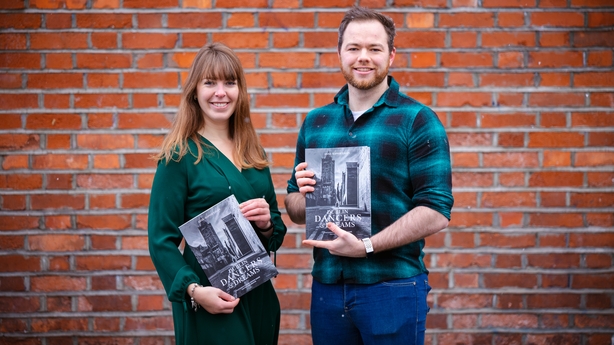 Lockdown has turned the original thirty Irish poems to sixty; now there are thirty English adaptations to go with each dán Gaeilge, so for those who only have a cúpla focal of Irish, they'll still be able to understand and learn from the book.
For me, the Irish poetry serves to remind us that although Dublin is growing as a cultural focal point of Europe, it is also a city with a very rich history. This book has allowed me to combine my love for writing with my passion for the Irish language, and of course my pride as an Irish citizen.
Dublin Dancer and Dreams is available to purchase here - 10% of each sale will be donated to Clowns Without Borders Ireland.