Fergus Sheil of Irish National Opera writes for Culture about their acclaimed 20 Shots of Opera project, which features 20 new compact operas from composers in Ireland.
In a year of challenges and upheaval, Irish National Opera's 20 Shots of Opera series turns a spotlight on creativity and makes 2020 a year to remember for positive reasons. Conceived, composed, rehearsed, recorded, filmed and edited in just six months, these 20 short operas showcase the breadth and depth of Irish operatic talent. 
We need your consent to load this YouTube contentWe use YouTube to manage extra content that can set cookies on your device and collect data about your activity. Please review their details and accept them to load the content.Manage Preferences
Each opera is short – between five and eight minutes in duration – so each must get straight to the point. They are concentrated and intense – like a shot of espresso – which led to the title of the project.
Over 160 opera professionals from all corners of the art form contributed to 20 Shots of Opera: composers, writers, conductors, directors, designers, animators, singers, actors, orchestral musicians, audio, visual and technical experts. The project allowed us to deepen our relationship with many well-loved artists as well as forging new creative partnerships.
Twenty composers were given free rein to choose a topic that interested them and to find text either by commissioning something new or be adapting an existing work. Most of the composers had no previous relationship with Irish National Opera, several were approaching opera for the first time.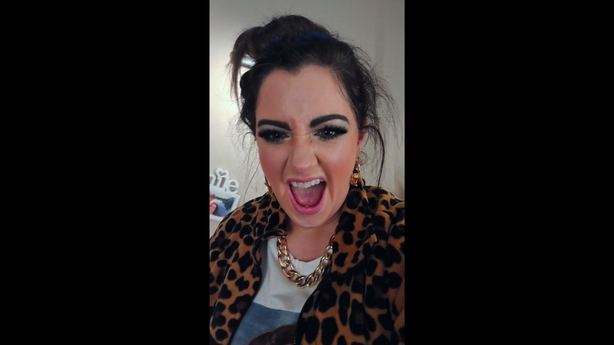 Each composer/writer team was partnered with a cast and director, as well as working with the broader design and film teams who worked across all 20 operas. The operas largely have one or two cast members. In a period of lockdown, Irish National Opera was fortunate to have access to many of Ireland's great singers that have previously performed with us; Orla Boylan, Claudia Boyle, Gavan Ring, Imelda Drumm, Naomi Lousia O'Connell, as well as showcasing artists new to the company; Anne Marie Gibbons, Sinéad Campbell-Wallace, Mairead Buicke and Michelle O'Rourke as well as giving a platform to young emerging artists.
Each opera was rehearsed in clinical conditions in a large studio with singers in masks at all times. The musical score was recorded in the Gaiety Theatre where the singers unmasked within the confines of Perspex screens. Later during filming, the cast did not need to fully sing, and cameras were kept at a safe distance. Social distancing, sanitization and ventilation were key throughout.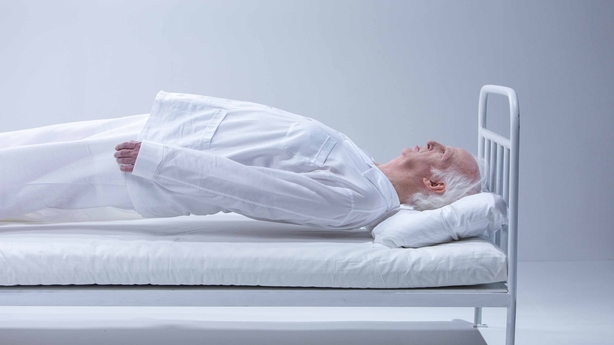 Making opera for film is different from planning a production for the stage. Everybody involved in 20 Shots of Opera rose to the challenge of thinking differently about how we work. The creative teams were free to do things that are not normally possible – extreme facial close-ups in Andrew Hamilton's erth upon erth, gravity-defying action in Evangalia Rigaki and Marina Carr's The Gift, or the portrayal of two sides of the same personality in Éna Brennan's Rupture.
This is opera at its most vibrant, with something to say on a huge range of topics; finding human connection, dealing with rejection, grief, illness and death, coping with psychological challenges, protecting the environment, living off-grid, pandemic dating, wetsuits, latex gloves, super-spreaders, Beethoven's laundry, microbiology and doughnuts.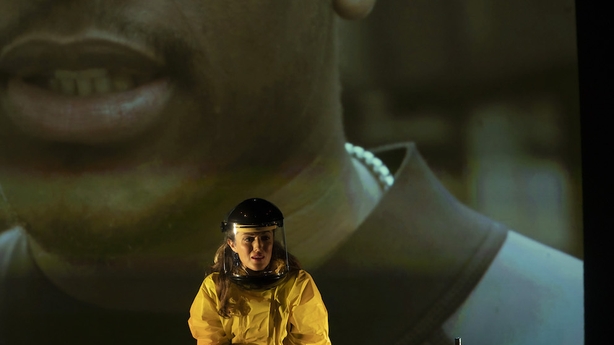 Creating these 20 operas has been a voyage of discovery and joy for all involved. We hope you enjoy watching them. There is no correct order. Jump in anywhere and try it out. Then keep exploring!
Watch all of the 20 Shots Of Opera shorts here.