We're delighted to present an extract from Open Water, the debut novel by Caleb Azumah Nelson, published by Viking.
Two young people meet at a pub in South East London. Both are Black British, both won scholarships to private schools where they struggled to belong, both are now artists - he a photographer, she a dancer - trying to make their mark in a city that by turns celebrates and rejects them. Tentatively, tenderly, they fall in love. But two people who seem destined to be together can still be torn apart by fear and violence.
---
The first night you met, a night you both negate as too brief an encounter, yo pull your friend Samuel to the side. There's a bunch of you in the basement of this south-east London pub. A birthday celebration. Most on their way to drunk, or jolly, depending on which they'd prefer.
'What's up?'
'I don't normally do this.'
'Usually means this is something you've done before.'
'No, promise. Pinky promise,' you say. 'But I need you to introduce me to your friend.'
You'd like to say that in this moment, the older gentleman spinning records had faded something fast, something like Curtis Mayfield's 'Move On Up', into something equally so. You'd like to say it was the Isley Brothers, 'Fight the Power', playing when you expressed a desire you did not wholly understand, but knew you must act upon. You'd like to say, behind you, the dance floor heaved and the young moved like it was the eighties, where to move in this way was but one of a few freedoms afforded to those who came before. And since you're remembering this, the liberty is yours. But you did promise to be honest. The reality was you were so taken aback by the presence of this woman that you first reached to shake her hand, before opening up for the usual wide embrace, the result an awkward flapping of your arms.
'Hi,' you say.
'Hello.' She smiles a little. You don't know what to say. You want to fill the gap but nothing comes. You stand, watching each other, in a silence that does not feel uncomfortable. You imagine the look on her face is mirroring yours, one of curiosity.
'You're both artists,' Samuel says, a helpful interruption.
'She's a very talented dancer.'
The woman shakes her head. 'And you?' she says. 'What do you do?'
'He's a photographer.'
'A photographer?' the woman repeats.
'I take pictures, sometimes.'
'Sounds like you're a photographer.'
'Sometimes, sometimes.'
'Coy.' Shy, you think. You leap across the conversation and watch as she darts after you. A red light leans across her face, and you catch a glimpse of something, something like kindness in her open features, her eyes watching your hands talk. It's a familiar tongue you note, definitely south of the river. Definitely somewhere you'd be more likely to call home. In this way there are things which you both know and speak with your very being, but here go unsaid.
'Do you want a drink? Can I get you a drink?' You turn, noticing Samuel for the first time since the conversation started. He's receded, slumped a little; he's smiling, but his body betrays he's feeling shut out. Feeling the sting of guilt, you try to welcome him back in.
'Do you guys want drinks?'
The woman's face splits open with genuine, kind amusement and, as it does so, there's a hand on your elbow. You're being pulled away; you're needed. The dance floor has cleared a little and there is a silence filled with all that is yet to come.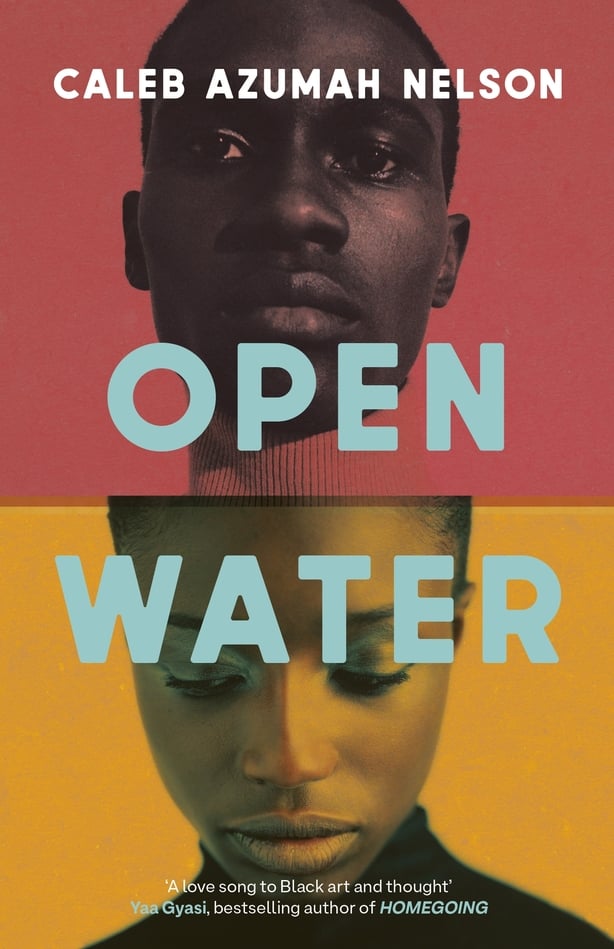 Open Water by Caleb Azumah Nelson (published by Viking) is out now.