Poetry Ireland has partnered with the Global Brain Health Institute and Neuroscience Ireland to invite older people across the island of Ireland to write a line of poetry for a unique Poemathon with Older People - entries can be submitted here. 
The contributions will go on to be included in a longer poem which hopes to bring a spotlight to the voice of older people in Ireland and reflect their beliefs.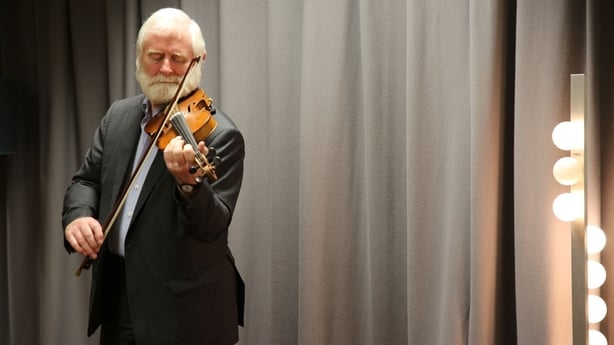 John Sheahan, much loved Irish musician and poet has penned the opening line of the poem for entrants to use as a starting-off point; "Intrepid intruder, stalker of unwashed hands". 
John is hoping the initiative will bring people together through creativity:
 "The Poemathon with Older People is helping to give a voice to an older generation - a wonderful way to bring us together creatively from all parts of the island of Ireland in a collaborative poem. I look forward to seeing how each contribution steers the poem, meandering like a river, towards its final destination when the finished poem is launched in March." John Sheahan
The final poem will be curated and edited by poet and editor Seamus Cashman.
Niamh O'Donnell, Director of Poetry Ireland, said that the project is designed to give an opportunity to create, to imagine, and to write. "The Poemathon is a creative opportunity to express reflections, reactions and responses to what is currently happening in society including the great number of changes to our lives, and particularly to the lives of older people, due to the Covid-19 restrictions," 
Submissions to the Poemathon can be made here from 18 January until 5 pm on 12 February 2021.
A reminder that the opening line of the poem, written by John Sheahan, is:
"Intrepid intruder, stalker of unwashed hands".
Find out more about the Poemathon with Older People here.