Documents on Irish Foreign Policy, Volume XII: 1961-1965 recalls a period when a Catholic Irish-American had just been elected to the White House and the biggest foreign policy issue of the day concerned British relations with Europe. Ireland was about to take a seat on the United Nations Security Council.
Welcome to 1961. So much for the similarities, there were also lots of differences too from the themes of today. For starters, Britain was desperately trying to join the EEC, not get out of it. And instead of being in the room where the decisions were made, Irish diplomats were outside the door, doing their best to find out what was going on – usually quite successfully. 
The period is detailed in the latest instalment in Documents on Irish Foreign Policy, a collaboration between the National Archives, the Department of Foreign Affairs, and the Royal Irish Academy. Edited by Michael Kennedy, Eunan O'Halpin and Bernadette Whelan, the publication brings to a wider readership material that would otherwise only be accessible in archives.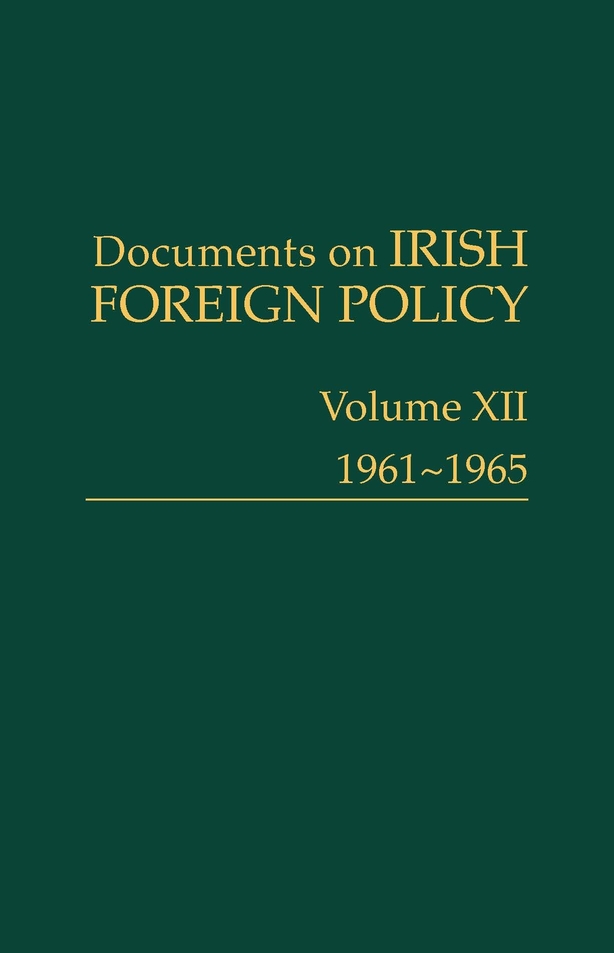 Volume XII covers the years from 1961 to 1965, bringing together a wide-ranging collection of internal government documents, which (including the introduction and appendices) clocks in at around a thousand pages. That quantity of print is guaranteed to last most readers through at least one more lockdown.
The volume opens in October 1961, just after Seán Lemass, in his first election as Fianna Fáil leader, lost the overall majority won under Éamon de Valera in 1957. Lemass managed to stay in power with the support of a number of independents at the head of a minority government, which is frequently named one of the most effective in the country's history.
His Minister for External Affairs was the flinty Frank Aiken, and the two in effect divided foreign policy between them: Aiken concentrated on the United Nations while Lemass focused on Europe, where he believed Ireland's economic destiny lay.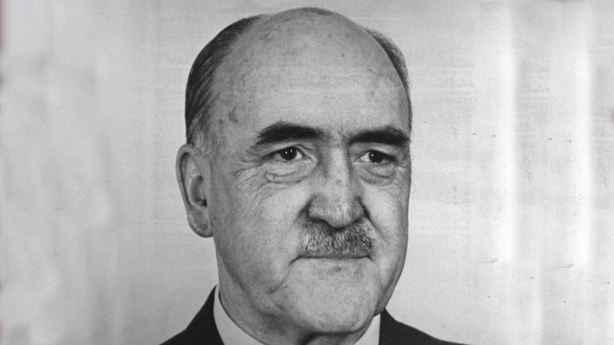 Lemass was keenly aware of the advantages of joining forces with Europe, where decisions would be made by 'the impartial rules of an international authority', instead of relying on a very unequal partnership with Britain 'in which we have little bargaining power.' Lemass also believed that if Britain did not join the EEC, it would enter on a period of economic decline, becoming 'another Spain' or 'the former centre of a former empire.' If Britain outside Europe was destined to sink, Lemass was determined to cut free. 
This, however, could only be a long-term aim - the harsh reality according to the country's top senior civil servants was that "it would not be economically possible to be a member of the EEC – assuming the Six were willing to admit us – if British membership were deferred for any prolonged period". This judgement was entirely understandable when Britain was the source of 50% of Irish imports and the destination for 85% of exports.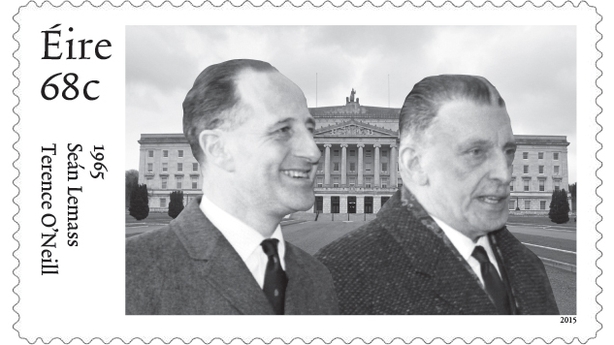 Instead, within weeks of Britain's application being rejected (which in effect meant the end of Ireland's application too), Lemass pivoted towards improving trade with Britain, offering a 'Common Market' arrangement between the two islands in return for new access for Irish exports. 
Irrespective of Britain's fate, the six existing members of the EEC clearly had doubts about Ireland's economic readiness to join. Perhaps more important were concerns about her political commitment, particularly in the area of defence.
Every other member or potential member of the EEC was in NATO. And while NATO membership was never set as a condition for entry, Ireland's neutrality was an issue, as was clearly set out by French President Charles de Gaulle when Lemass met him in Paris in October 1962. The General pointedly said the two countries should work together not only in the economic field but also 'in that of defence, that is to say, the political.'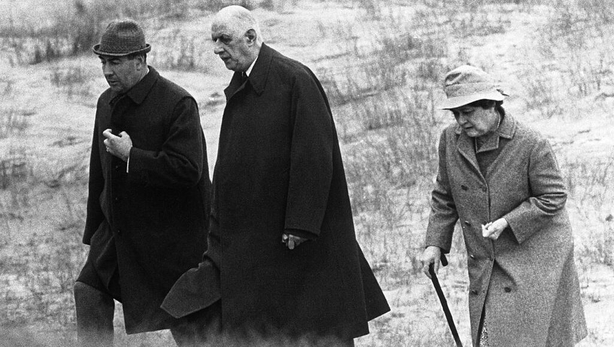 Lemass took the point, and in successive statements strengthened his commitment to Irish participation in European defence. Drawing a clear distinction with traditional neutrals like Sweden and Switzerland, he stressed that Ireland's refusal to join NATO was due to Partition, not ideology. In September 1962, he told journalists: "We do not wish in the conflict between the free democracies and the Communist empires to be thought of as neutral. We are not neutral and do not wish to be regarded as such."
Later that month, he told the American Ambassador that if Europe decided that NATO was to be its instrument for defence, and that all members should participate, then Ireland would comply. And in October, he told the President of the European Commission, Walter Hallstein, that Ireland would accept all obligations of membership. "It is fully recognised that the political implications would extend to defence: indeed, the Taoiseach added, in his view, it is inevitable that an economic union must develop into a political union, and it is obvious that such a system must include defence…"
Ireland's qualified neutrality was on display at the United Nations. Although Aiken was keen on taking an independent position on certain matters, there was no doubt where he stood in the Cold War. During Ireland's membership of the Security Council, he spoke about the Cuban missile crisis: "while he understood the concern of the Revolutionary Government of Cuba for its national security, the massive military build-up which had taken place in Cuba with the aid of the Soviet Union went beyond the need for strengthening Cuba's defences. It had the effect of dangerously upsetting the existing balance of world security and constituted a deadly threat to the security of the Western Hemisphere. Moreover, the extension of nuclear bases and the spread of nuclear weapons had become an unacceptable method of solving international problems."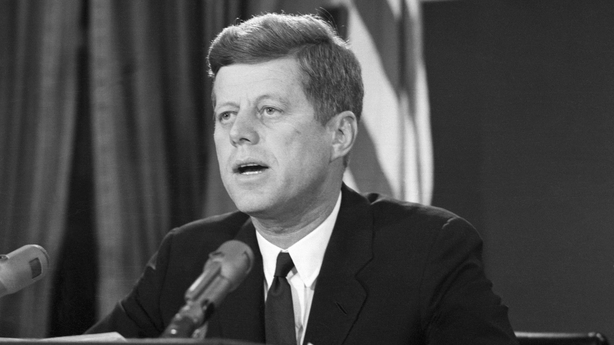 And Ireland was prepared to go beyond verbal support for the American position, agreeing to a US request to search Cuban-bound planes passing through Shannon to check they weren't transporting weapons. This action was, according to the Americans, "a valuable service not only to the security of the USA but to that of the entire world."
Ireland's pro-American position was accentuated by pride in the election of John F. Kennedy as President, the first Irish-American Catholic to hold the post. The JFK link was considered an asset by Irish diplomats, who stressed to their EEC counterparts Ireland's influence with the 20 million Americans of Irish descent – "including of course the President". But they were to discover that there were strict limits to Kennedy's willingness to help. 
In advance of Kennedy's Irish visit in the summer of 1963, Frank Aiken instructed the Ambassador in Washington, T.J. Kiernan, to ask the President to persuade Britain to make a public statement favouring Irish unity. Kennedy refused, saying that no British minister could make such a statement. The President was, Kiernan pointed out, "by his education, British-inclined. And in the present international conjuncture, he makes no secret of his firm attachment to Britain." Lemass took the hint – when he visited Washington in October 1963, he didn't mention Partition in his talks with either the President or his Secretary of State, Dean Rusk.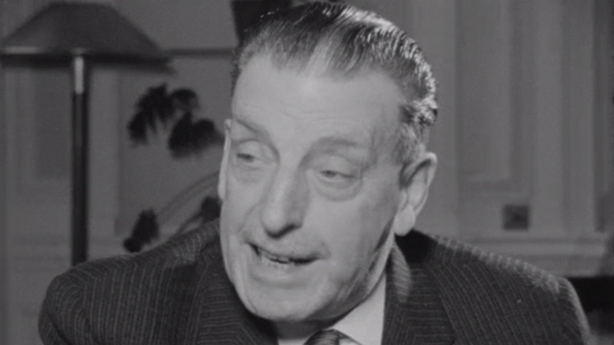 Which did not, of course, indicate a lack of interest in the subject. Lemass was very keen on deepening co-operation with Northern Ireland, without political preconditions, as he explained in 1962: "we should try to cooperate, wherever cooperation can be beneficial, without seeking to impose any pre-condition ..." 
Such co-operation only became possible with the election of a new Prime Minister of Northern Ireland in March 1963. Captain Terence O'Neill was more open to links with the south than his predecessor. Lemass asked all his ministers to come up with "a list of items on which we believe that co-operation would be beneficial". His aim was to get O'Neill's agreement "to a regular system of consultation at some level... This annual or bi-annual gathering would, as I conceive it, have as its function, the determination of matters in which the possibility of cooperation were agreed to exist and to decide on the arrangement of more detailed consultations in regard to them." 
Talks were pursued by the relevant departments, though without any great breakthrough in practical terms. One proposal which was dropped from Dublin's wish list for consideration might have been of some significance – a suggestion of "All-Ireland representation in international sporting events/"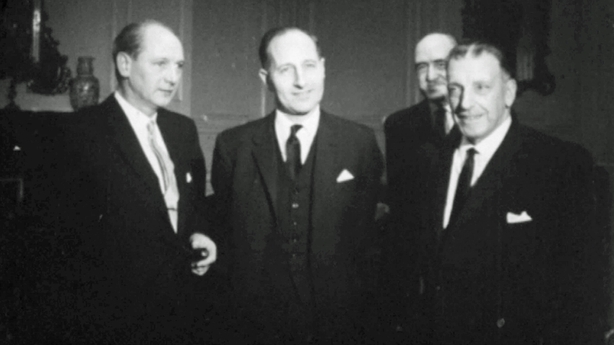 The overall impression which comes through these pages is of Irish diplomats as effective operators, building contacts to gain insights into what was going on behind the closed doors in Brussels. Meanwhile, they were also explaining Dublin's position, patiently repeating the important points in the hope that these efforts would eventually feed through to decisions at the Council of Ministers. Although their efforts did not pay off in the short term, they established Ireland as a credible potential partner, paving the way to EEC membership in 1973. 
The volume, then, burnishes the reputation of Ireland's diplomats. But they weren't always paragons of good behaviour, thankfully, and there are a couple of examples of pique, jealousy and bad humour to spice up the collection. 
One example is the mercurial Conor Cruise O'Brien, who got himself into hot water while on secondment as the UN's political representative in the breakaway region of Katanga in the Congo. In a personal letter to Frank Aiken, he said (accurately) that the British were "out for my head" over his handling of the Katangese situation, and that, more seriously, "our own permanent representative in New York is cooperating with them closely in this as in other matters..."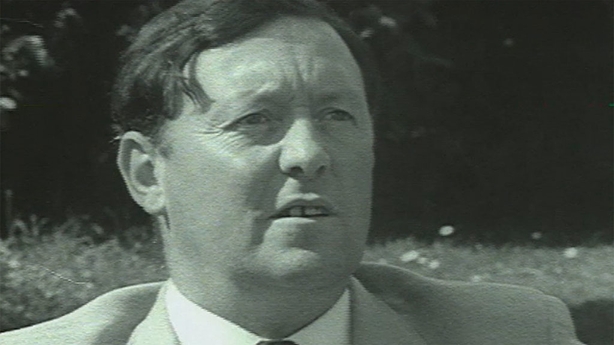 This was a reference to Freddie Boland, Ireland's highly respected Ambassador to the UN. O'Brien stressed that he wasn't complaining out of "any personal enmity" towards Boland, with whom he had always got on well: "if he is trying to sacrifice me at present I am sure it is entirely without malice and in the interests of expediency alone. As for myself I have no hard feelings against him but I am not going to make it any easier for him than I can help." 
Another fine demonstration of diplomatic pique came from Eamon Kennedy, the Ambassador to Nigeria, who felt (with some cause) that his post was being overlooked by the Department back home, with requests for staff and resources routinely ignored. This attitude, the Ambassador thundered, was a "serious mistake... I intend to use every possible method of inducing the Department to face its responsibilities to this post… I do not intend to leave here, no matter how long it takes or who gets hurt in the process, until this post is placed on a proper basis." This diatribe led to a rapid and conciliatory reply from Iveagh House; the extra staff took a little longer. 
Among the other nuggets are a rather grisly description of the exhumation of the remains of Roger Casement at Pentonville Jail: "one of the prison officers... explored in the mud until he located the skull and managed to bring it out not only intact but covered still in some of the shroud which had... protected it from the ravages of the quicklime so that there was an element of skin remaining as well as quite a lot of the scalp with quite a lot of black hair growing on it in the manner in which one would expect from the photos seen of Sir Roger."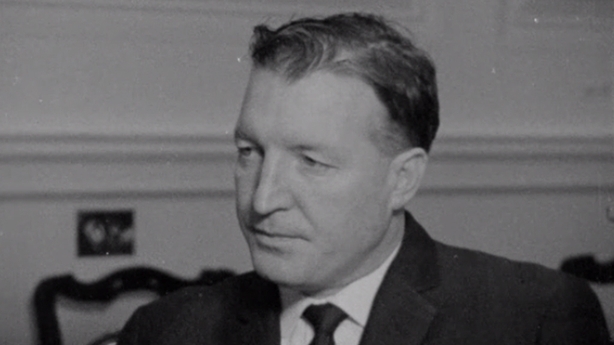 Also memorable is the perceptive American diplomat advising the incoming US Ambassador on "the people who count" in Dublin. The politicians named were Lemass, Aiken – and the Minister for Justice, Charles Haughey, then the youngest and most recently appointed member of Cabinet. Among the others highlighted was rising star Garret FitzGerald.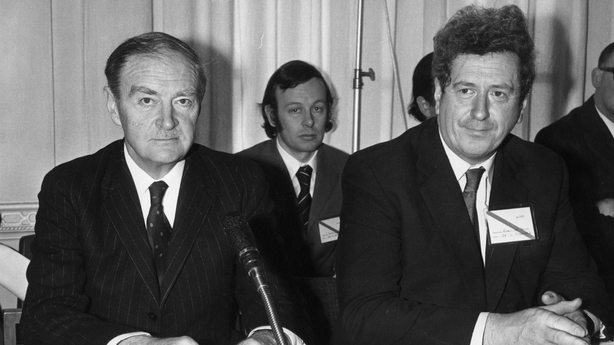 Attention is also given to a warning by the Irish Ambassador in Washington for Lemass not to accept an invite to a dinner of the Friendly Sons of St Patrick in Philadelphia, events which were "complete booze affairs", with the audience becoming so drunk and noisy that the main speaker would not be heard beyond the top table. 
The volume also recalls the visit to the Irish Embassy in London by the appropriately named Mr White of the South African Embassy. White was seeking an exchange of information on the activities of communists involved in the Irish Anti-Apartheid Movement, which he claimed were "connected with a small group in Trinity College."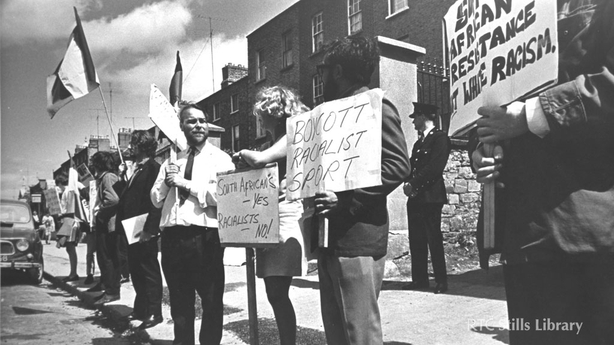 The Irish were not interested in cooperating with the Apartheid regime, and in any case the Secretary of the Department of Justice, Peter Berry, felt that communist involvement in the IAAM "is of a fringe nature and has no significance."