Radie Peat of Lankum and fellow musician and friend Katie Kim are set to collaborate on an audio/visual streaming event to celebrate Nollaig Na mBan on January 6th.
The live stream takes pace on Wednesday, January 6th, 2021 at 8.00pm and limited tickets are now on sale here.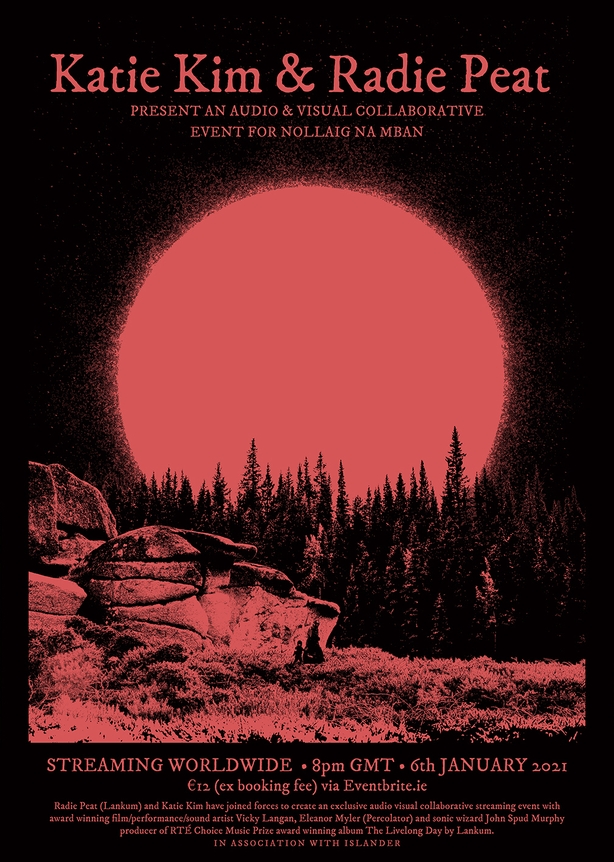 Together with drummer/singer Eleanor Myler (Percolator), sonic wizard John Spud Murphy (producer of RTÉ Choice Music Prize award winning album The Livelong Day by Lankum), and the award-winning film/performance/sound artist Vicky Langan (Wire Magazine, Wolf Eyes) occupying the visual field, this promises to be a unique collision of concepts for this one-off performance.
In March this year Peat was on an extensive tour of the US with Lankum, where Kim had relocated in 2019 and more recently opened for the band at their sold-out Mercury Lounge show in NY.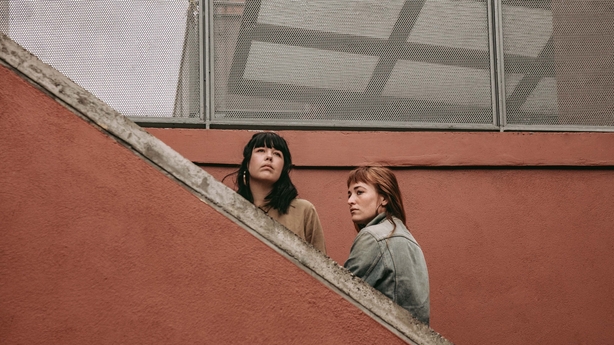 This turned out to be one of the last live gigs either would play in 2020. After surrendering to a return to Ireland, the two found themselves by chance living 500 meters apart with an abundance of time on their hands and a hunger to create. This collaborative project is the result of that time.
Comprising new arrangements of original material, folk songs and reimagined contemporary songs, this performance brings together elements of gothic folk, ethereal doom, the melding of intricate harmonies and combined raw vocal power.
This exclusive performance will go out as a live stream on Nollaig na mBan on Wednesday 6th January 2021 at 8.00pm, with ticket viewers able to stream the performance for a limited 48 hours.