The winner of the An Post Irish Book of the Year 2020 will be revealed as part of a special television show this Thursday on RTÉ One at 10.15pm, hosted by Miriam O'Callaghan.
The eight titles competing for the accolade are the category winners from the recent An Post Irish Book Awards. The overall 2020 winner was decided by a combination of an online public vote and an academy vote weighted equally.
The top eight books with the highest votes have now been revealed and the authors will be interviewed on the RTÉ One show on Thursday evening.
They are, in alphabetical order:
Break the Mould by Sinéad Burke illustrated by Natalie Byrne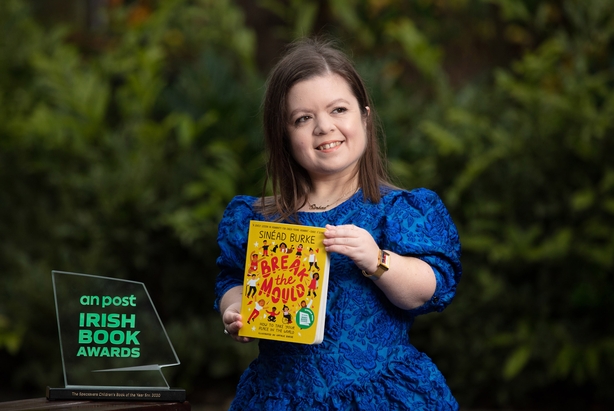 Diary of a Young Naturalist by Dara McAnulty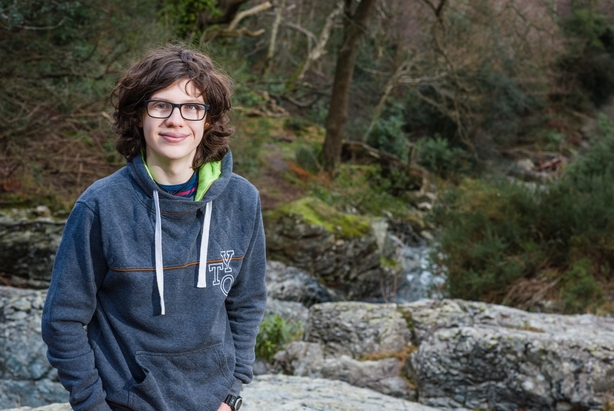 A Ghost in the Throat by Doireann Ní Ghríofa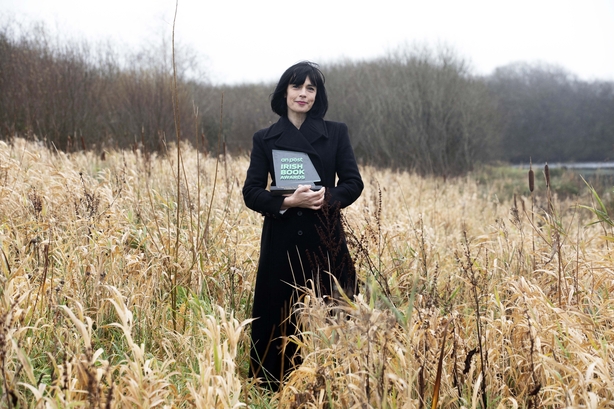 Home Stretch by Graham Norton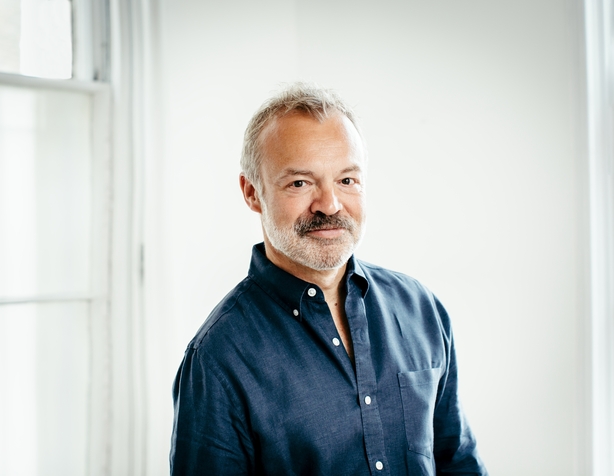 Never Mind the B#ll*cks, Here's the Science by Luke O'Neill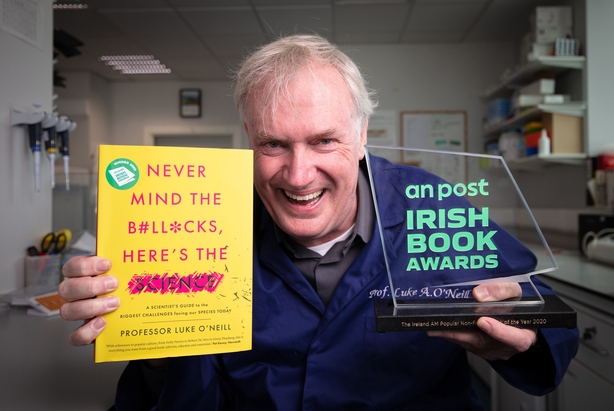 Strange Flowers by Donal Ryan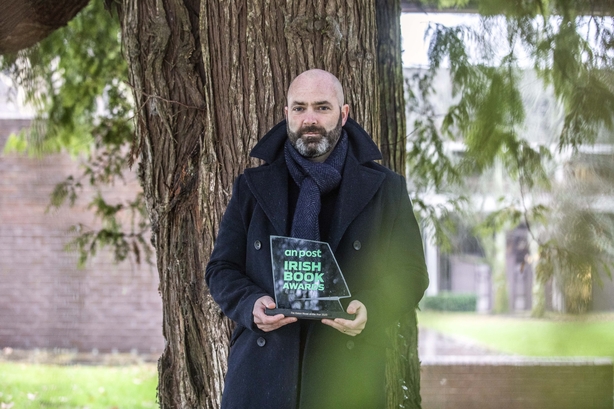 A Light That Never Goes Out by Keelin Shanley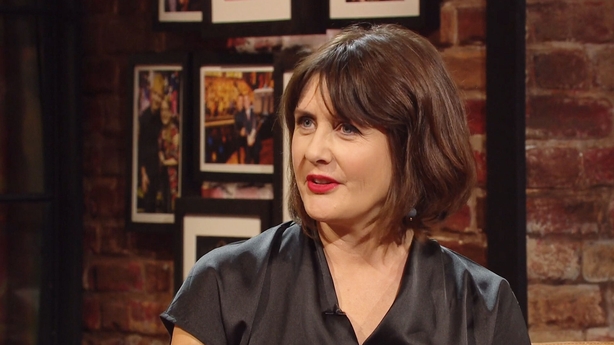 Champagne Football by Mark Tighe and Paul Rowan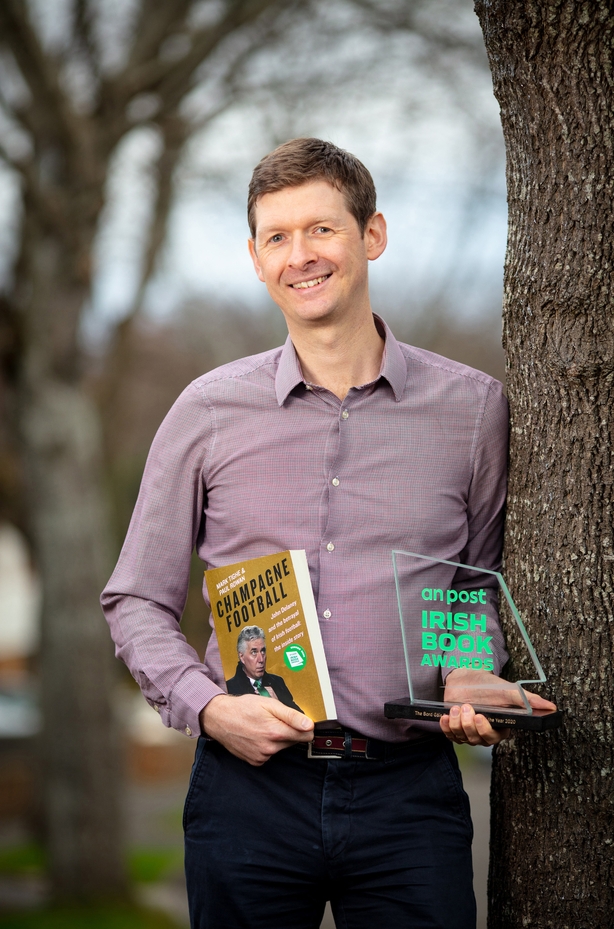 The other six category winners that were in contention for the award were, in alphabetical order:
Old Ireland in Colour by John Breslin and Sarah-Anne Buckley
Cnámh by Eoghan Mac Giolla Bhríde
Neven Maguire's Midweek Meals in Minutes by Neven Maguire
The Great Irish Farm Book by Darragh McCullough, illustrated by Sally Caulwell
After the Silence by Louise O'Neill
Savage Her Reply by Deirdre Sullivan, illustrated by Karen Vaughan
Previous winners of the An Post Irish Book of the Year award include Overcoming by Vicky Phelan, Notes to Self by Emilie Pine, Atlas of the Irish Revolution by John Crowley, Donal Ó Drisceoil, Mike Murphy and Dr. John Borgonovo, Solar Bones by Mike McCormack, Asking for it by Louise O'Neill, Academy Street by Mary Costello, Staring at Lakes by Michael Harding, The Spinning Heart by Donal Ryan and Solace by Belinda McKeon.
Lee Child, one of the world's leading thriller writers, will also be announced during the television programme as this year's recipient of the International Recognition Award from the 2020 An Post Irish Book Awards.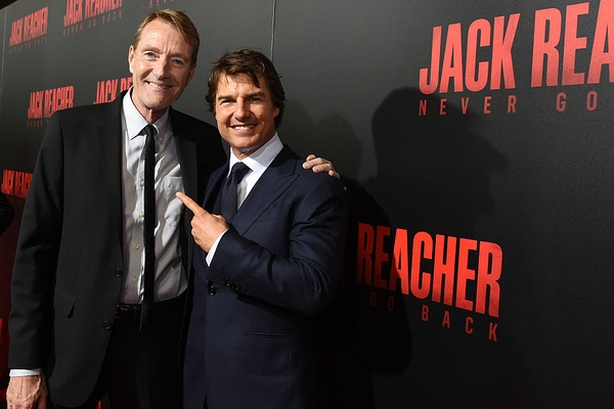 One of the most successful thriller writers of all time, Child is best known for the Jack Reacher series. He has sold over 100 million copies of his books worldwide, with the books adapted for film and played by Tom Cruise. Lee is the recipient of many awards, most recently Author of the Year at the 2019 British Book Awards.
In winning the International Recognition Award, Child now joins a host of other recipients, including George RR Martin, David Walliams, Bill Bryson, Jeffrey Archer and Jilly Cooper.
Watch RTÉ One at 10.15pm on Thursday, December 10th to see who wins the An Post Irish Book of the Year 2020. Viewers can also see Gavin James premiere his latest single Man on the Moon, which is released on December 4th.
Below is the full list of winners for the An Post Irish Book Awards 2020:
Eason Novel of the Year
Strange Flowers - Donal Ryan (Doubleday Ireland)
Odgers Berndtson Non-Fiction Book of the Year in association with The Business Post
A Ghost in the Throat - Doireann Ní Ghríofa (Tramp Press)
RTÉ Radio 1 Listeners' Choice Award
A Light That Never Goes Out - Keelin Shanley (Gill Books)
Bord Gáis Energy Sports Book of the Year
Champagne Football - Mark Tighe & Paul Rowan (Sandycove)
Bookselling Ireland Cookbook of the Year
Neven Maguire's Midweek Meals in Minutes - Neven Maguire (Gill Books)
Irish Independent Crime Fiction Book of the Year
After the Silence - Louise O'Neill (Quercus)
TheJournal.ie Best Irish-Published Book of the Year
Old Ireland in Colour - John Breslin & Dr Sarah-Anne Buckley (Merrion Press)
Love Leabhar Gaeilge Irish Language Book of the Year
Cnámh - Eoghan Mac Giolla Bhríde (Éabhlóid)
Dept51@Eason Teen & Young Adult Book of the Year
Savage Her Reply - Deirdre Sullivan, illustrated by Karen Vaughan (Little Island Books)
Specsavers Children's Book of the Year - Junior
The Great Irish Farm Book - Darragh McCullough, illustrated by Sally Caulwell (Gill Books)
Specsavers Children's Book of the Year - Senior
Break the Mould - Sinéad Burke, illustrated by Natalie Byrne (Hachette Children's Books – Imprint: Wren & Rook)
Sunday Independent Newcomer of the Year
Diary of a Young Naturalist - Dara McAnulty, illustrated by Barry Falls (Little Toller Books)
National Book Tokens Popular Fiction Book of the Year
Home Stretch - Graham Norton (Coronet, Hodder & Stoughton)
Listowel Writers' Week Irish Poem of the Year
In the Museum of Misremembered Things - Linda McKenna (In the Museum of Misremembered Things published by Doire Press)
Writing.ie Short Story of the Year Award
I Ate It All And I Really Thought I Wouldn't - Caoilinn Hughes (LitHub)
Ireland AM Popular Non-Fiction Book of the Year
Never Mind the B#ll*cks, Here's the Science - Luke O'Neill (Gill Books)