Margaret Flannery, Arts Director at Saolta Arts, University Hospital Galway, writes about POST_  by Deirdre OMahony, a new audio artwork that brings the sounds of the West of Ireland to patients' bedsides.
As part of our Arts and Health programme designed to bring nature into the hospital wards, corridors, and waiting rooms of Saolta University Health Care Group, POST_ is a new online audio-work by artist Deirdre O'Mahony which takes listeners on an aural road trip through the West of Ireland.
We need your consent to load this Vimeo contentWe use Vimeo to manage extra content that can set cookies on your device and collect data about your activity. Please review their details and accept them to load the content.Manage Preferences
The work was commissioned by ourselves at Saolta Arts together with Galway 2020 European Capital of Culture for The Deepest Shade of Green, a series of commissioned artworks and exhibitions which explore the importance of connecting hospitals with the natural world and of listening to and learning from those who use them.
The programme was inspired by a 2006 publication of writing by patients at Merlin Park University Hospital, in which older people shared their knowledge of the Irish landscape and its customs. This is often the focus of Saolta Arts' participative art workshops, where a patient's time with an artist helps them to connect with what matters to them in the world outside.
For Galway 2020, we envisioned an artwork that could bring the landscapes of the West of Ireland to the bedside of every patient at Saolta's seven hospitals as well as the wider public.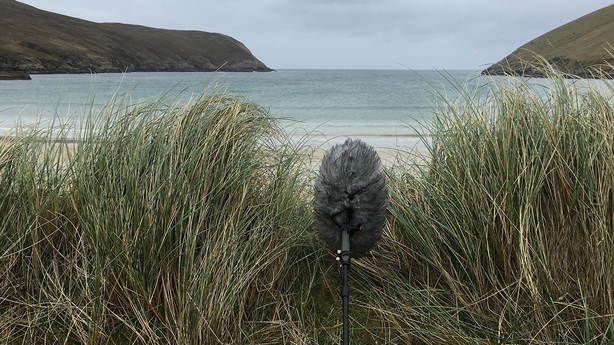 The title, Post has a double meaning. it is a reference to a real post office in Kilnaboy County Clare reopened by the artist as a public art project and social exchange in 2007, and also to post meaning what comes after.
Making the artwork was a way for Deirdre to reflect upon recurring ideas in her practice; how to sustain rural communities, connections with land and landscape, the care and understanding of animals, the passion for sharing the intimate knowledge of place and practice whether recipes for apple tart at the local show, or the right kind of fly for fishing the Corrib.
Deirdre and sound recordist John Brennan travelled to locations from Clare to Donegal over an 18-month period, capturing the unique sounds of people and place. These recordings and a scripted voiceover were then woven together to evoke life on land and sea in the Western region.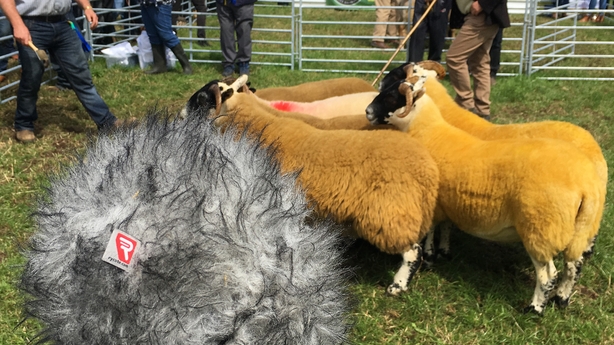 POST_ has seven 'chapters' inspired by objects found in the ex-post office that serve as prompts to immerse the listener in sounds of a year's turning. Starting with Prelude which tells the story of the post office, six chapters navigate life on the land, the practices of people and place, and sites associated with the health of the spirit, ending with the slow awakening of an ancient oak woodland at dawn, recorded during the deep silence of lockdown.
As we better understand the benefits of nature to mental wellbeing, POST_ allows everybody to imaginatively travel to the West of Ireland, visiting places that cannot physically be experienced whether through hospital admission or travel restrictions.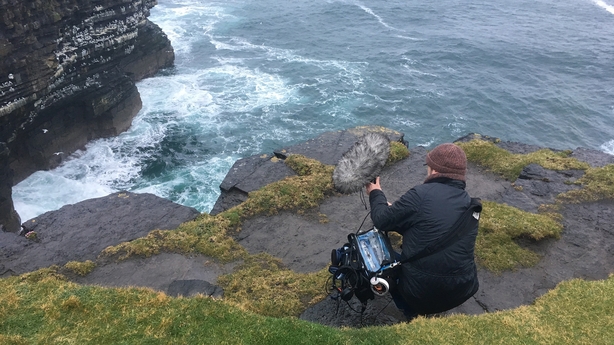 It is accompanied by a series of photographs called Mic On Location which document the artist's recording process. These are exhibited across Saolta's 7 sites, allowing each hospital community to access the audio artwork via a QR code.
For more information on POST_, visit here.