President Michael D. Higgins has announced the speakers addressing the first seminar in a series of President of Ireland Centenary Reflections events taking place this week.
The first of three initial Machnamh 100 seminars will be streamed at 2pm on  Friday 4 December and will focus on the theme of commemoration itself and the contexts of the national and global events of a century ago. Two further seminars in the first series are planned for February and May next year.
The event on 4 December will begin with a reflection by President Higgins, entitled Of Centenaries and the Hospitality Necessary in Reflecting on Memory, History and Forgiveness.
The seminar will be chaired by broadcaster, author and historian John Bowman and will be broadcast on RTÉ Player, www.rte.ie/history and the Áras an Uachtaráin Youtube channel.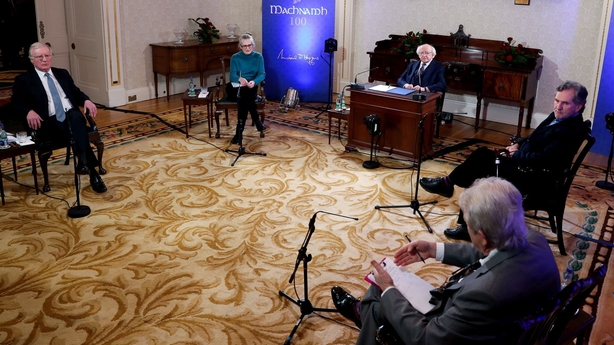 The following speakers will respond at the inaugural seminar on Friday 4 December: Professor Ciarán Benson, Professor Anne Dolan, Professor Michael Laffan and Professor Joep Leerssen.
· Professor Ciáran Benson is Emeritus Professor of Psychology at UCD. He has written extensively on psychology, philosophy and education, as well as on cultural policy and art criticism.
· Professor Anne Dolan is Associate Professor in Modern Irish History in the Department of History, and a Fellow of Trinity College Dublin. She is author of Commemorating the Irish Civil War: history and memory 1923-2000 and, with William Murphy, Michael Collins: the man and the revolution.
· Professor Michael Laffan lectured in the University of East Anglia in Norwich, and then, for over three decades, in UCD (principally on Modern Irish History). He occupied various posts at faculty and departmental level, served as head of the School of History, was president of the Irish Historical Society, and is now an emeritus professor.
· Professor Joep Leerssen is Professor of Modern European Literature at the University of Amsterdam. He is an honorary member of the Royal Irish Academy and an honorary fellow of Trinity College Dublin.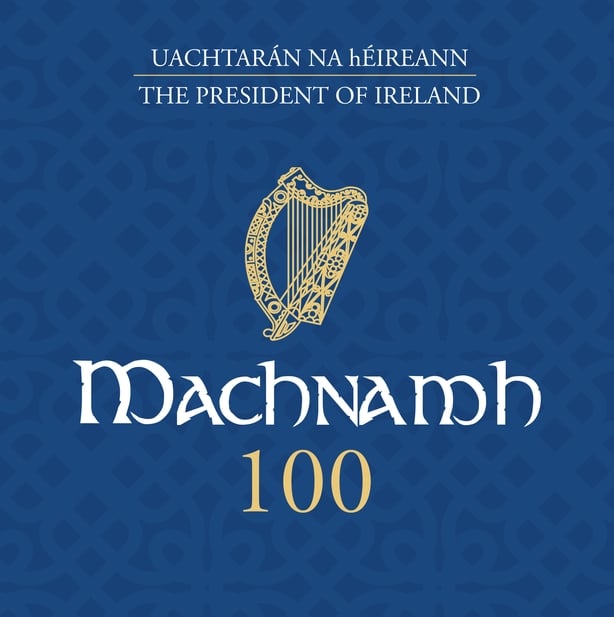 Speaking about the Machnamh 100 event, President Higgins said:
"In this decade of significant centenaries, we are challenged to engage with our shared past in a manner that is honest, authentic and inclusive, and as might assist a healing of conflicts that cannot be forgotten. The complex events we recall during this decade are integral to the story that has shaped our nation in all its diversity. Issues of the fullness of context, in terms of what has been or is being taken into account or being excluded, cannot morally be avoided.
Ethical remembering requires us, in particular, to shine a light on overlooked figures and events in an attempt to have a more comprehensive, balanced and inclusive perspective on, for example, the independence struggle and the response to it.
A central dimension of ethical remembering is a refusal of conscious or unconscious amnesia, not only of persons but events. It requires the inclusion of marginalised voices, the disenfranchised, voices from below in our recollections of the past. It must include the essential part played by women in the period that we commemorate, the role of class, and an openness to stories of 'the Other', the stranger, the enemy of yesterday.
For the sake of the future we will share, we must be unshackled from the snares of the past. Creating a space for forgiveness is essential.
The time has come for an ethics of narrative hospitality with its capacity to replace our past entrenchments, offering an openness to others. In doing so, we may nurture memory and remembrance as a strong foundation of a shared, agreed future."
Watch on RTÉ Player, rte.ie/history and the Áras YouTube Channel at 2pm Friday 4th December.