Anthony Haughey writes for Culture about Assemble - A trilogy of short films with the Global Migration Collective commissioned by Final County Council's Infrastructure Public Art Programme 2017-2022
Assemble is an experimental film trilogy by Anthony Haughey and the Global Migration Collective supported by Public Art Co-ordinator Caroline Cowley.
The film was produced collaboratively with young people living in County Fingal and Balbriggan. The production of a film is normally the singular vision of the director who makes all the creative decisions. Our film was the result of a collaborative process lasting several months or more for each short film. At the beginning of this public art commission we had no idea of what the outcome would be.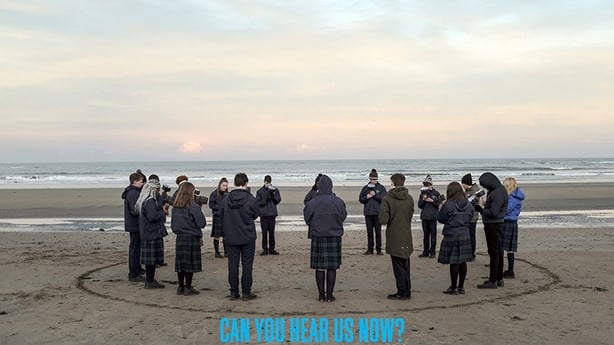 In this co-production, all aspects of filmmaking from the research to scriptwriting and acting emerged from regular workshops and social gatherings. It was during these relaxed encounters we listened to stories and experiences of growing up in an increasingly culturally diverse country. The conversations revealed the dreams and aspirations of the participants and their ambition to take a leading role in promoting an equal society for all. One group we worked with had formed their own Collective called 'My Sisters Keeper', dedicated to supporting culturally diverse young women transitioning from school to University. Benedit, Drucille, Gabriella, and Ihuaku spoke of their own battles against racism and their admiration for strong African role models.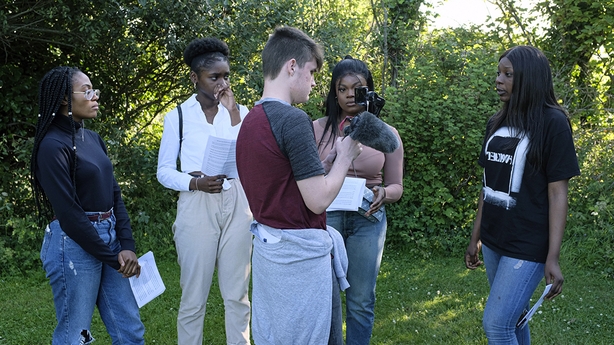 The themes that emerged from these conversations led to the investigation of historical figures who fought for emancipation and civil rights, African women role models, and the current Black Lives Matter movement in 2020.
It is noteworthy that our film was not a reaction to the global street protests precipitated by the killing of George Floyd in Minneapolis. Our conversations had begun much earlier in 2018. These young people were responding to their own everyday experiences of growing up in multi-ethnic Ireland.
The film we made with 'My Sisters Keeper' is set in the drawing-room of 18th Century Newbridge House in Donabate, In this arresting sequence there is a dramatic tension between Ireland's colonial past and a future imagined by the young women in their powerful performances. In a moment of solidarity one of the actors (citing Oprah Winfrey) appeals to the audience: "I want all the girls watching here and now to know that a new day is on the horizon!"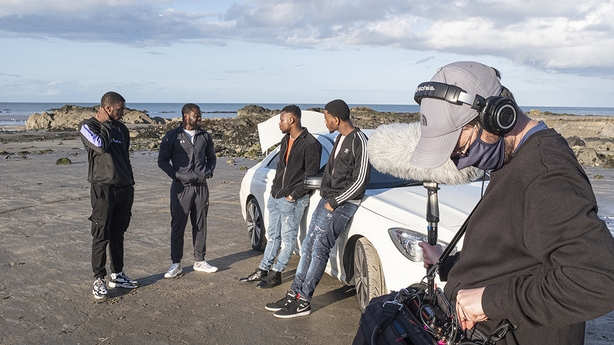 In the short film Can You Hear Us Now?, a group of school students from Lusk Community College borrow from the speeches of Frederick Douglass, an American slave who came to Ireland in 1845, he was an active supporter of women's suffrage and performed public speeches on the abolition of slavery as well as supporting Daniel O'Connell's campaign for Irish freedom.
A selection of his speeches were sensitively adapted into a film script, the students were surprised at how relevant his words are today. The resulting conversation between three young women evokes Bertolt Brecht's alienation effect, to 'make the familiar strange' and in doing so inviting viewers to reflect on the young women's assertion that "without struggle there is no progress".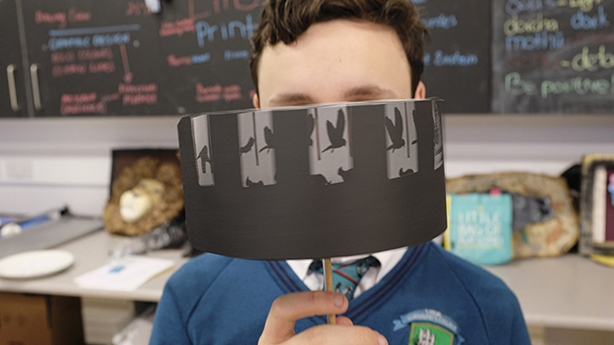 In the final short, Waiting For Tomorrow a group of young men engage in a conversation about what is at stake for their generation as they reflect on the historical speeches and claims for civil rights and emancipation espoused by Martin Luther King, Malcolm X, and many others.
The film is also a homage to Samuel Beckett's seminal play Waiting for Godot. 'Waiting' in this case is akin to a 'permanent state of crisis' were waiting for change to come is testing the patience of a younger generation, especially in light of recent events and the Black Lives Matter global protests.
A series of beautifully designed film posters celebrating the local participants will be featured on prominent billboard sites in Balbriggan between now and Christmas.
More information about the project and access to the film trilogy is available here.