Nicholas Johnson, dramaturg, theatre-maker, and Associate Professor in the School of Creative Arts at Trinity College Dublin, writes for Culture about Pan Pan's latest project WHAT IS THE WORD - an audio cinematic experience presenting a curated collection of Samuel Beckett poems.
WHAT IS THE WORD extends one of the most fruitful strands of Pan Pan's experimental practice: its ongoing conversation in the aftermath of Samuel Beckett. The company has gradually built (and widely toured) a multi-faceted repertoire of Beckett's work over the past decade, including theatrical presentations of the radio plays All That Fall (2011–present), Embers (2013), and Cascando (2016–present), a lecture-performance of the television play Quad (2014), and only one play actually written for the theatre, Endgame (2019). These projects, assembled with many of the same collaborators both on and off stage, have collided a range of media and artistic forms within a theatrical frame: radio and television, installation and sculpture, dance and mathematics, music composition and sound art. With this new project, billed as an "audio cinematic experience," Pan Pan brings its focus to the challenging terrain of Beckett's poetry for the first time.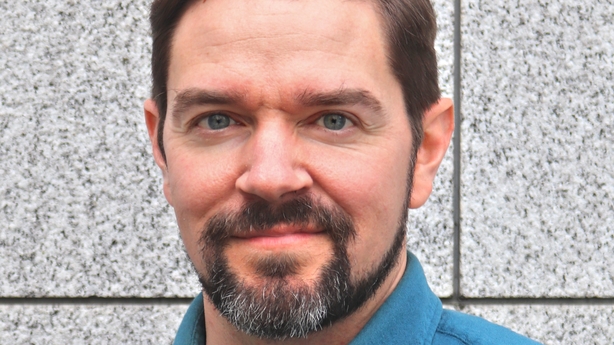 This project has had a long gestation period, with dramaturgy and recordings beginning in late 2015. These early stages of the process asked only the question of how Beckett's words on the page might be best served by the human voice, and the answer was explored through casting, acting, recording, and editing. Jimmy Eadie has referred to the years since as "pickling" the recordings — allowing time and distance to deepen the flavour of the sound design. As Krapp knew all too well from listening to himself at 39, recordings do not remain the same over time, no matter the fidelity at which they were captured: we hear them differently as we age, along with the planet.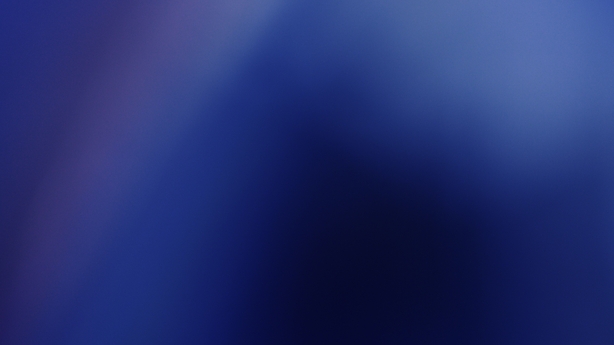 The project's second stage, begun before the present time of pandemic, has been the company's collective quest for the optimal form of "social sculpture" in which an audience might experience the thoughts arising from Beckett's poems. The experience that has resulted from the collaboration of Aedín Cosgrove, Ros Kavanagh, and Gavin Quinn rests on two main foundations, buttressing the central pillar of the poems: first, the idea of using the space, architecture, and sound of the cinema; second, the visual concept of trying to film light in real time. Though Beckett's poetry was broadcast on the BBC, has been read aloud regularly at various commemorative events, and has been folded into solo stage performances before, Pan Pan has created a new form of poetry experience at the borders between tradition and innovation, abstraction and specificity, cinema and theatre.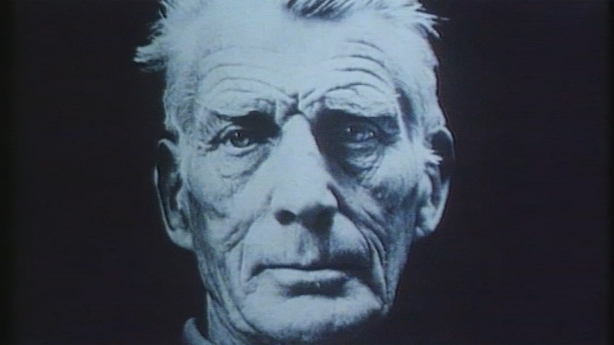 WHAT IS THE WORD is consciously conceived for the large-scale screen — a crucial gesture, when so much life is being lived on small screens — and as a physical, collective experience, with an audience in plush seats, bathed in light, feeling the powerful surround-sound system within their bodies. Running against the typical fare experienced in such spaces (not to mention our contemporary pace of life in general), this experience is slow and deep. The visuals, both lighting a candle and cursing the darkness, have been made by hand and filmed in real time. The voices feel close, and yet Beckett's words and images sometimes feel impossibly far, dispatched from a lost city, a dead language, or a lost literature. Crossing these poems with such a space invites a personal immersion into the deepest and most intimate questions of being, of language, of sex, of death.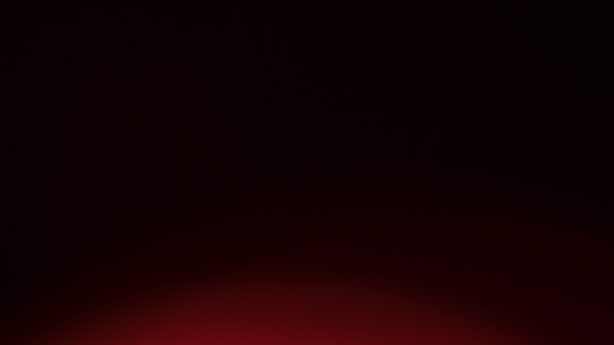 Beckett's poetry is striking for its somewhat peripheral status in his oeuvre, and certainly it is not the main source of his fame as a writer. Yet it remained a passion throughout his career, and even a brief analysis would reveal many close links with his sources, ideals, and recurrent concerns as a writer. In fact, Beckett's poetry reveals much the same arc as his other work, as it moves from addition to subtraction, from performative erudition to self-impoverishment and indigence.
In curating a journey through this (non-chronological) arrangement of Beckettian voices, sounds, and images, Pan Pan aspires to bring us closer to the work's musicality and beauty, certainly. But what we are left with, before the second read or second listen or the footnotes are consulted, is the sheer intensity of Beckett's burning need to speak. We can do little else than what we are asked to do in Embers: "listen to the light."
WHAT IS THE WORD will play at Strand Arts Centre as part of the Belfast International Arts Festival on December 17th, 2020. For more information, visit here.