Choreographer Liz Roche writes for Culture about new ways of seeing things and experiencing connections beyond our computer screens to the wider world in a new dance film-installation entitled Alternately Terrific and Gentle
"Well, if not now, when?" These were the words Jenny Roche repeated as we were both on a call with choreographer Jodi Melnick in November 2018. We were discussing wanting to work together, but couldn't find a good moment in our schedules and were considering putting the idea on hold. Jodi is a renowned New York-based choreographer friend of ours, who has been a constant voice of support and inspiration for over 15 years.
Jenny has worked with her and has commissioned work from her, and Jodi has also danced in my work and choreographed on my dance company. Jenny's ultimatum of sorts was a good wake-up call and jolted us back into our commitment to find a way to work between New York, Limerick and Dublin, and to embrace all the complications that a long distance creative process can bring.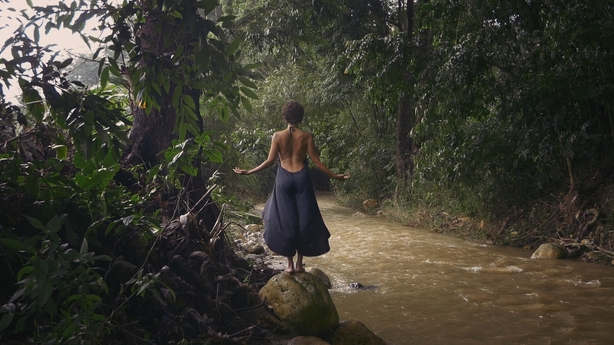 We planned to make a new trio together, and met in Limerick and Dublin in October last year to begin. In many ways, the three of us are very different characters and different dancers but there is a sort of outpouring of ideas and movement that can happen when we are in the studio together, and I looked forward to this time which I knew would be fun, and serious and rigorous and emotional.
We decided to create a trio and then teach movement onto another trio of dancers and artists who would learn the work but then interpret it in their own way. By the time Jodi left for the States in November, we had developed many movement ideas, had fixed on the artists that we wanted to pass the movement on to and were making plans for more rehearsal in New York in the summer of 2020 - to be followed by a premiere in Dublin in early 2021 where all of the dancers and artists would meet and perform together.
Then Covid-19 happened and everything changed.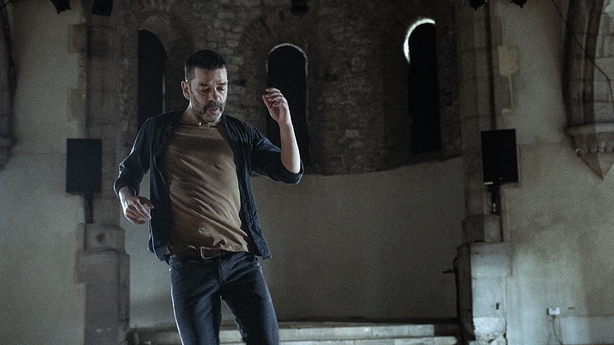 Once the reality of the pandemic set in we needed to completely rethink what this project could be. If we couldn't travel and couldn't be together, then we would have to find other ways to work with the dancers and artists that we so admired, and would have to trust in their versatility and inventiveness to be able to produce work in these almost impossible circumstances. 
So we gathered a group of extraordinary and exciting dance and performance artists and working through emails, letters, notes, photos and of course Zoom, we have created a series of film interpretations of the trio that will be shown as the installation Alternately Terrific and Gentle to be broadcast online on Sunday 13 December at 3pm.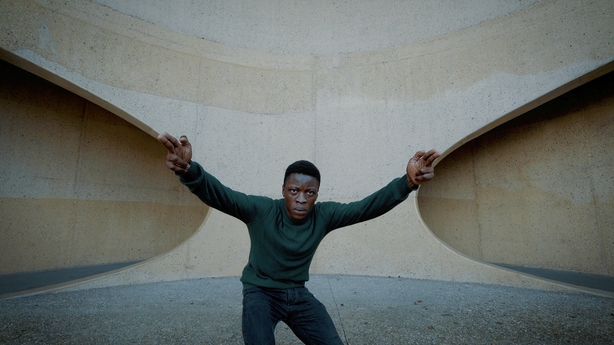 The films follow a stream of consciousness inspired by nature, rain, longing, distance, love and protest. Bob Dylan's A Hard Rain's a-Gonna Fall and composer John Cage's suffocatingly intense love letters to choreographer Merce Cunningham found their way into the mix with Leonard Cohen's matter of fact text on How to Speak Poetry, setting the tone for how we would approach the passing of the material from dancer to dancer. We took further inspiration from visual artist Dorothy Cross, who working in sculpture, film and photography, examines the relationship between living beings and the natural world, seeing the body and nature as sites of constant change, creation and destruction, new and old.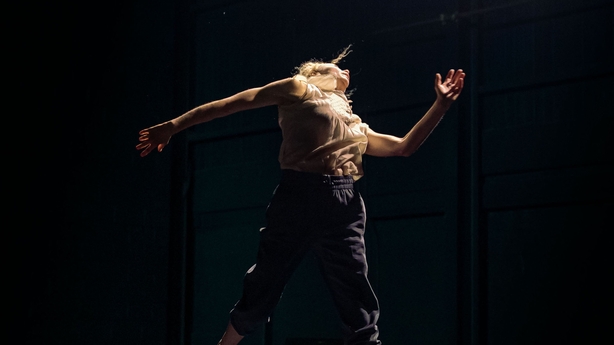 The films are being created by videographer José Miguel Jiménez with additional camera and edit on the overseas films by Pippa Samaya, Davide Belotti, Dean Villarini and Gesiye Souza-Okpofabri. I have been co-ordinating much of the rehearsal and filming of the works with the collaborating artists: Colin Dunne, Mufutau Yusuf, Paul White, Malcolm Low, Liv O'Donoghue, Maïa Nunes and Justine Cooper.
The central trio is now danced by myself, Justine Cooper and Jenny Roche, and was filmed in The Complex, Dublin with Liv O'Donoghue's text based work with writer Rachel Donnelly and sound by Kevin Gleeson being filmed at a Dublin office space.
Colin Dunne's film was created and filmed in St. John's Church at Dance Limerick, Jodi Melnick and Malcolm Lowe's duo is located and filmed in an epic quarry in upstate New York, while Paul White is filming in a theatre space in Berlin. Mufutau Yusuf is lost in a contemporary landscape outside Brussels and Maïa Nunes is creating a soundscape and visuals from the immediate and vivid nature that surrounds her from her current home in Trinidad. New York-based composer Robert Boston will score many of the films.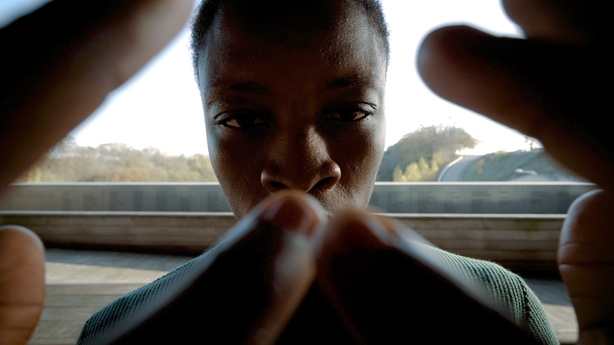 When you buy a ticket for the online presentation, Liz Roche Company will send you a specially designed package in the post full of texts, songs, podcasts, conversations and ideas that will begin an experience of the works in advance of the show. This is a big part of the overall experience, beautifully designed by Liv O'Donoghue, and will hopefully give insight into the work on show and the artists that have poured their hearts into it.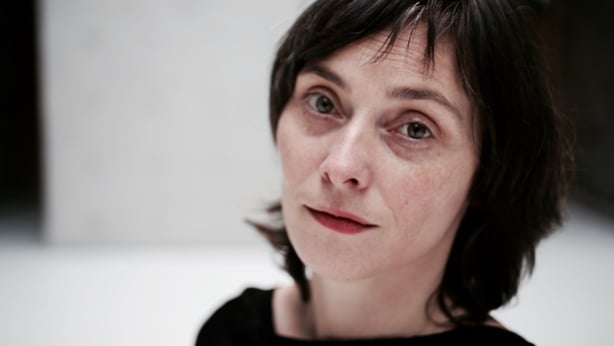 We are living through a difficult moment with this pandemic but it is also a moment to try new ways of seeing and experiencing and above all we have to keep connecting beyond our computer screens to the wider world in any way that we can. 
Liz Roche Company's Alternately Terrific and Gentle will broadcast online on Sunday 13 December at 3pm. For more information on the project click here.