Re-shaping our connection with the calendar and dates within - artist and folklorist Michael Fortune explains why he has produced a stunning calendar featuring Irish dressers from across the country for 2021. 
The images and stories featured in this calendar are the result of a body of research I conducted between March 2015 and June 2017 in counties Mayo, Tipperary, Carlow, Waterford and Wexford. In many ways, the seed for this collection was planted in the mid-1970s when I spent the first years of my life living with my grandmother in her 'two-up, two-down' cottage in Ballygarrett, Co. Wexford. At the epicentre of this small house was a simple, practical and well-used kitchen dresser.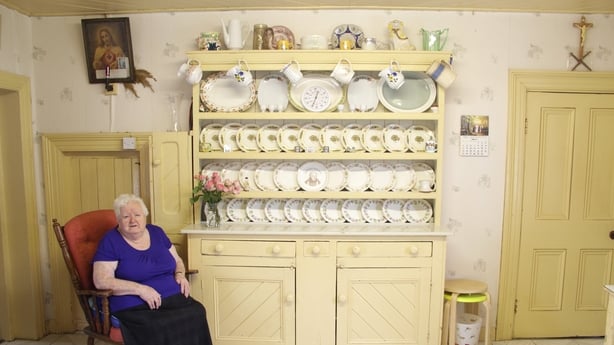 The incident which sparked this particular project happened in February 2015 when my grandmother, aged 103, passed away. In the months that followed I began working with Arts Offices in Mayo, Tipperary, Carlow, Waterford and Wexford, the Department of Folklore in UCC and the National Museum of Ireland - Country Life in Mayo to produce a new body of research on these dressers, their owners and their stories. And so between 2015 and 2017, I travelled around these counties and documented close to 150 dressers and their stories in different homes. Sadly things turned again and my mother passed away in June 2017, just weeks after I took a photo of her standing proudly in front of her own dresser.
Since then, the photos lay on my hard-drive, no good to anyone. The concept of the calendar, in comparison to a book, offered a space where these dressers and more importantly their stories could become alive again and be a practical object in the life of a home. And so the project idea was born and the 2021 calendar features 14 of these 150 dressers along with short accounts on who made them, when they were made and why they were made.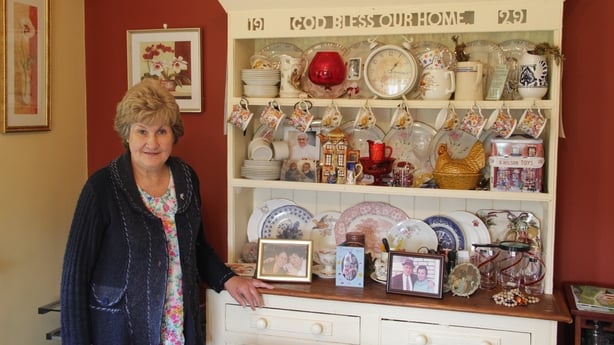 There were numerous areas I could comment on regarding designs, the wood used, regional styles - however one thing that struck me was how both men and women connected with dressers, and I was surprised how many were made as wedding presents by husbands for their wives. Another thing was how the role of the dresser changed over the years from a practical place to hold ware - cups, milk, flour, sugar, etc - in the kitchen to a more shrine-like position in the home. I also noticed this shift in my own grandmother's dresser when I discovered a photograph of hers from the late 1970s where it held daily-used plates and cups, while in 2015 it was loaded with ornamental cups, plates, knick-knacks, souvenirs, etc.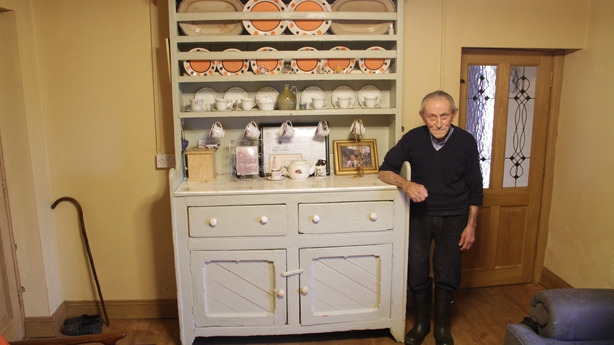 These dressers that I have recorded are more than just dry pieces of folk furniture or relics of the past. Instead, they are an evolving and ever-changing display reflecting the experiences, lives and values of their keepers, serving as shrines as well as practical pieces of furniture. It is clear that the dresser has secured its place in the Irish kitchen for many years to come and for many of us, they are at the heart of our homes.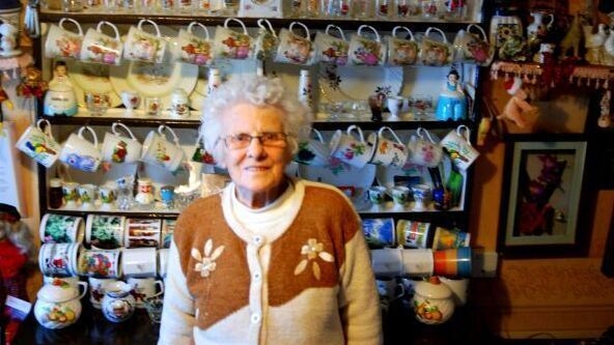 As my work focuses on collecting and sharing folklore, I have included folkloric dates in each month. Rather than include standard, international dates, I decided to highlight and promote particular festivals and customs which are relevant to us in Ireland. All these little things get us through the year, and I'm glad to welcome you on this calendar journey with me.
For more information on Michael's calendar and how to purchase one, visit www.thedresserproject.ie.