"Do you want to see the letters?"
British academic Mark Wormald is telling me about a visit he paid to artist Barrie Cooke at his home in Kilkenny some years ago. Cooke was by then suffering from dementia, but Wormald engaged him in conversation about his lifelong love of fishing, a passion he had shared with poet Ted Hughes.
It was then Cooke asked Wormald if he wanted to see letters the men had exchanged and, as Wormald puts it, pulled from a cupboard ' a cardboard box stuffed with letters and poems'. The box turned to contain a treasure trove of material, from poems and letters to other literary correspondence, and it transpired that Cooke had also kept paintings and drawings he had done of his artist friends.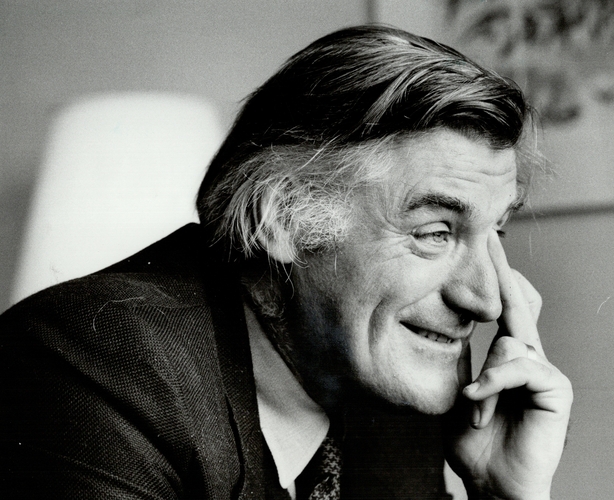 Cooke had also been very close to Seamus Heaney, and was in possession of an unpublished poem by Heaney, called The Island, inspired by a dinner of fresh fish he and his wife Sonja Landweer prepared for the Heaney family at their house on the River Nore. Heaney was at the time contemplating embarking on life as a full-time writer and was, Wormald says, energised by Cooke and Landweer's dedication to their art. He later wrote to them, saying;
"Your confidence in us engendered confidence in ourselves and it is strange how the secret will to change burgeoned after that morning's walk at Lugalla and then, more irresistibly, in your kitchen on the Saturday night when we ate the pike. The first supper!"
The poem The Island was later written but remained unpublished until its discovery in this collection, and is now being examined by the Heaney estate.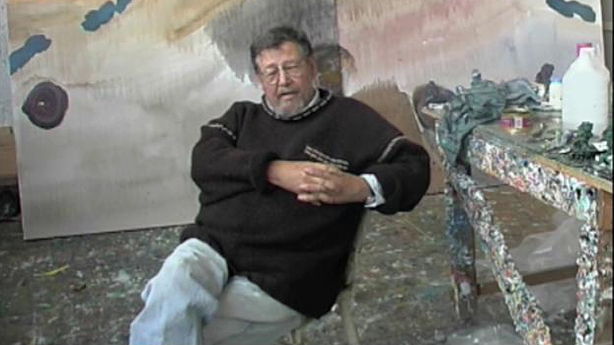 Barrie Cooke and Sonya Landweer lived in Kilkenny for many years and were closely linked with the artistic life of the county, including the Kilkenny Arts Festival. According to their daughter, Aoine Landweer-Cooke, Barrie was a great letter writer who did not throw anything away. You can see, she says through his correspondence how incredibly interested he was in the world, and he and Sonya were also very supportive of young and upcoming artists. In fact one of the poems in this collection is an early draft of a piece by Seamus Heaney about Cooke's studio, which was based in a former handball alley and is now owned by fellow artist Bernadette Kiely. 
Mark Wormald, of Pembroke College Cambridge says that the tenderness of the letters in the collection 'took his breath away', and transformed what is known about the men's work and lives. Ted Hughes emerges, he says as a devoted father, a wonderfully generous friend, and someone who lived and breathed nature through fishing. And Cooke's influence on Seamus Heaney, as an artist who was completely committed to the natural and mythological history of Ireland's waters, was real and enduring, as was the nourishment Heaney took from their friendship.
Barrie Cooke was born in the UK but moved to Ireland as a young man. He was a respected artist with a wide range of interests including fishing, and was also a campaigner against water pollution. He died in 2014 and, since then, this archive has been in the care of Pembroke College, Cambridge. This archive will now be catalogued, conserved and curated in Pembroke's library and an exhibition is planned in 2022. It's hoped the material can also be displayed here once travel restrictions are lifted.