The National Library of Ireland has acquired a collection of artwork associated with satirical character Ross O'Carroll Kelly, the creation of the Irish journalist and writer, Paul Howard. 
The collection consists of an archive of illustrations, drawings and sketches by artist Alan Clarke, based upon Howard's highly popular book series and weekly newspaper columns, which have become an Irish cultural phenomenon.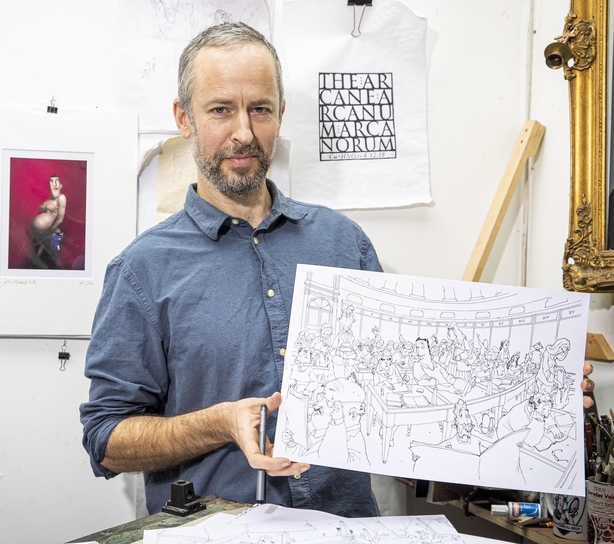 Speaking to Culture, director of the National Library of Ireland, Dr Sandra Collins said: "Ross O'Carroll Kelly, the satirical creation of Paul Howard has really taken us through some of the highs and lows of Irish life over the last two decades, and I suppose at this stage he has become a cultural icon in many ways.
"We wanted to capture that as a memory, as a social commentary on life in Ireland. It's so very important to us to add new materials, contemporary materials and also unexpected materials to the National Library." 
The prints and drawings collection at the National Library of Ireland currently consists of over 100,000 items that are often used for research purposes, with certain items such as political cartoons providing a glimpse into social commentary at the time they were published.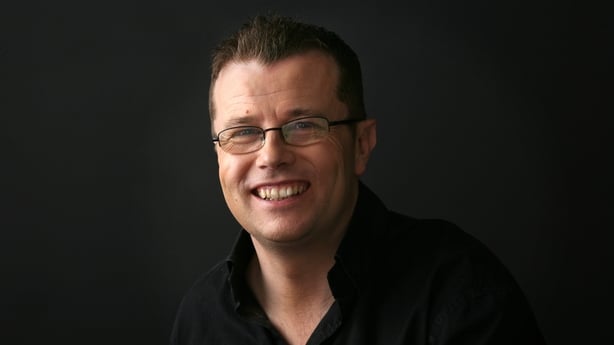 Regarding the new acquisitions, Sandra said:  "I do think that people will want to see these in the future and they will take away a kind of a satirical look at some of our memorable moments over the last two decades.
"I don't know if Ross ever pictured himself immortalised in the national collection, but he is now," she added. 
With this year being particularly tough for artists across the country, the National Library of Ireland, along with  many other cultural institutions have consistently continued to support the arts. 
Every year the National Library of Ireland adds new works to their collection. "We acquire materials, creative works and then they are preserved forever. We also commission new works - that is fabulous for us but a great support as well for artists and cultural creators." said Sandra.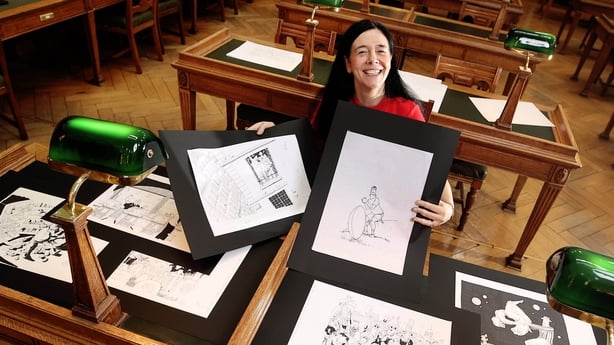 "The National Collections are openly available to everybody, and we find that people use them as a source of information, they can reuse the materials, reinterpret them, they can be a really useful resource for the creative sector." she said. 
The new works for the collection were purchased by the National Library of Ireland through its annual grant from the Department of Tourism, Culture, Arts, Gaeltacht, Sports and Media. 
Minister Catherine Martin said: "against the backdrop of COVID-19, I am pleased to see that [the National Library of Ireland] is supporting working artists through initiatives such as commissions, like the wonderful detailed and amusing illustrations by Alan."