We are delighted to present an extract from That Place We Call Home: A Journey Through the Place Names of Ireland by John Creedon, published by Gill Books. 
John Creedon, broadcaster with RTÉ, has always been fascinated by Irish place names, from when he was a young boy growing up in Cork city, to childhood trips to West Cork with his parents and his travels throughout Ireland making his popular television shows. Now in his first book, Creedon shares his passion for Irish place names, for all to enjoy.  
---
Family outings to Dublin were rare enough when I was a child. I remember delivering my sister Carol Ann to St Vincent's Hospital to begin her nursing training, and there was a trip to Dublin Zoo on another occasion when we all had our photographs taken with the elephant. Without much warning, the poor animal was surrounded by 14 Creedons, all jabbering away twenty to the dozen in undulating, high-pitched Cork accents. He ran bellowing back to the elephant house. It didn't really matter; we had our pictures, or 'snaps', as my parents called them.
On the journey home to Cork, we would often spot Ireland's finest racehorses being exercised on the Curragh before an icecream stop in the town of Kildare. Kildare was nearly as good as the zoo. There was a great sweet shop on the left. There was a Norman castle, a cathedral, a round tower and an abbey. Here, a small boy could pretend he was Robin Hood every day. Further down the street there was a signpost pointing right for Troytown. I always read it as 'Toy town'. I knew they had just opened a Legoland in Denmark, but this sounded even better. My dad, however, would point to the letter 'R' and say, 'They're not toys up there. They're Troys, a family that came in with Strongbow.
'Great!' said I. 'Can we go up and have a look?'
'Maybe the next time. You all have school in the morning.'
Anyway, across the street from the shop was a large pub called The Silken Thomas. I assumed it was named after a famous jockey who had bought a pub. As it turns out, Silken Thomas was even more important to the people of Kildare than a champion jockey.
As my favourite history teacher, Joe Murphy, once put it, 'He had a right ol' hop off the crowd in the Pale. He tried to rid himself and all of us of English influence for once and for all.'
He did. He tried and failed. And what happened next was to change Irish place names forever.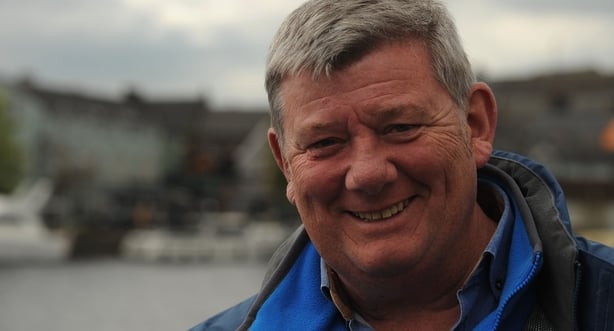 Y'see, by the late 1300s, Anglo-Norman influence, which was mostly on the eastern half of the country, began to recede even further. Irish Gaelic lords were once again asserting themselves and constantly making gains. Furthermore, many of the Anglo-Normans in Ireland were embracing Gaelic ways and wives, to the point where they were now considered 'Hiberno-Normans'. The Black Death of 1348 further weakened Norman stock here, as the Grim Reaper stalked the cities and big towns of Ireland. Norman families loyal to London were mostly clustered behind solid town walls, and so were decimated, whereas Gaelic households were mostly spread throughout the countryside and escaped the worst ravages.
To add to English woes, the Earl of Fitzgerald, whose job it was to maintain control of Ireland, was fighting a losing battle here. London was too busy with its own internal struggle, the War of the Roses, to find the time to deal with the 'Irish Question'. So the tide began to turn along Ireland's east coast, and the ripples were being felt across the Irish Sea on English shores. Through the enactment of Poynings' Law in 1494, the Dublin government was put under the direct control of Westminster.
King Henry VIII, a man not known for his patience, decided he had had enough bad behaviour in his 'back garden', as he might have viewed it, and so he ordered the suppression of Ireland. However, in 1536, the aforementioned Silken Thomas launched a full-on rebellion against the Crown. That was it! That was the final straw for Henry, who declared, 'There shall be no more Irish havin' a right ol' hop off us anymore', or words to that effect!
We need your consent to load this YouTube contentWe use YouTube to manage extra content that can set cookies on your device and collect data about your activity. Please review their details and accept them to load the content.Manage Preferences
The rebellion was put down. He upgraded Ireland to the status of kingdom, had himself declared King of Ireland and promptly set about the task of quietening the 'noisy neighbours' for once and for all. From the mid-1500s to the mid-1600s, Henry and successive English monarchs put an end to the Gaelic order, and, insofar as they could, every possible trace of it – language, customs, place names, the lot. While some might argue that the Normans were 'invited in' or even 'married in', there is little doubt that the 'New English' marched in. They set about dismantling all things Irish: law, land, limbs, language and even logainmneacha. From the mid-16th century, the Crown confiscated Irish lands on a huge scale. The plantations of Ulster, Munster, Laois and Offaly would change the face of Ireland forever. To begin with, a few small family groups were invited in by landlords to settle on private estates in the far north-east of the country around counties Antrim and Down, but the first mass plantation in 1556 gave us King's County (now Offaly) and Queen's County (now Laois), named after King Philip II and Mary I. The new county town of Offaly was to be Philipstown, which has since reverted to Daingean. Tullamore has since become the county town of Offaly. Anyone guess what happened to Maryborough, named after Queen Mary I? I'll tell you. It eventually reverted to modern-day Portlaoise!
This attempt to plant Laois and Offaly had only limited success, as the neighbouring O'Moores of Laois and the O'Connors of Offaly refused to let go without a fight. They waged a sort of guerrilla war on the colonists, many of whom eventually gave up and went home. I often think about that tradition of tenacious tackling when I pass O'Moore Park Gaelic grounds in Portlaoise.
British influence was always going to be strongest in the larger cities and garrison towns. It's how it has always been. During the Troubles in Northern Ireland, British influence was generally greater around Belfast and staunchly loyalist towns in the north-east, whereas border areas like South Armagh and the City of Derry have been more nationalist. This ebb and flow is reflected in many of the place names, particularly along the border.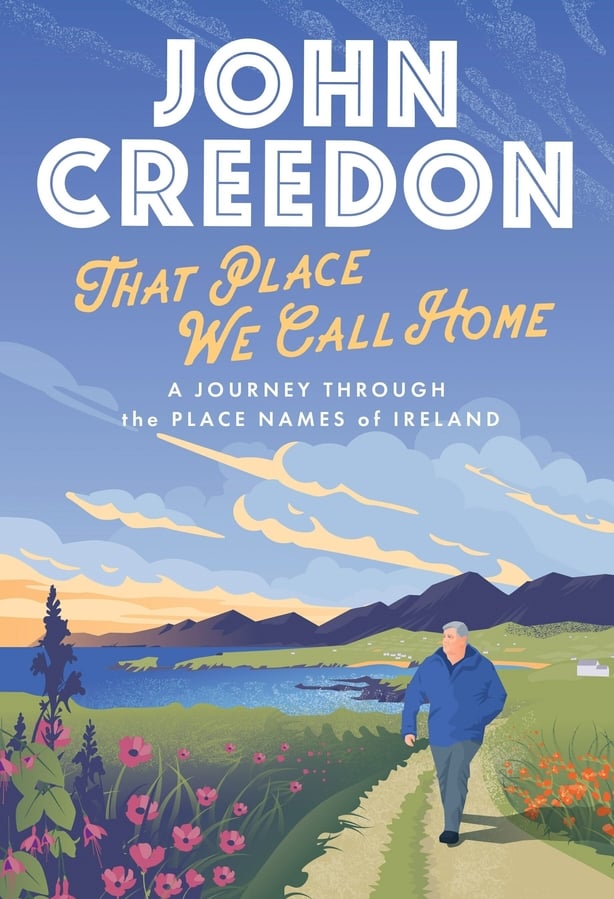 By 1614, the Catholic majority in the Irish parliament was eroded by a form of gerrymandering that saw new boroughs created which were then populated by English settlers. Attempts to convert the native Irish Catholics to Protestantism were brutal, fuelling a resentment so deep that in some quarters Protestantism and colonialism were viewed as indivisible. The Catholic gentry fought back and actually governed the country as 'Confederate Ireland' for a brief few years in the 1640s, before Cromwell and his armies arrived and put paid to that idea. Catholic lands were seized and given to English settlers, to have and to hold.
The native Irish were given a stark choice: 'To Hell or to Connaught'. To this day, Gaelic place names and family names are more prevalent in Connaught and on the rocky peninsulas of the west coast. In essence, Gaelic culture is richest where the land is poorest. The best lands were confiscated, monasteries were burnt and monks slaughtered, and by the time Cromwell had finished the subjugation of Ireland, half the population was dead or banished. The vulnerability of the planted families surrounded by hostile natives fanned the flames of a siege mentality. That's the problem with seeking 'the promised land'. It's just that: 'promised land'. You now have to hold it.
That Place We Call Home: A Journey Through the Place Names of Ireland by John Creedon (published by Gill Books) is out now and available to purchase here.