By way of tribute to world-renowned journalist and historian Robert Fisk, who has died aged 74, we're revisiting a fascinating conversation between Fisk and Eamon Dunphy, recorded in 2008 for Dunphy's Conversations With... series on RTÉ Radio 1 - listen above.
Robert talks to Eamon about his boarding school experiences, his relationship with his father, who fought in the First World War, his belief that an understanding of history is crucial to war reporting, and his experiences in the Middle East, where he has lived for 30 years, including interviewing Osama Bin Laden.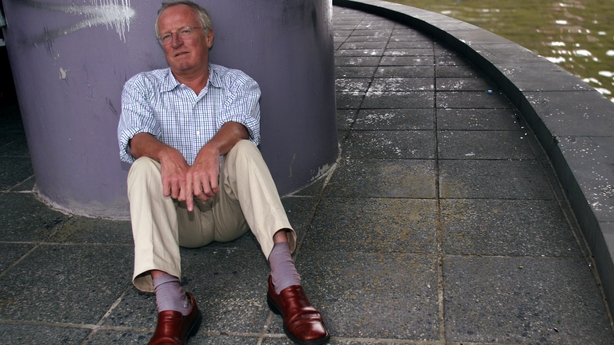 He also discusses his time reporting from Belfast in the mid-1970s and his doctorate on Irish neutrality (he believes De Valera made the correct decision), and reflects on the difficult and solitary life of a foreign correspondent, why witnessing atrocities made him "tougher; made me go after the bad guys, name them," and why he believes a journalist needs to be on the side of "exposing injustice".
His musical choices include the Dies Irae section from Benjamin Britten's War Requiem, performed by the London Symphony Orchestra; music from Behind the Lines, composed by Cecil Coles; and the theme music from Schindler's List.