The opening Book on One for the month of November continues the focus in this series of authors reading from their writing, with Joseph O'Connor presenting extracts from Shadowplay, his 2019 Irish Novel of the Year - hear him weeknights at 11.20 pm on RTÉ Radio 1 or whenever you like for four weeks following broadcast here. 
'Everyone is acting, almost all of the time…'
The choice of Shadowplay is especially timely on many accounts, and only recently recorded by the author in his home in Dublin. The book is many things. It is an ode to the art of the stage and the infectiousness and irresistibility of live theatre and performance, and all more poignant when for now it is not something we can experience. It explores the nature of creativity as amongst other things it gets inside the mind and imagination of Bram Stoker who created Dracula, the now-famous gothic novel whose success came too late for Stoker to experience in his lifetime.
Listen to an extract below...
We need your consent to load this rte-player contentWe use rte-player to manage extra content that can set cookies on your device and collect data about your activity. Please review their details and accept them to load the content.Manage Preferences
Shadowplay celebrates friendship in all its wonderful complexities, secrecies, betrayal and forgiveness, through the early, middle and later lives of the novel's three intertwined leading players. As well as Bram Stoker they are Henry Irving, larger than life actor and impresario and considered the creator of the concept of the celebrity performer, whose offer of employment at the Lyceum Theatre brings Stoker to London; and Ellen Terry, the leading actress of her day, and whose ghost is said to haunt the Lyceum Theatre today.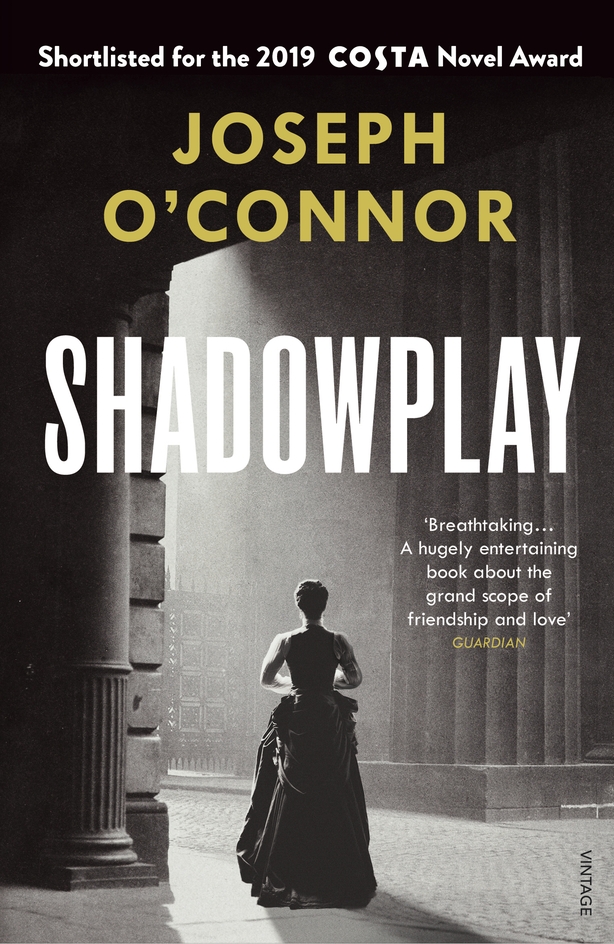 O'Connor immerses us in a period only decades on from the great Irish Famine, with all its haunting horrors still very much present in the Ireland of the 1870s ,and which Stoker experiences in the novel on his travels to the west of Ireland for his work as a young clerk of the British Empire, employed at Dublin Castle. London, the other city whose atmospheres and activities dominate the book, and where Stoker moves with his new wife to become manager of the Lyceum Theatre, is being terrorised by the murderer known as The Ripper. It is also the city in the novel in which Oscar Wilde at his meteoric height makes an unforgettable appearance at the Lyceum and whose later fall causes frantic waves of unsettlement and fear for what it could signify for others.
Shadowplay is now available in paperback and published by Harvill Secker. Book on One broadcasts weeknights at 11.20 pm during Cathal Murray's Late Date on RTÉ Radio 1. All episodes of Book on One can also be enjoyed here for four weeks following their broadcast.