For Halloween this year, we've got to think outside the box...
Trick-or-treating and bobbing for apples definitely aren't on the cards for Halloween 2020. The Halloween season is normally a great opportunity for people to connect with their communities and have some fun with their neighbours. The spookiest holiday of the year is going to look very different for people all around the country, so we're adapting and changing up the way we do things!
Here are 3 simple ways you can enjoy the fun of Halloween while sticking to COVID guidelines. We're seeing people all over the country come up with new ways to enjoy this holiday, so join in the challenge of Halloween from home and get creative!
These ideas are part of Neighbourhood Network's Community Activity Challenge. They are an organisation who are all about strengthening communities and connecting with neighbours.
1. Get your neighbours on board and decorate your community for Halloween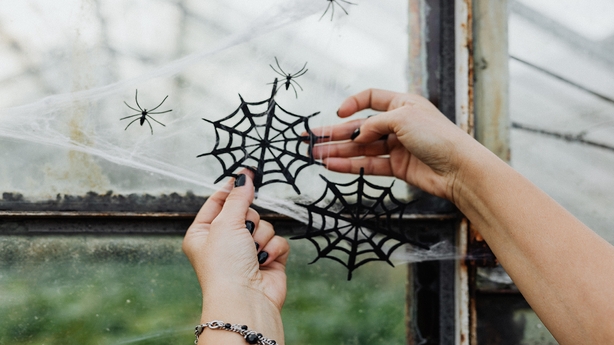 Invite your neighbours to go all out and decorate their houses, driveways, front gardens...the whole lot! Encouraging your neighbourhood to get involved and create something really spook-tacular is well worth it.
Get started by sharing the idea with your neighbours and encouraging them to join in, no matter how big or small they want to go with their decorations. If everyone in the neighbourhood were to simply have a pumpkin out on their front-step, that would be a dazzling display of community spirit!
There are loads of brilliant, creative ways to make your own decorations for your halloween house (which makes for some bonus crafting fun!)
Carving a pumpkin is a great place to start!
Why not put a spooky-spin on Neighbourhood Network's DIY bunting?
Create your own ghoulish graveyard scene in your front garden or driveway!
Use some black and white craft paper to make giant scary eyes to peer out of your windows...
Once your community is kitted out for Halloween, make sure to say a socially distanced hello-ween to your neighbours! You've all put in the work and collaborated on something frightfully fun for the whole community to enjoy.
2. Plan a Halloween Scavenger Hunt!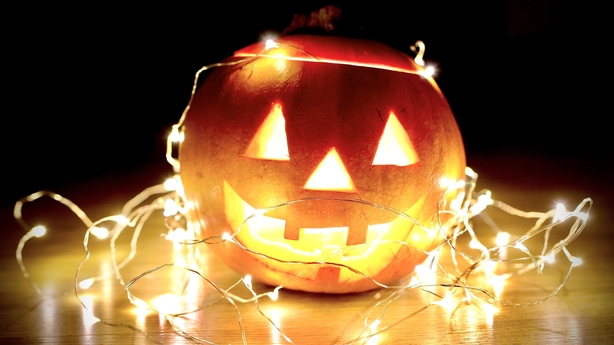 For kids, Halloween is all about going trick-or-treating kitted out in their costumes. With a bit more organising & preparation, there's still loads of fun to be had without putting cocooners at risk. Step 1? Plan your own scavenger hunt!
You can have loads of fun putting together your scavenger hunt list! Keep an eye out for the best-decorated houses in your neighbourhood and add their spooky decorations to your list. 
Your list could include…
Spider webs
A skeleton
A witch on a broom
Spooky windows
Scary pumpkins
The number 13
A fake bat
For younger scavenger hunters, take an easier route and go searching for objects by colour: "Spot something as black as a witches cauldron! As green as a zombie! As red as blood!!". You can adapt it to wherever you're based and share with your neighbours. 
Then all that's left to do is throw on the costumes, get the face-paint out and head off on your spooky scavenger hunt! And have loads of Halloween treats afterward, of course. 
3. Throw a Spooktacular Virtual Halloween Party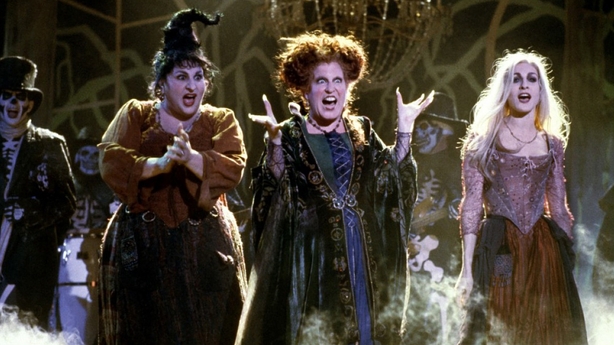 Halloween parties are a no-go this year, so why not shoot for the next best thing? Make it virtual and have an online party! You may have overloaded on Zoom quizzes, so mix t up and try something different. 
Pick a few ghoulish activities and your haunted happening is sure to be a hit! 
Here are some games that make for tons of virtual fun:
-A household scavenger hunt - there are loads of lists online already, just choose one that works for you - like this one! 
-Pumpkin carving competition. Pumpkin portraits, anyone? 
-Costume contest - theme your call so that everyone has to dress as monsters, Disney characters, superheroes, ghosts etc. and vote on the best costume!
-Who can tell the spookiest Halloween story? Or mix it up and try making up a new story by going around the group a sentence at a time!
-Watch a classic Halloween movie! Break out the family favourites for younger party-goers: Hocus Pocus, The Witches, Ghostbusters and Beetlejuice are always a winner. For some more grown-up fun, try a creepy classic like Halloween, Friday the 13th or Nightmare on Elm Street. If you want to mix it up, try a modern hit like Hereditary or Get Out. 
Find out more about Neighbourhood Network here.
Words: Aoife O'Connor