Sam Amidon is an American singer, songwriter and multi-instrumentalist. will perform in the National Concert Hall on Sunday, October 25th, as part of the online festival Tradition Now 2020, featuring two marathon concerts showcasing the best of Irish traditional music - find out more here. 
Over the years, Sam has toured the world extensively and appeared as a guest artist on albums by Tune-Yards, Glen Hansard, Olof Arnalds, The Blind Boys of Alabama and The National. His new self-titled album will be released on Nonesuch Records on October 26th. 
We asked Sam for his choice cultural picks...
FILM
There is a new documentary I just saw called Southern Journey (Revisited). In it, directors Tim Plester and Rob Curry trace the path that renowned traditional music field recordist Alan Lomax made with Shirley Collins through the American South in 1959. Lomax and Collins captured some of the deepest and most powerful music I've ever heard, folksongs sung by people such as Almeda Riddle, Bessie Jones, and Texas Gladden. 
We need your consent to load this YouTube contentWe use YouTube to manage extra content that can set cookies on your device and collect data about your activity. Please review their details and accept them to load the content.Manage Preferences
In this film, Pleister and Curry travel to the towns where some of these musicians lived, interviewing descendants of the musicians and members of the community. There's lots of incredible music, great stories, and surprisingly moving conversation on the range of political and social issues facing America today, with the folksongs as the through-line.
MUSIC
One of the tragic losses in the music world this year was the death of Hal Willner due to coronavirus. Over the course of this year I've been going back through his multi-artist concept albums and one of them that I have listened to repeatedly is Weird Nightmare: Meditations on Mingus. It's a tribute to Charles Mingus, heavily featuring Bill Frisell on electric guitar, and using percussion and string instruments that were invented by the eccentric American composer Harry Partch. It's truly something only Hal could have conjured up and it has a mysterious atmosphere all of its own. 
We need your consent to load this Spotify contentWe use Spotify to manage extra content that can set cookies on your device and collect data about your activity. Please review their details and accept them to load the content.Manage Preferences
I've also been listening to new music by Sam Gendel, Matana Roberts, Brighde Chaimbeul and Eamon O'Leary. And my main activity through the lockdown in March was washing dishes while listening to the rapper MF Doom on my headphones. My favourite line of his seemed quite relevant to that time: "There's four sides to every story / If these walls could talk, they'd probably still ignore me."
BOOK
Right now, I'm reading Frederick Douglass: Prophet of Freedom by David Blight, which is immersing me into Douglass' life and the broader world of 19th century abolitionist struggles in America and beyond. He was an incredible person and I love reading the accounts showing his mastery of oratory - his use of humor, irony and Old Testament biblical analogy to skewer and expose the hypocrisy of the slave owners, including the very masters he had escaped from.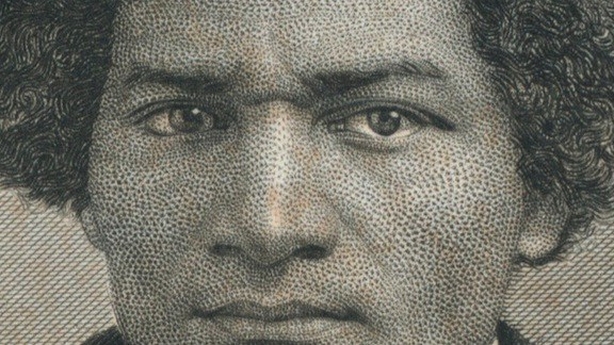 Before that I read Hurricane Season by Fernanda Melchor, Utopia Avenue by David Mitchell, and Red Pill by Hari Kunzru, all of which blew my mind and scrambled my brain.
PODCAST
Erroll Garner Uncovered is an in-depth exploration of the music of jazz pianist Erroll Garner, hosted by the historian and writer Robin D. G. Kelley. The episode with Jason Moran, who himself is one of my favourite musicians working today, is incredibly eye-opening and such a poetic analysis of Garner and all the levels of what's going on in his music. The whole series is wonderful.
GIG
Not a lot at the moment… Let's hope for the future!
TECH
Patreon. It's a website and app through which you can subscribe to an artist – you pay a monthly fee and have access to exclusive things the artist puts there. During the pandemic it's a really good way to support musicians who are unable to tour or have been otherwise affected. I've been hosting livestream Q&As on mine once a month – banjo masterclasses, listening sessions & conversations, and it's been a creative and fun space to make things happen in and connect with listeners.
NEXT BIG THING
Jimi Hendrix...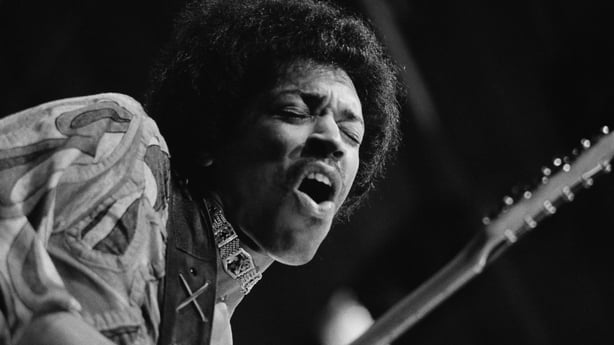 Sam performs in the National Concert Hall on Sunday October 25th, as part of Tradition Now 2020 - tickets are available from dice.fm