In the follow up to 2018's The Cow Book, John Connell uses running as a means of exploring life, physical capability and the legacy of times gone by, writes Damien O'Meara.
There is a school of thought which justifiably believes that the author should never willingly articulate their beliefs or experiences in a review. Impartiality is sacrosanct. If I can be permitted to break that moral code it is merely to establish that I am not a runner, I most likely never will be a runner. In fact, I often drive across Dublin at ungodly hours in the name of work and observe runners on the streets of the capital with an equal mix of respect, bewilderment and an occasional sense somewhere between fear and intimidation.
I don't think I have, until now, fully grasped what it is amateur runners extract from their efforts. John Connell may have enlightened me in a way which had me at one point fleetingly ponder should I give up a preference for sitting indoors reading for a life pounding the roads of North Dublin.
We need your consent to load this rte-player contentWe use rte-player to manage extra content that can set cookies on your device and collect data about your activity. Please review their details and accept them to load the content.Manage Preferences
Listen: John Connell talks The Running Book on The Ray D'Arcy Show on RTÉ Radio 1
Early in his second book, John Connell raises the existence of two forms of runners, those running for something and those from something. He does so in a piece of work, ostensibly about running, which is so much more and rewards the reader beyond an insight into one discipline.
This is a book rich in history, personal reflections and questions regarding the limits of physical capability. It is a book which can lead you to periods of self-reflection, raises the impact of times gone by and weaves it together with recollections of runs, challenges attempted and individuals encountered. As with his previous work, Longford is a character in itself. Connell doesn't shy away from the formative role its' landscape, people and history has played in shaping his perspectives.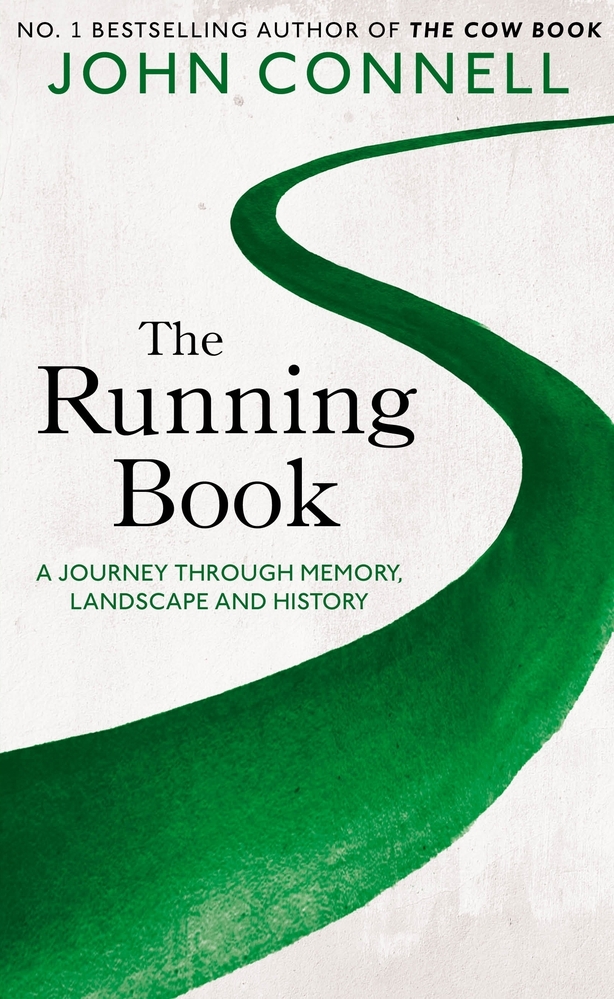 For passionate runners, there will be grounds of mutual understanding. The unity which exists through an act so often carried out in personal isolation. The shared knowledge of what it is like to push one's boundaries, the exhilaration of unexpected achievement and personal record-setting, and in contrast the physical and mental turmoil sown by an activity freely embraced. Running is portrayed, compellingly and as you progress credibly as being akin to an unpredictable life form of its' own. An occasionally friendly accomplice on the roads and landscapes of Ireland, equally and often unpredictably a force which challenges you in ways perhaps never seen as conceivable. The success of a day can be measured through the success or failure of a run.
The book's title may lead some to believe that is potentially a specialist read for a sporting enthusiast. It is much more, it is a book about life, one lived through the prism of a chosen activity.
Damien O'Meara