"There are, I imagine, many people for whom Now feels interminable. I want to believe that there is scope for all kinds of art to interrupt the perpetual uncertainty, and frankly the crapness of living through an ongoing catastrophe, with moments of beauty or captivating strangeness." - Isabel Nolan
From spring to autumn 2020, we have lived through a different sort of season, halting normality, forcing change, bringing fear and stress. Art helps us to understand our experience so that we can begin to heal, as individuals and as a nation.
Illuminations is an online gallery of 30 works commissioned by RTÉ exploring the shades of lockdown. Launching on Wednesday, 7 October and rolling out from then to early December, it will feature visual art, photography, film, music, poetry, essays and spoken word pieces from a wide range of established and emerging creative talent. The first series of Illuminations works can be viewed here. 
Following on from the Shine summer concert and Easter's Shine Your Light, Illuminations aims to capture and channel how people are feeling, to shed light on what's important, to foster solidarity and build resilience.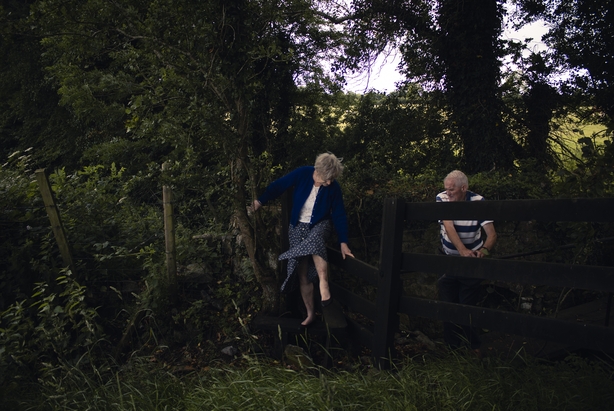 Artists featured on Illuminations include Sara Baume, Jane Clarke, Dermot Bolger, Pat Collins, Isabel Nolan, Enda Walsh, Niamh Campbell, Hazel Coonagh, Nidhi Zak/Aria Eipe, Paula Meehan, John Boyne, Leanne McDonagh, Jeanette Lowe, Stephen Heffernan, Natalya O'Flaherty, Daire Patel and Megan K. Fox.
Alongside the new artworks, the gallery will feature contributions from artists about their inspiration, recitations and behind-the-scenes video content as well as portraits of artists by photographer Gillian Hyland.
Ann-Marie Power, Group Head of Arts & Culture, RTÉ said: "Everyone has been through so much and as Dermot Bolger writes in Night Walker, we all want to know what happens next. But we can't know and in this gap, where so many things can ferment and brew, something beautiful, strange and striking has come from the Illuminations commissions. Creating something out of nothing, this newly made art is a testament to how we feel right now in the midst of the pandemic. Demonstrating, once again, the moments of richness and sustenance that art can bring to our personal and public lives. Reminding us, once again, of the value and worth of artists and how we need to nourish and cherish the wealth of talent we have here in Ireland in this fragile time."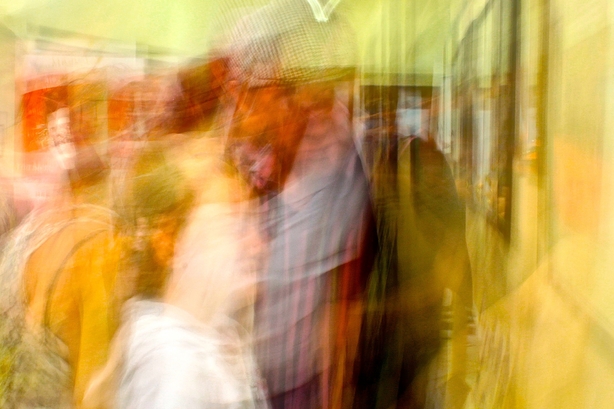 The solace and perspective offered by nature can be discerned in many of the pieces, whether in Jane Clarke's poem Little Tern Colony, Kilcoole, Hazel Coonagh's visual art Elements or Stephen Murphy's The Language of the Birds. The ties and supports of family and community is another recurring theme. Leanne McDonagh evokes Kinship, which she observes as a dominant feature of the Traveller community, further heightened during this time. A photography project by Jeanette Lowe focuses on the invisible frontline workers during the pandemic at Pearse House flats in Dublin. Photographer Ayesha Ahmad created portraits of her grandmother in everyday lockdown activities.
As worlds shrink and outside life is paused, Sara Baume's essay The Everlasting Strawflower is accompanied by five photographs magnifying details of her house and garden mentioned in the piece.
Other pieces range from Nidhi Zak/Aria Eipe's poem Everything flows, inspired by a Barrie Cooke painting, an essay on Tarot, Necessary Journeys, by Niamh Campbell and Megan K. Fox's mockumentary Love in the Time of Corona, about dating during lockdown.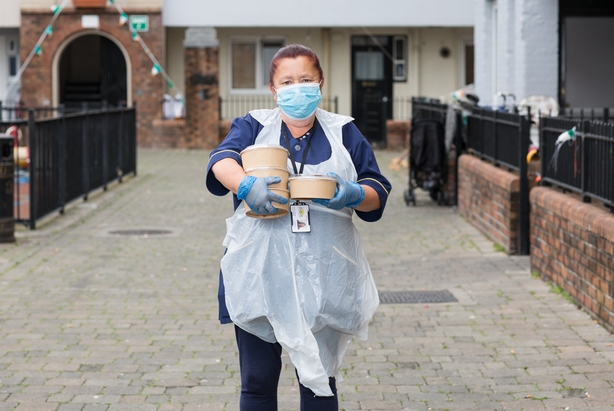 Works coming to the Illuminations gallery in November include a painting by Isabel Nolan, original music by Cormac Begley, a film by Enda Walsh from the point of view of a woman in an empty care home, new music from Ye Vagabonds, a film about the sea by Pat Collins, with original music by Linda Buckley, a film by Bassam Al-Sabah, an Irish-language spoken word piece by Séamus Barra Ó Súilleabhain, and an exciting film collaboration from photographer Eamonn Doyle, designer Niall Sweeney, musician David Donohoe and writer Kevin Barry,
See more from Illuminations here.