A sparkling operatic Overture by Rossini, playful and poetic theatre music by Fauré and a mighty symphony by Mozart provide welcome distraction from darkening autumnal nights with RTÉ National Symphony Orchestra LIVE conducted by David Young at the National Concert Hall - watch above, and download your concert programme here. 
Composed when he was only 19, Rossini's The Silken Ladder Overture is from a romantic farce about thwarted lovers eventually united in an obligatory happy ending. Shot through with youthful ebullience, it makes delightful use of witty strings, wistful woodwinds and Rossini's trademark scene-stealing crescendos with all the bubbling effervescence of newly opened champagne.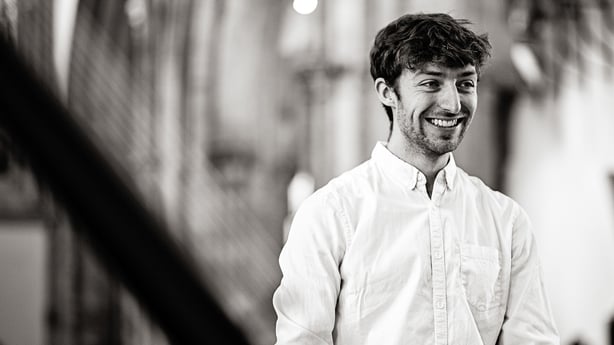 Although Masques et Bergamasques was the 74-year-old Fauré's last orchestral composition, it carries itself with the light, balletic delicacy of touch and refined wit that had long been his signature. The four-movement suite is taken from incidental music composed for a theatrical 'entertainment' commissioned by Albert, Prince of Monaco. Based on the poet Paul Verlaine's Claire de lune, it's a work of becomingly animated elegance and beguiling atmospheres.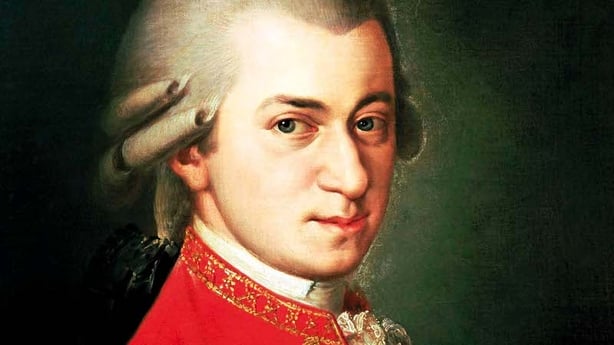 Mozart's penultimate symphony, the 'great G minor' No. 40, may be cast in a classical style but its tangled emotions and their compulsively powerful working out are timeless. Mozart was poverty-stricken, grieving from the recent death of a daughter and consumed by worry for the health of his wife at the time of its writing. The result is music that moves from agitated turbulence to humility and hope (note the beatific second movement), from wrestling with thoughts so painful and fearsome that only music could give expression to them, to a defiant attempt to bring order to inner chaos and move from wintry darkness into the light.
Programme: 
Rossini The Silken Ladder Overture
Fauré Suite from Masques et Bergamasques
Mozart Symphony No. 40 in G minor
David Young, conductor
Presented by Paul Herriott, RTÉ lyric fm