GAZE Film Festival Programmer Seán McGovern gives a preview of the 2020 festival, reconfigured as an online experience for this most unusual of years, which runs from September 30th - October 4th.
For 28 years GAZE has presented LGBTQ+ cinema in all its many shapes and manifestations: from cacophonous queer comedy to the gentle and poignent European indie. Narrative, documentary, short form - all forms! Queer cinema represents a wholly diverse group of people, so why can't it be a bit everything? We don't believe in labels here!
We need your consent to load this YouTube contentWe use YouTube to manage extra content that can set cookies on your device and collect data about your activity. Please review their details and accept them to load the content.Manage Preferences
And for 28 years, Dublin has had its own queer film festival. Earlier in 2020 it looked like it wouldn't, thanks to a novel virus and the novelty of a global pandemic. Like so many arts organisations, the prognosis was at times, grim. Plan A eventually became plan X and with the closure of the cinemas 2 weeks ago, it became Plan Y. But we persevere: GAZE remains an unbroken chain of 28 years of LGBTQ+ cinema in Ireland thanks to the IFI@Home platform.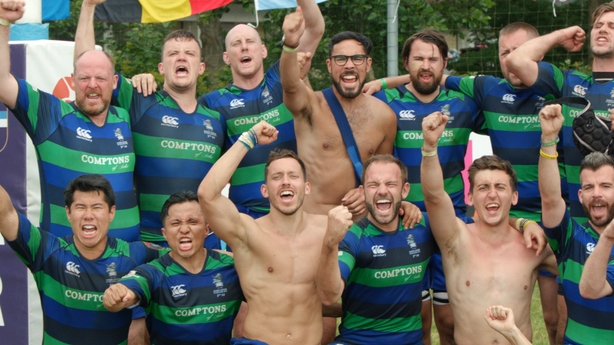 With crisis comes opportunity. For the first time ever, GAZE is moving beyond the Pale and across the nation. The platform allows us to reach new audiences who for whatever reason cannot make it to the festival in its usual form. It also means we can present the work of innumerable filmmakers to Irish audiences. In an age where the internet has made LGBTQ+ content more accessible, what is the role of the queer film festival? It's to showcase the best and newest queer cinema outside the corporate-sanctioned choices of Amazon Prime and Netflix.
Only occasionally do I still get asked why we need queer film festivals when we LGBTQ+ people surely have everything we need by now!
As a film festival, it is our job to both appeal to our community and present the best of the queer moving image. Any cinephile (gay or straight!) will have a horn of plenty, with something for everyone: the big-hearted community documentary about gay rugby players (Steelers); an award-winning hypnotic hybrid-doc about getting completely madouvih and falling in love on the dancefloor (If It Were Love); a touching story about the right to love freely in our later years (Two of Us); A seminal lesbian romantic-comedy (The Watermelon Woman); or a radical call for trans justice in the form of a fabulous teen movie (Alice Junior). Queers come in many colours.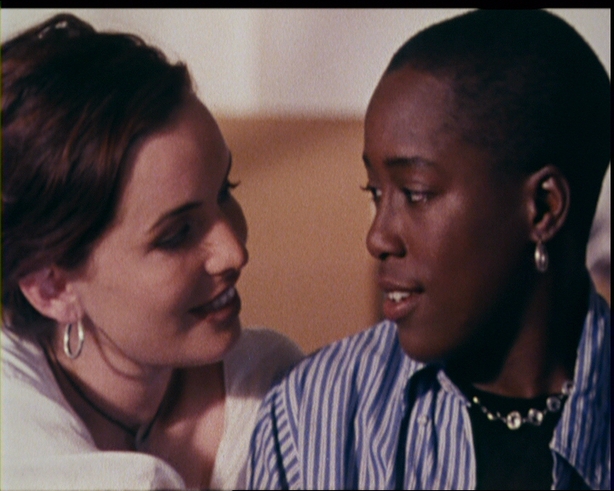 Only occasionally do I still get asked why we need queer film festivals when we LGBTQ+ people surely have everything we need by now! It's a bit like asking why we should bother telling any stories at all, a pointless question. In the true spirit of film festivals, the best, freshest and most challenging content is often found in our Shorts programmes, where talent flourishes. The simple and profound like an Indian man longs for the barber's chair (Sunday); a parent's love for their child who gets teased for wearing the "wrong" clothes (Dress Up); two women taking the ultimate step together (The Test); and a selection of mind-expanding work in our first ever Experimental Programme.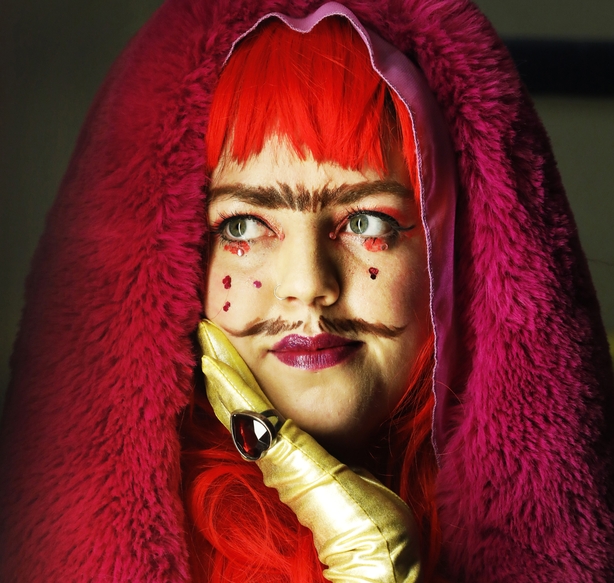 What we will miss this year is the annual gathering of the Irish Shorts. Always our favourite and very often the most emotional part of the festival, we get a chance to present what contemporary Irish queer content looks like, and where the newest filmmaking talent comes to life. And for the first time we partner with Screen Skills Ireland and filmmakers John Butler and Anna Rodgers to explore fiction and documentary filmmaking. Not only that, but the mad folks behind Spicebag are Inside the Over-Actors' Studio. We really do have a little bit of everything,
GAZE's true home is in the cinema and long may we return and thrive there. With the upcoming big 3-0 just two years away, we will work diligently to keep that chain unbroken before a big blow out as we mature into our 3rd decade. Think of it as GAZE: All Stars. One day, "when this is all over," we look forward to our glorious return to the Light House Cinema and IFI for many more years to come. After all, there's a special kind of magic that only happens in the dark.
GAZE runs across the Republic of Ireland from September 30th - October 4th on the IFI@Home platform - find out more here.