Producer Vanessa Gildea tells the story behind RTÉ's own Culture Night contribution - watch I Am Ireland above...
I Am Ireland is a new RTÉ film featuring a new contemporary dance piece commissioned from award-winning choreographer, Emma Martin (and her company, United Fall), featuring both professional dancers and diverse community dance groups, and filmed in the State Apartments and Upper Courtyard of Dublin Castle. The piece also features a specially commissioned arrangement of traditional music inspired by Sean O'Riada, with vocals from Irish RnB artist, Soulé.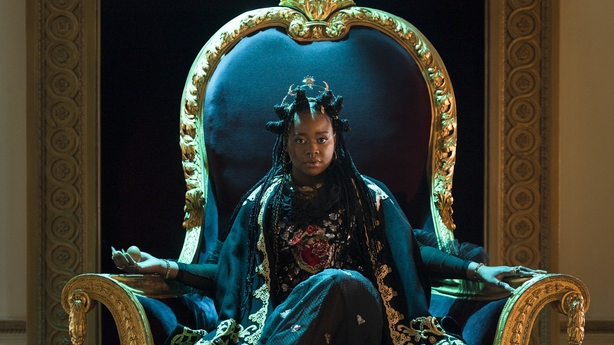 The idea grew from a realisation earlier this year that RTÉ would be unable to produce its annual free open-air Culture Night concert, which was to be live broadcast in front of some 10,000 people in Dublin. Our thoughts quickly turned to what could we do instead so as to reach a large national audience, given the strange new circumstances created by the COVID restrictions. Like so many other others we had to begin to re-imagine what we do in order to mark this hugely important date in the cultural calendar.
What emerged was the idea of making a film for early evening broadcast on RTÉ One. The initial concept was to create something playful, rebellious, joyful and bold, but which nevertheless celebrated Irish culture in all its tradition and diversity. With the OPW and Dublin Castle generously opening their doors to us, we had the ideal location for this particular film. While Dublin Castle is steeped in history and was handed over to the Irish State in 1922, it is in essence our castle now and in 2020 the dancers and musicians "take the castle". We see them at play in the upper courtyard and in the staterooms that once were the residence and playground of British monarchs - for we are the kings and queens of Ireland now.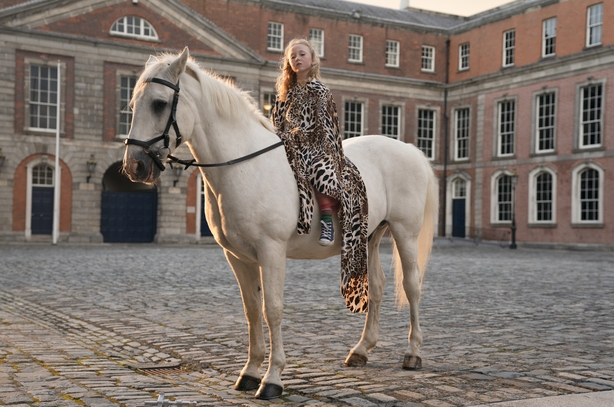 Emma Martin and United Fall were commissioned to create the dance and cast the performers and dancers, bringing their wealth of experience and brilliant craft and creativity, including stunning production and costume design. "We wanted the performers to reflect the widest lens on Ireland, but they were all chosen for their innate talent," says Martin. "We have worked with many of the performers in the past and will do so again in the future. We also really wanted to work with performers of all ages, whether professional or not. The girls from Dance Republic Carlow we knew, as I myself live in Carlow. They are part of another project that we hope to create later in the year. Other older performers came to us from the Broadreach programme that CoisCéim Dance Theatre run, which has been headed up by Philippa Donnellan. We met the younger teenagers from the Traveller community, including the actor Johnny Collins, through the Blanchardstown Traveller Development Group. We also wanted to give the performers the opportunity to express themselves through movement by working with traditional Irish music."
Don't miss this RTÉ-commissioned contemporary dance piece from choreographer Emma Martin @unitedfall, trad music inspired by O'Riada & vocals by @souleofficial. #CultureNight Nationwide Special, Friday 7pm @rteone https://t.co/2ThU18Jsmx @artscouncil_ie @CultureNight pic.twitter.com/lLCVNGFyXy

— RTÉ (@rte) September 16, 2020
Long time RTÉ Arts & Culture collaborator Brian Connor came on board as musical director to arrange and record music that is steeped in tradition but is here re-imagined through the superb performances of leading contemporary musicians including master Uileann piper Mark Redmond. Acclaimed artist Soulé was chosen as performer and vocalist in the film, and brought huge energy and presence to the music with her stunning vocal.
I Am Ireland is a vision of equality, cultural ownership and pride unleashed amid the grandeur, stateliness and cultural symbolism of Dublin Castle. Upending notions of power and hierarchy a cast of dancers and performers lead us through the hallowed rooms, shaking up our perceptions of history through visceral dance, unruly swagger, bold images - and a cheeky wink.
Watch I Am Ireland here on Nationwide at 7 pm on Friday, September 18th, and here RTÉ Culture from 7.30 pm onward.