Conor Byrne pays tribute to veteran TV, film and theatre producer and director Art Ó'Briain, who passed away earlier this week, aged 73.
It was with great personal sadness hearing about the passing of Art Ó'Briain, a producer and director of TV, film and theatre, whose interests in music, the environment and education steered him on a very diverse career path, with some remarkable achievements along the way.
I was very fortunate as a young lad to meet Art and Nuala Hayes way back in the seventies. We were neighbours in the old railway housing estate of Inchicore, Dublin. As a child, I became very good friends with both their sons, Oisín and Eoin. This involved many fun-filled sleepovers in each other's houses, as well as various holidays around many hidden beauty spots across Ireland. To me, the Ó'Briain's became an extended family of sorts. Their home was like a treasure chest filled with various mystical artefacts of music, theatre, storytelling and drawings. I became fascinated and curious by all these gems. As a result, I received great encouragement from both Art and Nuala, who nurtured my interest in the arts, our native language, as well as our music. They continued to guide me along the way. For that I am so grateful to them both.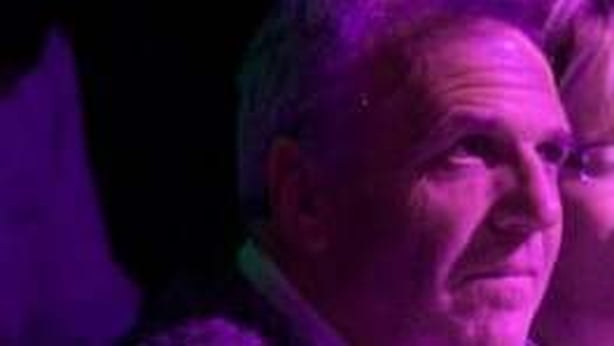 There are so many of Art's achievements that I would care to mention. Here are a few that spring to mind:
Art directed many plays for both The Abbey Theatre and Project Arts Centre (founded by his brother Colm Ó Briain, who passed away last month) including Seán McCarthy's adaptation of A Doll's House, and Thomas Gallagher's, Mr Joyce is Leaving Paris, both produced in 1982. He also directed The Field Day Production Company's very first production of Brian Friels iconic masterpiece, Translations which premiered at the Guild Hall, Derry in 1980. The wonderful cast included Nuala Hayes, Ray McNally, Liam Neeson, Mick Lally and Stephen Rea. Premiering it in Derry, and not in Dublin was seen as very risky at the time. However, thanks to Arts foresight, along with Brian Friel and Stephen Rea, the play had a more profound impact as a result, in that the people of Derry could probably relate to it more. It also created a strong sense of 'pride of place' amongst the people of Derry, which was a great distraction during the terrible troubles of that time.
Margo Harkin Left to right, Director Art O'Briain, Stage Manager Bo Barton, Actors Anne Hasson (sister of Luke and Declan Hasson), Liam Neeson, Brenda Scallon, Ray McNally, Nuala Hayes, Mick Lally, Stephen Rea, Shaun Scott, Assistant Stage Manager Margo Harkin (i.e. me), pic.twitter.com/j2X8u5SjQa

— Blue Wave is coming !! (@deoch) December 3, 2018
Art was a remarkable filmmaker, with a diverse array of credits, from children's TV (he created cult classic Pajo's Junkbox) to several documentaries of note. One of his film that springs to mind is Fergus Bourke – In His Own Words, a film portrait of renowned photographer Fergus Bourke, which was screened as part of RTÉ's Arts Lives series back in 2007. Another is Natural Grace, a portrait of acclaimed musician, Martin Hayes which he produced in 2012. What was apparent to me while watching both documentaries was the real understanding, the mutual respect and trust that existed between both O'Briain and the main contributors concerned. As a result, we were given a unique and moving insight into the minds of artists with profound honesty and integrity. A remarkable gift for us viewers.
We need your consent to load this YouTube contentWe use YouTube to manage extra content that can set cookies on your device and collect data about your activity. Please review their details and accept them to load the content.Manage Preferences
Outside of his work, Art was a great humanitarian, who volunteered and cared for many people in his own quiet way, especially for those less fortunate. He had a great love of community and concern for the environment. He was part of the successful campaign, which opposed the use of nuclear power in Ireland.
Art also understood the importance of education and our native language, and was determined that his children, and the children of Inchicore (myself included), were given their rightful opportunity to have their own Gaelscoil! Thanks to his diligence and the determination of others within his community, Gaelscoil Inse Chór began over 43 years ago, and continues to thrive to this very day.
Art Ó'Briain's legacy would be hard to surpass, and many like myself are filled with gratitude for all that he has done. The fruits of his generosity will be plain to see for future generations to come.
Suaimhneas síoraí dó.
Art Ó'Briain's funeral service takes place on Saturday 19th September at 2.30 pm - in light of current government guidelines on public gatherings, the service is a private family gathering, but will be streamed online here.